Posted by Adrienne Papp
Bertrand Bonello will chair the Cinéfondation and Short Films Jury. The French filmmaker will succeed Romanian director Cristian Mungiu.
From his very first film (Something Organic, 1998) to Nocturama (2016), Bertrand Bonello has occupied a unique place in the cinematographic landscape. His filmography includes seven feature films and eight short films, all of them highly distinctive. Since 2003, his films have been screened in Competition at the Festival de Cannes: Tiresia(2003), House of Tolerance (2011) and Saint Laurent (2014).
Whether in his portrait of a Brazilian transsexual, the refined but frosty everyday life of a brothel at the close of the nineteenth century, or a virtuoso biopic about creation and the pain it causes, sexual identity and the relationship to the body haunt his work. In his exploration of the troubled margins of our thoughts and desires, Bertrand Bonello ceaselessly questions the boundaries of reality.
Trained as a classical musician, this self-taught artisan works in music and cinema, sound and images, writes the script and composes the music for all his films. His critically acclaimed works reveal an acute mastery of audacity and aesthetics. Preferring perception over traditional narrative, long shots that emphasise the sensoriality of imagery, his worlds conjure up visual and sound experiences that break free of all limits. An admirer of Bresson, Pasolini and Jarmusch, fan of the Godfather and eXistenZ, Bonello seems to gravitate instinctively towards recurrent obsessions.
This passionate artist will therefore set an ambitious standard for the young generation of directors in the 2018 Cinéfondation ans Short Films selection.
Bertrand Bonello: "What do we expect from young people, unknown filmmakers and early films? Let them shake us up, let them make us look at what we're unable to see, let them enjoy the freedom, the sharpness, the recklessness and the daring that we sometimes no longer possess. The Cinéfondation has been working for 20 years to make these voices heard and I'm extremely proud this year to be able to accompany them."
For his part, Gilles Jacob says of Bonello: "This year will be presided by one of the greatest contemporary directors, an iconoclastic and unique artist. And besides his art, his genuine humanity continues to shine to this day."
Source: The Cannes Film Festival 
About Adrienne Papp:  Adrienne Papp is a recognized journalist, economist and feature writer, who has written for many publications including Savoir; The Westside Today Publications ; such as Beverly Hills 90210; Malibu Beach; Santa Monica Sun; The Beverly Hills Times; Brentwood News; Bel-Air View ; Celebrity Society ; Celeb Staff ; It Magazine;  Chic Today;  LA2DAY;  West Side Today among many others. She is the President and CEO of Los Angeles / New York-based publicity company, Atlantic Publicity and publishing house, Atlantic Publisher. Adrienne writes about world trends, Quantum Physics, entertainment and interviews celebrities, world leaders, inventors, philanthropists and entrepreneurs. She also owns Atlantic United Films that produces and finances true stories made for theatrical release or the silver screen. Spotlight News Magazine is owned by Atlantic Publicity that just opened a new extension to it : PublicityLosAngeles. Adrienne Papp is a member of the International Press Academy.She is the Founder, CEO and President  of Youthful & Ageless ™, Bringing Information to Billions™, An Honorable Cause™  www.LatestAgeless.com. www.OurMediaVenuesAndCompanies.com, Atlantic Publicity Articles, Latest Ageless, Events Photo Collection, Linked In Profile, Movie Data Base  Profile, Twitter, Instagram, Youthful and Ageless Google+, Atlantic Publicity Google+, Atlantic Publisher Google+, Adrienne Papp Google+, Adrienne Papp Personal Google+, Spotlight News Magazine, Atlantic Publicity Productions, Atlantic Altitude, Altitude Pacific, Atlantic Publicity Photography and Filming, About Adrienne Papp   What Others Say  AtlanticPublicitySEO, BrilliantMarketing365, An Honorable Cause, Academic Research, Knighthood Today,    Youthful and Ageless™. 
She was knighted and became a Dame in 2010. Her official name is Lady Adrienne Papp and Dame Adrienne Papp. Voting Member of The International Press Academy and The Oscars: Academy of Motion Picture Arts and Sciences. She is the Managing Editorial Director of The Beverly Hills Times Magazine, and Hollywood Weekly. She has a Master of Science in Economics majoring Logistics; an MBA Degree; An International Law, Trade and Finance Postgraduate: Marketing and Advertising Postgraduate from NYU and UCLA. Guest Professor at Oxford University; Director and Producer of TV and Airline On Camera Editorials;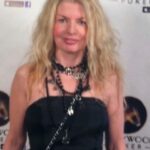 About the Author of This Article:  Adrienne Papp is a recognized journalist, economist and feature writer, who has written for many publications including Savoir; The Westside Today Publications ; such as Beverly Hills 90210; Malibu Beach; Santa Monica Sun; The Beverly Hills Times; Brentwood News; Bel-Air View ; Celebrity Society ; Celeb Staff ; It Magazine;  Chic Today;  LA2DAY;  West Side Today among many others. She is the President and CEO of Los Angeles / New York-based publicity company, Atlantic Publicity and publishing house, Atlantic Publisher. Adrienne writes about world trends, Quantum Physics, entertainment and interviews celebrities, world leaders, inventors, philanthropists and entrepreneurs. She also owns Atlantic United Films that produces and finances true stories made for theatrical release or the silver screen. Spotlight News Magazine is owned by Atlantic Publicity that just opened a new extension to it : PublicityLosAngeles. Adrienne Papp is a member of the International Press Academy.She is the Founder, CEO and President  of Youthful & Ageless ™, Bringing Information to Billions™, An Honorable Cause™  www.LatestAgeless.com. www.OurMediaVenuesAndCompanies.com, Atlantic Publicity Articles, Latest Ageless, Events Photo Collection, Linked In Profile, Movie Data Base  Profile, Twitter, Instagram, Youthful and Ageless Google+, Atlantic Publicity Google+, Atlantic Publisher Google+, Adrienne Papp Google+, Adrienne Papp Personal Google+, Spotlight News Magazine, Atlantic Publicity Productions, Atlantic Altitude, Altitude Pacific, Atlantic Publicity Photography and Filming, About Adrienne Papp   What Others Say  AtlanticPublicitySEO, BrilliantMarketing365, An Honorable Cause, Academic Research, Knighthood Today,    Youthful and Ageless™. She was knighted and became a Dame in 2010. Her official name is Lady Adrienne Papp and Dame Adrienne Papp. Voting Member of The International Press Academy and The Oscars: Academy of Motion Picture Arts and Sciences. She is the Managing Editorial Director of The Beverly Hills Times Magazine, and Hollywood Weekly. She has a Master of Science in Economics majoring Logistics; an MBA Degree; An International Law, Trade and Finance Postgraduate: Marketing and Advertising Postgraduate from NYU and UCLA. Guest Professor at Oxford University; Director and Producer of TV and Airline On Camera Editorials; Adrienne Papp Enterprises