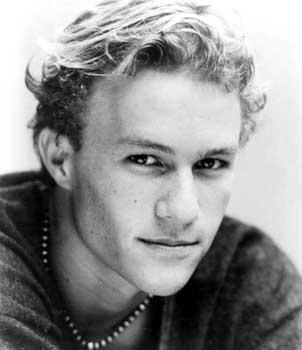 By Adrienne Papp
It's a sad comment on movie celebrity that, as The Dark Knight settles into the number two position of all-time top grossing films by reaching nearly half a billion in revenue, its accolades will probably include an Academy Award Heath Ledger nomination for . The handsome young star had turned in his most compelling performances as The Joker before tragically passing away prior to the film's release.
The Batman sequel has now comfortably secured its role as the second most popular box office movie of all time, ahead of Star Wars and approaching half a billion dollar in ticket sales worldwide, just behind the $601 million record held by James Cameron's Titanic in 1997.
If Ledger garners an Academy Award nomination for his brilliant and haunting role as The Joker it would be a sadly ironic but altogether fitting Hollywood Ending to his brief but brilliant career.
Heath Ledger was born in 1979, in Perth, Western Australia. His parents divorced when Heath was young, but remained very supportive of him, and encouraged him to pursue his dream of acting.
At 17, Ledger moved to Sydney and landed a small part in a low budget movie called Blackrock. Several other roles followed, but his career really didn't take off.
After moving to Los Angeles, Ledger was cast in Ten Things I Hate About You, which got him his first recognition, but that also led to offers that attempted to capitalize on his rugged good looks. Not willing to take the easy route to success and determined to avoid typecasting, Ledger instead sought out roles that challenged him and allowed him to stretch his acting skills.
In The Patriot in 2000, Ledger began to get some recognition for his performance as Mel Gibson's son, but it wasn't until the release of Brokeback Mountain in 2005 that Ledger received widespread critical acclaim. That role, as challenging as they come for any young male actor, earned him an Academy Award nomination in 2006.
It was also on the set of Brokeback Mountain that he met Michelle Williams. The couple became engaged, and eventually had a daughter, Matilda, but the relationship didn't last.
As his reputation and fame began to grow, Ledger became resentful toward the national media attention he had attracted, and eventually sold his house in Australia and moved to New York City.
When he was cast as The Joker in the The Dark Knight, Ledger threw himself into the performance with a vengeance. Emergency crews were called to Ledger's apartment on January 22, 2008 and found him comatose and beyond resuscitation. He was gone before the release of the enormously popular film, and another movie he was working on called The Imaginarium of Doctor Parnassus.
In the days following Ledger's death, there was a lot of media speculation as to what had caused his death at the age of 28. Early speculation called it a suicide. After an autopsy it was determined that Ledger died of an accidental overdose of sleeping pills, anti-anxiety medication, and painkillers.
Brad Kronen, an outstanding astrologer who contributes to OK magazine and had contact with Ledger, wrote a piece on his death the night of its occurrence which included this note:
"A person whose Sun is Mars ruled would be more susceptible during a Mars retrograde to feel run down, exhausted but not sleeping well and open to bouts of depression. Mars ruled people are doers and their energies are always up and out and during this period they are almost forced to retreat internally."
This reading is an indication to the uncanny accuracy of Kronen's work, and is eerily coincidental and consistent with the conditions that took Ledger's life. Kronen also predicted other events that are highly consistent with the actual series of coincidences surrounding Ledger's untimely death. Kronen's work as an astrologer is strong evidence that the stars hold some control and influence in our lives. "A talented and popular actor who had so much going for him was suddenly lost to the world. Millions of people are in shock, and will remain that way," said Kronen ( www.fingerofdestiny.com ) who is also the official celebrity astrologer for VH1 and originally became famous for predicting historic events.
Heath Ledger has certainly become a legend and his memory will live in all of us forever.
Image courtesy of www.movies.popcrunch.com
______________
About the Writer:  
Adrienne Papp
 is a recognized journalist who has written for many publications including Savoir, Beverly Hills 90210, Malibu Beach, Santa Monica Sun, The Beverly Hills Times, Brentwood News, Bel-Air View and Celebrity Society, among many others. She is the President and CEO of Los Angeles/New York-based publicity companies,
Atlantic Publicity
and
Atlantic Publisher
. Adrienne writes about world trends, Quantum Physics, entertainment and interviews celebrities and world leaders.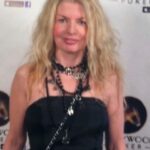 About the Author of This Article:  Adrienne Papp is a recognized journalist, economist and feature writer, who has written for many publications including Savoir; The Westside Today Publications ; such as Beverly Hills 90210; Malibu Beach; Santa Monica Sun; The Beverly Hills Times; Brentwood News; Bel-Air View ; Celebrity Society ; Celeb Staff ; It Magazine;  Chic Today;  LA2DAY;  West Side Today among many others. She is the President and CEO of Los Angeles / New York-based publicity company, Atlantic Publicity and publishing house, Atlantic Publisher. Adrienne writes about world trends, Quantum Physics, entertainment and interviews celebrities, world leaders, inventors, philanthropists and entrepreneurs. She also owns Atlantic United Films that produces and finances true stories made for theatrical release or the silver screen. Spotlight News Magazine is owned by Atlantic Publicity that just opened a new extension to it : PublicityLosAngeles. Adrienne Papp is a member of the International Press Academy.She is the Founder, CEO and President  of Youthful & Ageless ™, Bringing Information to Billions™, An Honorable Cause™  www.LatestAgeless.com. www.OurMediaVenuesAndCompanies.com, Atlantic Publicity Articles, Latest Ageless, Events Photo Collection, Linked In Profile, Movie Data Base  Profile, Twitter, Instagram, Youthful and Ageless Google+, Atlantic Publicity Google+, Atlantic Publisher Google+, Adrienne Papp Google+, Adrienne Papp Personal Google+, Spotlight News Magazine, Atlantic Publicity Productions, Atlantic Altitude, Altitude Pacific, Atlantic Publicity Photography and Filming, About Adrienne Papp   What Others Say  AtlanticPublicitySEO, BrilliantMarketing365, An Honorable Cause, Academic Research, Knighthood Today,    Youthful and Ageless™. She was knighted and became a Dame in 2010. Her official name is Lady Adrienne Papp and Dame Adrienne Papp. Voting Member of The International Press Academy and The Oscars: Academy of Motion Picture Arts and Sciences. She is the Managing Editorial Director of The Beverly Hills Times Magazine, and Hollywood Weekly. She has a Master of Science in Economics majoring Logistics; an MBA Degree; An International Law, Trade and Finance Postgraduate: Marketing and Advertising Postgraduate from NYU and UCLA. Guest Professor at Oxford University; Director and Producer of TV and Airline On Camera Editorials; Adrienne Papp Enterprises