By Adrienne Papp

Every once in a while a hero comes around touching our hearts, leaving a wealth of inspiration to future generations and those looking for answers. A never before survivor and business icon tells his story.
Watching him roll down the driveway on his throaty Harley Davidson, out to explore his scenic neighborhood in Aspen, you wouldn't think you were watching a man who had started out by losing everything.
The motorcycle enthusiast is handsome octogenarian Alex Kaufman, a man who parleyed a single quarter into a half-billion dollar chemical company in New Jersey. But, that was just one of his ventures he built after surviving Nazi prison camps and the loss of his entire family without any closure or ever learning how they died. During a brilliant business career, Kaufman was able to live the quintessential American success story. As part of his most excellent adventure, he now makes his life in Aspen, enjoying his grandchildren, the breathtaking scenery right from his living room, playing tennis religiously, and his new interests, like the vineyard he recently purchased in New Zealand. He's also one of the friendliest people you're likely to meet, someone who laughs a lot and is full of zest for life. After only a short time in his company, he seems like someone I have known my whole life. Not many business moguls with genius minds would have such humble approach and appreciation for life and friends.
But before his idyllic existence, in his youth, Alex Kaufman faced the toughest obstacles we would only know from history books, but most likely never face. Yet, with unprecedented strength and unshakable faith he was able to create an extraordinary life out of nothing. And, that he did quite literally. Having had lost all he got three times over, "Honoring the past, but living in the present is important," he says while sipping on red wine, lighting a cigar and remembering stories after surviving Nazi genocide. He and his guy friend were assigned by the Germans a tiny room in an apartment complex where they were told their neighbors were going to be two "charming young ladies." Excited to stir up some fun, they showed up only to be greeted by two old nuns for roommates. Bursting into a big laugh, he says, "But, we found a solution for everything." Not hard to believe from a man who survived in the forest all by himself for four years and took a bullet out of his foot with his bare hand.
Alex Kaufman was in his teens, living comfortably with his well-to-do family in Poland, before World War II broke out. His father was an attorney and professor of law, and his mother was a bon vivant who loved to ski. Alex also had a sister, Irene, who was three years older and a brilliant student. Together, the family had an active, culturally-involved life.
In 1939, Adolf Hitler and Joseph Stalin made a pact that divided up Poland, with the city of Lwow ending up under Soviet rule. It was the beginning of a series of horrors that wouldn't end until the German surrender.
As his hometown came under the jurisdiction of the Soviet Union, the communists stripped away all middle class privileges, forcing the family to move out of their home and into a small apartment. The family worked at menial jobs, and Alex and his sister went to school to learn Russian. Times were hard, but at least the family was together.
In 1941, Germany invaded the Soviet Union, and, in the process, took over Poland. As The Nazis systematically separated men and women, families were broken up and everyone was put to work as slave labor. Alex was separated from his parents and sister, none of whom he would ever see again.
As a strong young man of 17, Alex was forced to work pounding railroad spikes with a hammer 14 hours a day. As he worked, he saw that Germans were killing Jews all around him, and he knew that he would be killed at some point too. Determined to survive, Kaufman decided to escape by hopping a slow moving freight train that rolled past his work site. He ran for the train and jumped aboard, where he was spotted by the guards. As the train rolled down the track the guards fired at him, wounding Alex in the foot.
Hanging on for his life, Alex was able to ride the train until it had travelled deep into the surrounding woods where he finally jumped off to hide. He was hurt and scared, but he was alive. "This was my first entrepreneurial move," he says. " I took a risk and it worked."
Convinced however that the SS and their dogs were on his trail, Alex went into hiding. When he thought it safe, he would come out of the woods and offer to work at local farms and villages. Alex would earn food by chopping wood or other tasks on the farm. "I would hire myself to work for food, doing whatever I could on the farms," he says. "There were no men around the area because of the war." Then he would return to the forest again to hide. "It was a very primitive existence," says Kaufman, "but I felt I was lucky to be alive."
Kaufman was able to survive through the brutally cold winters on the meager food that he earned or stole. Sometimes he would shuck corn off the cob so that he could hide it in his pockets and, together with a couple of stolen potatoes, was able to make a meal. "I would make a pot out of parts of tin cans the Germans had discarded, but was always afraid to use a big fire, in case I would be discovered." he says. Temperatures often plunged below freezing during the winter, and Kaufman suffered frozen limbs. He sometimes had to sleep with snow piled around him for warmth.
In January of 1945, the German army began retreating from the area and the Soviets returned. The war in Europe was finally coming to an end. Living by himself the forest for four years, Alex's desire to prove the Nazis wrong had been the sustaining motivation for his survival. "I felt I had a drive to survive. It was almost like a game, to prove I could outsmart the soldiers and their dogs."
In his survival mode, Alex didn't have time to feel sorry for himself or complain. Instead of self-pity, he concentrated on what he had to achieve to survive every day. His toughness of character led him to overcome the worst possible circumstance. "I learned that no matter what anyone does to you, or what your circumstances are, you can survive if you have the bigger goal in mind. That was something that always kept me going. That ability to think ahead is something that was there all my life."
With the return of the Soviets to Poland, Alex began looking for his family, but could not find any information on them. Despite his sorrow, he decided that he needed to focus on the future and move forward. With no time to mourn, he would get an education and then set out for America, where he was convinced he could be successful. "The pavement is made out of gold in America, I kept on hearing during the war," he says smiling. "I still look down at the pavement today and see no gold, but at least I know I can make it."
Banding together with a group of 20-30 Jewish orphans in Krakow, Alex convinced the local government to set up an accelerated two-year high school curriculum program. He found an old Jewish dormitory for the school there.
Taking charge of his students, Alex had his class studying day and night. Everyone worked hard and they finally graduated in an accelerated time frame.
Looking for the best educational opportunities he could find, he finally decided to enroll at Stuttgart University in Germany. Despite the fact that Germans had treated Poland and his family brutally, he thought the university would give him the best opportunity for a first rate education. All he needed was a place to stay and funds for tuition.
In Stuttgart, Alex and some friends discovered a cellar under a bombed-out house, cleaned it up and opened a small restaurant and nightclub. "I always liked to dance," Alex says. "That was a form of expression for me." A friend's mother became their cook, and they served up a hearty menu of borsch, chicken soup, brisket, matzo balls, and other traditional Jewish dishes. The restaurant quickly became a popular meeting spot for the city's Jewish community.
After completing his study in organic chemistry, Alex set out for the land of his dreams – America. He set sail for New York in January of 1950, working as a baker on board the ship. As the boat approached New York harbor, he passed the Statue of Liberty. The dream of living in America that had sustained him all of those years in Poland now was finally coming true.
On February 2, 1950 his boat docked at a pier at 42nd street and Alex Kaufman stepped on American soil for the first time. Having arrived with only a single quarter that he had hidden in his shoe, Alex needed to find work. After passing through immigration, he located a Jewish relief organization that found him a small room in Harlem. His first job was a mechanic, fixing sewing machines in one of New York's garment districts.
In order to learn English, he spent time at the movies, where for a few cents he could learn the language and get a little entertainment in the process. Steadily his English began to improve, and he soon took another job, washing lab ware for the Hatco Chemical Company which was located in New Jersey. It paid 70 cents an hour, but Kaufman had finally found a home.
The owners at Hatco Chemical quickly recognized Alex's talents and moved him to the position of lab technician. "I always had it in my mind that I would be able to be successful and get to the top. I had a vision of what I was supposed to be doing," he says. After getting a promotion to production manager at Hatco, the company was sold to W.R. Grace and Company in 1959. It was the beginning of Alex's long term relationship with J. Peter Grace, the president of the company and a man who taught him a lot.
In 1962, Alex was promoted to president of the Hatco Chemical division of W.R. Grace. In just 12 years he had risen from dishwasher to become the company's president. Hatco was now producing revenue in the hundreds of millions of dollars, primarily from the manufacture of polyol ester base stocks for synthetic lubricants, and the company was on a steep growth curve.
With his vision and business intuition, Alex began looking for other companies that he could partner with. His belief in synergism, in purchasing companies that used the products that Hatco produced, created relationships that improved efficiency and reduced cost.
He also looked for companies outside the chemical industry when he saw their potential. When women began to get involved in golf, tennis and skiing, he purchased Herman's Sporting Goods, and expanded the local retailer nationwide. He was helped create the Jones Apparel Division of W.R. Grace (now Jones New York), which has become one of the most fashionable women's clothiers in the US.
In ten years, Alex took Hatco from $10 million in revenue to $500 million. Part of the satisfaction in growing the company so effectively was that, in creating well paying jobs for the economy, Alex was in effect helping repay the United States that had adopted him.
Alex continued to move up the corporate ladder, eventually becoming the executive vice president of Grace. He organized Operation Bootstrap in Puerto Rico and built a large chemical plant there. He also successfully acquired a number of U.S. and international consumer, industrial and chemical companies, and directed a joint venture with a Japanese company.
Alex also tried to persuade Grace to purchase an oil company. When they balked, he decided he needed to run his own company, and went into negotiations to purchase Hatco from the Grace stable.
In 1978, Alex Kaufman bought Hatco from W.R. Grace. He was finally at the top of the corporate heap, in charge of 300 employees and the president of a company that made specialty chemicals for the food, cosmetic, medical, aviation, surfactant and industrial markets. With Hatco as the core of operations, success followed success.
Kaufman's philosophy involved acquiring companies that had a synergistic relationship with the types of products that Hatco produced. Over the next few years he would acquire companies like Anderol Inc., Royal Lubricants, Estech GmbH & Company, and also started a joint venture with Cargill in Brazil. His companies supplied ingredients for products like Neutrogena Night Crème, Coppertone, Avon Skin-So-Soft, Aveeno cleansing products, and Lubriderm. Seeing need for a low calorie sweetener that could be used in food, Alex came up with the primary ingredients (a phosgenation-based key intermediate for aspartame) now used in NutraSweet, which became an industry leader as a sugar substitute.
Hatco companies also supplied a key synthetic lubricant that kept jet engines running safely and efficiently with manufacturers like Pratt & Whitney, General Electric and Rolls Royce and eventually over 370 airlines. Today, more than half of all the civilian and military jets used in the world rely on Hatco lubricant products, and their quality control record boasts billions of miles flown by jet turbines lubricated with Hatco-based products without a single engine failure.
Hatco was also able to develop a relationship with major business partners such as Exxon, Lubrizol, Dupont and Proctor and Gamble, and developed the chemical component used in safety glass for automobiles.
In September 1993, Alex witnessed the historic handshake of Israeli Prime Minister Yitzhak Rabin and Palestine Liberation Organization leader Yasir Arafat at the White House. In 1998 he was honored as the Entrepreneur of the Year in New Jersey. Some of the most important by-products of his remarkable career are the jobs that he provided for so many people. With those employees, he was able to innovate many new products and improve the lifestyles of countless people.
In 2007, Alex Kaufman sold Kaufman Holdings and relocated to Aspen CO, but he is far from retired. As a fulltime resident of Aspen, he indulges his interest in motorcycles and automobiles, riding a Harley around the scenic local landscape, and has also devoted a lot of time to helping improve lives through organizations like the Aspen Institute, which hosts many of the world's great leaders and thinkers.
And, maybe most importantly, he has left a significant legacy to his children and the younger generation by sharing with us the history of his life experiences and code of ethics based on common sense and other values that he feels are important to pass along to the next generation. His entrepreneurial spirit, which came early on from his mother, and his determination, is the most important example to all of us trying to find our path in life.
Now, with a wealth of achievements behind him and the legacy of his business success, Alex is enjoying his home and family around the beautiful Aspen countryside. He's a man who knows how to live life to the fullest. As he rides off on one of his legendary Harleys to enjoy another day, Alex Kaufman is a shining example of how fulfilling the American Dream can be.
______________
About the Writer:  
Adrienne Papp
is a recognized journalist who has written for many publications including Savoir, Beverly Hills 90210, Malibu Beach, Santa Monica Sun, The Beverly Hills Times, Brentwood News, Bel-Air View and Celebrity Society, among many others. She is the President and CEO of Los Angeles/New York-based publicity companies,
Atlantic Publicity
and
Atlantic Publisher
. Adrienne writes about world trends, Quantum Physics, entertainment and interviews celebrities and world leaders.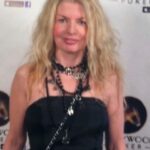 About the Author of This Article:  Adrienne Papp is a recognized journalist, economist and feature writer, who has written for many publications including Savoir; The Westside Today Publications ; such as Beverly Hills 90210; Malibu Beach; Santa Monica Sun; The Beverly Hills Times; Brentwood News; Bel-Air View ; Celebrity Society ; Celeb Staff ; It Magazine;  Chic Today;  LA2DAY;  West Side Today among many others. She is the President and CEO of Los Angeles / New York-based publicity company, Atlantic Publicity and publishing house, Atlantic Publisher. Adrienne writes about world trends, Quantum Physics, entertainment and interviews celebrities, world leaders, inventors, philanthropists and entrepreneurs. She also owns Atlantic United Films that produces and finances true stories made for theatrical release or the silver screen. Spotlight News Magazine is owned by Atlantic Publicity that just opened a new extension to it : PublicityLosAngeles. Adrienne Papp is a member of the International Press Academy.She is the Founder, CEO and President  of Youthful & Ageless ™, Bringing Information to Billions™, An Honorable Cause™  www.LatestAgeless.com. www.OurMediaVenuesAndCompanies.com, Atlantic Publicity Articles, Latest Ageless, Events Photo Collection, Linked In Profile, Movie Data Base  Profile, Twitter, Instagram, Youthful and Ageless Google+, Atlantic Publicity Google+, Atlantic Publisher Google+, Adrienne Papp Google+, Adrienne Papp Personal Google+, Spotlight News Magazine, Atlantic Publicity Productions, Atlantic Altitude, Altitude Pacific, Atlantic Publicity Photography and Filming, About Adrienne Papp   What Others Say  AtlanticPublicitySEO, BrilliantMarketing365, An Honorable Cause, Academic Research, Knighthood Today,    Youthful and Ageless™. She was knighted and became a Dame in 2010. Her official name is Lady Adrienne Papp and Dame Adrienne Papp. Voting Member of The International Press Academy and The Oscars: Academy of Motion Picture Arts and Sciences. She is the Managing Editorial Director of The Beverly Hills Times Magazine, and Hollywood Weekly. She has a Master of Science in Economics majoring Logistics; an MBA Degree; An International Law, Trade and Finance Postgraduate: Marketing and Advertising Postgraduate from NYU and UCLA. Guest Professor at Oxford University; Director and Producer of TV and Airline On Camera Editorials; Adrienne Papp Enterprises