The Academy of Motion Picture Arts and Sciences hosted a private luncheon and viewing of the current exhibition, Hollywood Costume,on Wednesday, October 8, at the Wilshire May Company building—future home of the Academy Museum of Motion Pictures. The luncheon was hosted by Academy Governor Annette Bening, Crystal Lourd, Oscar®-winning actress Gwyneth Paltrow and Elizabeth Wiatt. The event was generously supported by W magazine and Bang & Olufsen. Guests in attendance included:

Cheryl Boone Isaacs – Academy President
Dawn Hudson – Academy CEO
Deborah Nadoolman Landis – Costume Designer, Curator, Hollywood Costume
Annette Bening – Actress, Academy Governor
Crystal Lourd – VIP Relations Director, Tom Ford
Gwyneth Paltrow – Oscar-winning Actress
Elizabeth Wiatt – Philanthropist
Rosanna Arquette – Actress
Milena Canonero – Costume Designer, "Marie Antoinette"
Cameron Diaz – Actress
Monique Lhullier – Designer
Lori Loughlin – Actress
Judianna Makovsky– Costume Designer, "The Hunger Games"
Jessica Seinfeld – Author
Hilary Swank – Oscar-winning Actress
Rachel Zoe – Stylist
Hollywood Costume is on view October 2, 2014 – March 2, 2015.
ABOUT THE ACADEMY
The Academy of Motion Picture Arts and Sciences is the world's preeminent movie-related organization, with a membership of more than 6,000 of the most accomplished men and women working in cinema. In addition to the annual Academy Awards – in which the members vote to select the nominees and winners – the Academy presents a diverse year-round slate of public programs, exhibitions and events; acts as a neutral advocate in the advancement of motion picture technology; and, through its Margaret Herrick Library and Academy Film Archive, collects, preserves, restores and provides access to movies and items related to their history. Through these and other activities the Academy serves students, historians, the entertainment industry and people everywhere who love movies.
About the Author of This Article: Dame Adrienne Papp is a recognized journalist, economist and feature writer who has written for many publications including Savoir, Beverly Hills 90210, Malibu Beach, Santa Monica Sun, The Beverly Hills Times, Brentwood News, Bel-Air View,Celebrity Society,Celeb Staff, It Magazine, Chic Today, LA2DAY, West Side Todayamong many others. She is the President and CEO of Los Angeles / New York-based publicity company, Atlantic Publicity and publishing house, Atlantic Publisher. Adrienne writes about world trends, Quantum Physics, entertainment and interviews celebrities, world leaders, inventors, philanthropists and entrepreneurs. She also owns Atlantic United Films that produces and finances true stories made for theatrical release or the silver screen. Spotlight News Magazine is owned by Atlantic United, Inc. Dame Adrienne Papp is a member of the International Press Academy.
Photo Credits: JORDAN MURPH© AMPAS
TODD WAWRYCHUK© AMPAS
JOHN FARRELLAll © AMPAS
All images © AMPAS
The 
Oscars.org
 web site ("Site"), including, without limitation, The Official Academy Awards® Database, Scientific and Technical Awards Database, and Motion Picture Credits Database, are Copyright ©2011 by Academy of Motion Picture Arts and Sciences.
All rights reserved. Neither the Site nor any part thereof may be reproduced or copied in any form or by any means without the express written consent of the Academy of Motion Picture Arts and Sciences and Spotlight Media Productions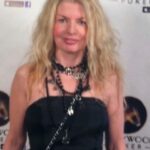 About the Author of This Article:  Adrienne Papp is a recognized journalist, economist and feature writer, who has written for many publications including Savoir; The Westside Today Publications ; such as Beverly Hills 90210; Malibu Beach; Santa Monica Sun; The Beverly Hills Times; Brentwood News; Bel-Air View ; Celebrity Society ; Celeb Staff ; It Magazine;  Chic Today;  LA2DAY;  West Side Today among many others. She is the President and CEO of Los Angeles / New York-based publicity company, Atlantic Publicity and publishing house, Atlantic Publisher. Adrienne writes about world trends, Quantum Physics, entertainment and interviews celebrities, world leaders, inventors, philanthropists and entrepreneurs. She also owns Atlantic United Films that produces and finances true stories made for theatrical release or the silver screen. Spotlight News Magazine is owned by Atlantic Publicity that just opened a new extension to it : PublicityLosAngeles. Adrienne Papp is a member of the International Press Academy.She is the Founder, CEO and President  of Youthful & Ageless ™, Bringing Information to Billions™, An Honorable Cause™  www.LatestAgeless.com. www.OurMediaVenuesAndCompanies.com, Atlantic Publicity Articles, Latest Ageless, Events Photo Collection, Linked In Profile, Movie Data Base  Profile, Twitter, Instagram, Youthful and Ageless Google+, Atlantic Publicity Google+, Atlantic Publisher Google+, Adrienne Papp Google+, Adrienne Papp Personal Google+, Spotlight News Magazine, Atlantic Publicity Productions, Atlantic Altitude, Altitude Pacific, Atlantic Publicity Photography and Filming, About Adrienne Papp   What Others Say  AtlanticPublicitySEO, BrilliantMarketing365, An Honorable Cause, Academic Research, Knighthood Today,    Youthful and Ageless™. She was knighted and became a Dame in 2010. Her official name is Lady Adrienne Papp and Dame Adrienne Papp. Voting Member of The International Press Academy and The Oscars: Academy of Motion Picture Arts and Sciences. She is the Managing Editorial Director of The Beverly Hills Times Magazine, and Hollywood Weekly. She has a Master of Science in Economics majoring Logistics; an MBA Degree; An International Law, Trade and Finance Postgraduate: Marketing and Advertising Postgraduate from NYU and UCLA. Guest Professor at Oxford University; Director and Producer of TV and Airline On Camera Editorials; Adrienne Papp Enterprises