By Adrienne Papp
A night of Legends and Wonder!
The Photography of some of the most famous bands in Classic Rock and Roll music history photographed by published author, producer and actor Dr. Mark Valinsky www.MarkValinsky.com will be on display at the elegant  Vaucluse Lounge.
 The event will occur  Saturday night June 28th 2014 at The Vaucluse Lounge 8210 West Sunset Blvd., Los Angeles, California 90046 from 9pm to 2am. http://www.vauclusecalifornia.com/
 Vaucluse Lounge is located across the street from the world famous Chateau Marmont Hotel, a residence for The Rolling Stones and others. The Vaucluse Lounge is a famous landmark itself being one of the former homes of Mr. Charlie Chaplin.
During the mid 1970's Dr, Valinsky  photographed some of the most well known and well respected classic rock bands of our times, musicians like The Rolling Stones, Led Zeppelin, The Eagles, Jethro Tull, The Steve Miller Band , Emerson. Lake and Palmer and more!
There will be – Great food! Great drinks! Great Art! Great music! Great people! Great fun! We are expecting 300 – 400 people throughout the night.
Valet Parking, Local parking lots and on street parking are available. Inquire about VIP table and seating. Come join us if you plan on having a good time and fun with a few hundred friends.
Top names and  VIP's in music, art, business, entertainment and news media including Mick Jagger. Keith Richards, Charlie Watts, Ronnie Wood. Ian Anderson, (Jethro Tull), Keith Emerson, Greg Lake, Carl Palmer, ( Emerson, Lake and Palmer), Joe Walsh, Timothy B. Schmit, Glenn Frey, Don Henley, (The Eagles),  and Steve Miller. to name a few will be contacted and invited.
 Are they coming? We can't promise you they're not. However, we will be reaching out to them and their representatives to invite them.  Their images will be on display and their music heard.
About the Author of This Article: Dame Adrienne Papp is a recognized journalist, economist and feature writer who has written for many publications including Savoir, Beverly Hills 90210, Malibu Beach, Santa Monica Sun, The Beverly Hills Times, Brentwood News, Bel-Air View,Celebrity Society,Celeb Staff, It Magazine, Chic Today, LA2DAY, West Side Todayamong many others. She is the President and CEO of Los Angeles / New York-based publicity company, Atlantic Publicity and publishing house, Atlantic Publisher. Adrienne writes about world trends, Quantum Physics, entertainment and interviews celebrities, world leaders, inventors, philanthropists and entrepreneurs. She also owns Atlantic United Films that produces and finances true stories made for theatrical release or the silver screen. Spotlight News Magazine is owned by Atlantic United, Inc. Dame Adrienne Papp is a member of the International Press Academy.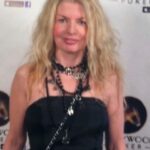 About the Author of This Article:  Adrienne Papp is a recognized journalist, economist and feature writer, who has written for many publications including Savoir; The Westside Today Publications ; such as Beverly Hills 90210; Malibu Beach; Santa Monica Sun; The Beverly Hills Times; Brentwood News; Bel-Air View ; Celebrity Society ; Celeb Staff ; It Magazine;  Chic Today;  LA2DAY;  West Side Today among many others. She is the President and CEO of Los Angeles / New York-based publicity company, Atlantic Publicity and publishing house, Atlantic Publisher. Adrienne writes about world trends, Quantum Physics, entertainment and interviews celebrities, world leaders, inventors, philanthropists and entrepreneurs. She also owns Atlantic United Films that produces and finances true stories made for theatrical release or the silver screen. Spotlight News Magazine is owned by Atlantic Publicity that just opened a new extension to it : PublicityLosAngeles. Adrienne Papp is a member of the International Press Academy.She is the Founder, CEO and President  of Youthful & Ageless ™, Bringing Information to Billions™, An Honorable Cause™  www.LatestAgeless.com. www.OurMediaVenuesAndCompanies.com, Atlantic Publicity Articles, Latest Ageless, Events Photo Collection, Linked In Profile, Movie Data Base  Profile, Twitter, Instagram, Youthful and Ageless Google+, Atlantic Publicity Google+, Atlantic Publisher Google+, Adrienne Papp Google+, Adrienne Papp Personal Google+, Spotlight News Magazine, Atlantic Publicity Productions, Atlantic Altitude, Altitude Pacific, Atlantic Publicity Photography and Filming, About Adrienne Papp   What Others Say  AtlanticPublicitySEO, BrilliantMarketing365, An Honorable Cause, Academic Research, Knighthood Today,    Youthful and Ageless™. She was knighted and became a Dame in 2010. Her official name is Lady Adrienne Papp and Dame Adrienne Papp. Voting Member of The International Press Academy and The Oscars: Academy of Motion Picture Arts and Sciences. She is the Managing Editorial Director of The Beverly Hills Times Magazine, and Hollywood Weekly. She has a Master of Science in Economics majoring Logistics; an MBA Degree; An International Law, Trade and Finance Postgraduate: Marketing and Advertising Postgraduate from NYU and UCLA. Guest Professor at Oxford University; Director and Producer of TV and Airline On Camera Editorials; Adrienne Papp Enterprises