ACADEMY REVEALS WINNING NICHOLL SCREENWRITERS
By Adrienne Papp
Scripts to be performed at live read in November
Five individuals have been selected as winners of the 2015 Academy Nicholl Fellowships in Screenwriting competition.  The Academy is celebrating the 30th anniversary of the global competition which aims to identify and encourage talented new screenwriters.  Each winner will receive a $35,000 prize, the first installment of which will be distributed at an awards presentation on Wednesday, November 4, at the Academy's Samuel Goldwyn Theater in Beverly Hills.  For the third consecutive year, the event also will include a live read of selected scenes from the fellows' winning scripts.
This year's winners are (listed alphabetically by author):
Elizabeth Chomko, "What They Had"

Andrew Friedhof, "Great Falls"
Anthony Grieco, "Best Sellers"
Sam Regnier, "Free Agent"
Amy Tofte, "Addis Abeka"
A total of 7,442 scripts were submitted for this year's competition. Ten individual screenwriters and two writing teams were chosen as finalists.  Their scripts were then read and judged by the Academy Nicholl Fellowships Committee, who ultimately chose the winners.
The other finalists are (listed alphabetically by author):
Ghazi Albuliwi, "Arafat"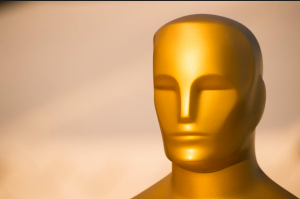 Jennifer Bailey and Max Lance, "Best Funeral Ever"
Ryan Covington, "The Secrets We Keep"
Lynn Esta Goldman, "Angel on the Wall"
Murat Izmirli, "Grimwood"
Suzanne Kelman and Susannah Rose Woods, "Held"
Augustus Rose, "Far from Cool"
Fellowships are awarded with the understanding that the recipients will each complete a feature-length screenplay during their fellowship year.  The Academy acquires no rights to the works of Nicholl fellows and does not involve itself commercially in any way with their completed scripts.
The Academy Nicholl Fellowships Committee is chaired by writer Robin Swicord, and marketing executive Buffy Shutt serves as vice chair.  The other members of the committee are writers Tina Gordon Chism, Naomi Foner, Eric Roth, Kirsten Smith, Dana Stevens and Tyger Williams; actor Eva Marie Saint; cinematographer John Bailey; executive Marcus Hu; producers Stephanie Allain, Albert Berger, Julia Chasman, Julie Lynn and Peter Samuelson; and agent Ron Mardigian.
Since 1986, 142 fellowships have been awarded, and in 2015 several past fellows added to their feature film and television credits:
Nikole Beckwith directed "Stockholm, Pennsylvania," from her Nicholl-winning script, which premiered at the Sundance Film Festival.
Robert Edwards wrote and directed "When I Live My Life Over Again," which premiered at the Tribeca Film Festival.
Patrick Gilfillan wrote "Lila & Eve," which premiered at the Sundance Film Festival.
Kurt Kuenne edited and co-wrote the documentary "Batkid Begins: The Wish Heard around the World," which premiered at the Slamdance Film Festival.
Alfredo Botello was a co-writer of "Hollywood Adventures," which opened as the number-one film in China in June.
Rebecca Sonnenshine is a writer and supervising producer on "The Vampire Diaries."
Annmarie Morais is a writer and story editor on the series "Killjoys."
Andrew Marlowe is the creator and was executive producer, and Terri Miller was a writer and executive producer on "Castle."
Tickets for the 2015 Academy Nicholl Fellowships in Screenwriting Awards Presentation & Live Read are now available at Oscars.org/Events.  Casting for the live read will be announced at a later date.

About the Author of This Article:  Adrienne Papp is a recognized journalist, economist and feature writer, who has written for many publications including Savoir; The Westside Today Publications ; such as Beverly Hills 90210; Malibu Beach; Santa Monica Sun; The Beverly Hills Times; Brentwood News; Bel-Air View ; Celebrity Society ; Celeb Staff ; It Magazine;  Chic Today;  LA2DAY;  West Side Today among many others. She is the President and CEO of Los Angeles / New York-based publicity company, Atlantic Publicity and publishing house, Atlantic Publisher. Adrienne writes about world trends, Quantum Physics, entertainment and interviews celebrities, world leaders, inventors, philanthropists and entrepreneurs. She also owns Atlantic United Films that produces and finances true stories made for theatrical release or the silver screen. Spotlight News Magazine is owned by Atlantic Publicity that just opened a new extension to it : PublicityLosAngeles. Adrienne Papp is a member of the International Press Academy.She is the Founder, CEO and President  of Youthful & Ageless ™, Bringing Information to Billions™, An Honorable Cause™  www.LatestAgeless.com. www.OurMediaVenuesAndCompanies.com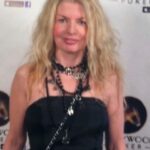 About the Author of This Article:  Adrienne Papp is a recognized journalist, economist and feature writer, who has written for many publications including Savoir; The Westside Today Publications ; such as Beverly Hills 90210; Malibu Beach; Santa Monica Sun; The Beverly Hills Times; Brentwood News; Bel-Air View ; Celebrity Society ; Celeb Staff ; It Magazine;  Chic Today;  LA2DAY;  West Side Today among many others. She is the President and CEO of Los Angeles / New York-based publicity company, Atlantic Publicity and publishing house, Atlantic Publisher. Adrienne writes about world trends, Quantum Physics, entertainment and interviews celebrities, world leaders, inventors, philanthropists and entrepreneurs. She also owns Atlantic United Films that produces and finances true stories made for theatrical release or the silver screen. Spotlight News Magazine is owned by Atlantic Publicity that just opened a new extension to it : PublicityLosAngeles. Adrienne Papp is a member of the International Press Academy.She is the Founder, CEO and President  of Youthful & Ageless ™, Bringing Information to Billions™, An Honorable Cause™  www.LatestAgeless.com. www.OurMediaVenuesAndCompanies.com, Atlantic Publicity Articles, Latest Ageless, Events Photo Collection, Linked In Profile, Movie Data Base  Profile, Twitter, Instagram, Youthful and Ageless Google+, Atlantic Publicity Google+, Atlantic Publisher Google+, Adrienne Papp Google+, Adrienne Papp Personal Google+, Spotlight News Magazine, Atlantic Publicity Productions, Atlantic Altitude, Altitude Pacific, Atlantic Publicity Photography and Filming, About Adrienne Papp   What Others Say  AtlanticPublicitySEO, BrilliantMarketing365, An Honorable Cause, Academic Research, Knighthood Today,    Youthful and Ageless™. She was knighted and became a Dame in 2010. Her official name is Lady Adrienne Papp and Dame Adrienne Papp. Voting Member of The International Press Academy and The Oscars: Academy of Motion Picture Arts and Sciences. She is the Managing Editorial Director of The Beverly Hills Times Magazine, and Hollywood Weekly. She has a Master of Science in Economics majoring Logistics; an MBA Degree; An International Law, Trade and Finance Postgraduate: Marketing and Advertising Postgraduate from NYU and UCLA. Guest Professor at Oxford University; Director and Producer of TV and Airline On Camera Editorials; Adrienne Papp Enterprises