Reese Witherspoon receives the 29th Annual American Cinematheque Award
The Board of Directors of the American Cinematheque and The Benefit Co-Chairs 
are pleased to announce


The Presentation of the 29th Annual American Cinematheque Award to

Reese Witherspoon

and

The Presentation of the 1st Sid Grauman Award
presented by Hill Valley to

Jeffrey Katzenberg

---

The American Cinematheque Award is presented annually to an extraordinary artist currently making a significant contribution to the art of the Moving Picture. This is the 29th Award Presentation.

---

Benefit Co-Chairs:

Sean Bailey

Sandy Climan

Maha Dakhil

Toby Emmerich

Marc Evans

Elizabeth Gabler

Jim Gianopulos

Brad Grey

Alan Horn

Kevin Huvane

Jeffrey Katzenberg

Maureen Sherry & Steve Klinsky

Sue Kroll

Donna Langley

Claudia Lewis

Michael Lombardo

Matthew McConaughey

Irena & Mike Medavoy

Ron Meyer

Eric Nebot

Rick Nicita

James G. Robinson

Ted Sarandos

Heather Whitney Rosenfield

James S. Rosenfield

Tom Rothman

Gretchen Rush

Ted Sarandos

Jeff Shell

Greg Silverman

Stacey Snider

Jim Toth

Kevin Tsujihara

Nancy Utley

Paula Wagner

Steve Warren

Rick Yorn

Platinum Sponsors

FIJI Water

Hill Valley

Gold Sponsors

Alex + Peyton Catering & Events

Comcast | NBCUniversal

Creative Artists Agency

The Hollywood Reporter

HP

Los Angeles Times

Mattel, Inc.

Morgan Creek Productions

Paramount Pictures

Twentieth Century Fox/Fox Searchlight Pictures

Variety

The Walt Disney Studios

Silver Sponsors


AMP'D ENTERTAINMENT

Awesomeness TV

DreamWorks Animation

Greenberg Glusker Fields Claman & Machtinger LLP

LBI Entertainment/
Hansen, Jacobson, Teller, Hoberman, Newman,
Warren, Richman, Rush & Kaller, LLP

HBO

Maureen Sherry & Steve Klinsky

LourdMurray/HCVT LLP

Netflix

PIPER-HEIDSIECK

Warner Bros. Entertainment/New Line Cinema

YouTube/Google Play

Silver Patrons

David Geffen Foundation

LIONSGATE

Heather & James Rosenfield/Jackie & John Bucksbaum

Kate Capshaw & Steven Spielberg

Patrons


Katie McGrath & J.J. Abrams Family Foundation

Black Label Media

Skip Brittenham/Ziffren Brittenham LLP

Wanda Cannon/Grace Ford Salvatori Foundation

Jonathan D. Kaufelt

Kempinsky Law Ltd.

Avi Lerner

Margerum Wine Company

Rick Nicita

Julie & Marc Platt

PwC

TIFFANY & CO.

Susan M. Tolson

Paula Wagner

Paul & Chris Weitz

Tina Perry-Whitney & Ric Whitney

Hans Zimmer

---

American Cinematheque Board of Directors

President | Mark Badagliacca    Chairman | Rick Nicita   Director | Barbara Smith

Peter Bart | Paul Bloch | Bill Block | Sanford R. Climan | *Peter J. Dekom
Michael De Luca | Wendi L. Doyle | Toby Emmerich | Jon Favreau | Brian Grazer
Dean Hallett | Jonathan D. Kaufelt | Ryan Kavanaugh | Louis E. Kempinsky
Anne Keshen | *Kenneth Kleinberg | *Mike Medavoy | Darren J. Moll
Mark Ordesky | Tina Perry-Whitney | James G. Robinson | Stan Rosenfield
Ted Sarandos | Paul Shurgot | Bud Swartz | Steve Tisch | Susan M. Tolson
Paula Wagner

 

*Chairman Emeritus

---

Proceeds from this annual tribute fund the year-round community film programs of the American Cinematheque, the non-profit viewer-supported arts organization that preserves the historic 1922 Egyptian Theatre on Hollywood Boulevard and the 1940 Aero Theatre on Montana Avenue in Santa Monica.

The American Cinematheque's public programming celebrates the art of the moving picture in all of its forms — from the classics, to American independents, the latest international productions, documentaries, shorts, animation, and experimental projects.

Series are highlighted by screenings of rare works, special prints and audience discussions with filmmakers.

The Cinematheque is dedicated to preserving the movie-going experience — presenting films on the big screen, as they were meant to be seen and heard.

---

---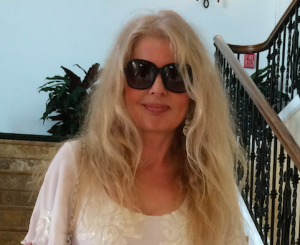 About the Author of This Article: 
 Adrienne Papp
 is a recognized journalist, economist and feature writer, who has written for many publications including 
Savoir;
The Westside Today Publications ;
 such as 
Beverly Hills 90210;
Malibu Beach;
Santa Monica Su
n;
The Beverly Hills Times;
Brentwood News;
Bel-Air View
 ; 
Celebrity Society
 ; 
Celeb Staff ; 
It Magazine; 
Chic Today; 
LA2DAY; 
West Side Today
among many others. She is the President and CEO of Los Angeles / New York-based publicity company, 
Atlantic Publicity
 and publishing house, 
Atlantic Publisher
. Adrienne writes about world trends, 
Quantum Physics
, entertainment and interviews celebrities, world leaders, inventors, philanthropists and entrepreneurs. She also owns 
Atlantic United Films
 that produces and finances true stories made for theatrical release or the silver screen. 
Spotlight News Magazine
is owned by 
Atlantic Publicity
 that just opened a new extension to it : 
PublicityLosAngeles
. 
Adrienne Papp
 is a member of the 
International Press Academy
.She is the Founder, CEO and President  of 
Youthful & Ageless ™, Bringing Information to Billions™, An Honorable Cause™  www.LatestAgeless.com. www.OurMediaVenuesAndCompanies.com