For announcements, added guests, parking tips, post-event coverage and more follow us on Twitter (SidGrauman), Tumblr (American Cinematheque) and Facebook (Fan Pages for Aero Theatre, Egyptian Theatre). The Cinematheque needs your support – pass the word along about screenings that interest you. And now it couldn't be easier using these sites!
CONSIDER A DONATION IN ANY AMOUNT TO KEEP FILM ROLLING ON THE EGYPTIAN & THE AERO'S GIANT SCREENS!
Click to donate.
---
Don't miss a film because you forgot about it! Add selected events to your Google calendar and you'll be automatically reminded! Its free to sign up and easy to use.
You can buy a sponsorship in this newsletter or in our print calendar. Your ad runs here!    
Reminder: Tonight!

July 30 – August 19, 2015
Night of the Living '80s:
A New Wave of Horror

After series celebrating both sci-fi and fantasy of the 1980s earlier this year, it was inevitable that we'd top off the trifecta! The decade was truly a golden age of horror, giving us some of the most terrifying (and hard-to-kill) bad guys in cinema history, and we'll be revisiting some of our favorites on the big screen through August, many with special guests in person! The series kicks off with a double feature of RE-ANIMATOR & FROM BEYOND – PUMPKINHEAD, MANIAC COP I & II, POLTERGEIST, NIGHT OF THE CREEPS and many more tales of horror and science gone wrong will terrorize you as the summer wears on.more>

Filmmakers In Person! Limited Engagement!
THE BOY
August 14 – 16, 2015 – 7:30 PM 

A chilling portrait of a preteen sociopath,THE BOY screens once in the Rigler and four times in the Spielberg during a 3-day engagement. A Q&A will follow the Friday night screening with actor Jared Breeze, producers Elijah Wood, Daniel Noah and Josh Waller and writer Clay Chapman! No passes accepted for this engagement.more>

Behind-the-Scenes Tours at Sid Grauman's Place! 
Historic Egyptian Theatre Tours
Sat., August 15, 2015 – 10:30 AM
Enjoy a day in historic Hollywood at the home of Hollywood's first movie premiere! Take a docent-led tour of the legendary 1922 Egyptian Theatre followed by a screening of the history film FOREVER HOLLYWOOD (exclusively shown at the Egyptian Theatre and featuring interviews with over 20 actors and filmmakers). See what it would have been like to be in a Sid Grauman stage show with a visit to the dressing rooms and singers' boxes. Check out our state-of-the-art projection booth and more at this adaptively re-used historic landmark! more>
Patrick MacNee Remembered: 
THE HOWLING & THIS IS SPINAL TAP
August 13 – 15, 2015
Few performers have ever captured the heart and imagination of the public as superbly as actor Patrick Macnee (February 6, 1922 – June 25, 2015) in his role as John Steed in television's "The Avengers." This film series remembers his work in film, in Joe Dante's THE HOWLING and Rob Reiner's mockumentary THIS IS SPINAL TAP. more>

Cast & Crew In Person at this 1st Public Preview! 
THE ADVENTURES OF BIFFLE & SHOOSTER
Sunday, August 16, 2015 – 3:00 PM
The fake 1930s comedy team is back in four all-new, all-different, all-hilarious shorts. Come for the slapstick, stay for the horrendous puns and swell musical numbers. Plus bonus bits and outtakes, and cast and crew in person! Directed by Michael Schlesinger. With Will Ryan, Nick Santa Maria and performances by Janet Klein and Rusty Frank. more>
30th Anniversary 
Animated Treasures: 30 Years of Studio Ghibli
August 20 – Sept. 2 , 2015
We celebrate the 30th anniversary of Studio Ghibli with our most comprehensive survey yet of its animated films, including old favorites such asKIKI'S DELIVERY SERVICE and MY NEIGHBOR TOTORO along with more recent films THE WIND RISES, THE TALE OF THE PRINCESS KAGUYA,TALES FROM EARTHSEA and FROM UP ON POPPY HILL, plus many more! Most films are presented in original Japanese with English subtitles, except for two family matinees of English-dubbed versions. more>
Subversive Women:
A Low Key Night of New Underground Films Made by Women
Friday, August 21, 2015 – 7:30 PM
Join us in the Spielberg Theatre for the first-ever Women Underground event and watch awesome films that are way too wacky, gory, sick, crazy, strange, weird, twisted, odd or insane to show at mainstream film festivals.more>
Retro-Format Presents
Cross-Dressing Silent Shorts
Saturday, August 22, 2015 – 7:30 PM
Retro Format returns with a special evening devoted to cross-dressing in silent film. Titles will include Edison's "Old Maid in a Drawing Room" (1900, 8 min.), "The Danger Girl" (1916, 18 min.) and "Miss Fatty's Seaside Lovers" (1915, 11 min.) and more! Musical accompaniment by Cliff Rettallick. more>

FICG:
Guadalajara International Film Festival in Los Angeles

August 27-30, 2015
Presenting the best of Mexican and Ibero-American cinema from the Guadalajara International Film Festival. This is not a program of the American Cinematheque. more>
Seeking Short Film Submissions
The American Cinematheque is seeking on-going submissions of SHORT FILMS in all genres. Production date must not be more than 2 years old. To submit a film, please send a link (Vimeo, etc) that is password protected with the title, running time, genre, short synposis to You may also mail a DVD or Bluray c/o Andrew P. Crane, American Cinematheque. 6712 Hollywood Blvd, Los Angeles, CA 90028.
When at the Egyptian eat at Sadie Kitchen and Lounge! Members of the American Cinematheque can show their membership card for a 10% discount. Serving dinner. Full bar with a unique cocktail menu. Sadie is next door to the Egyptian on Las Palmas (were Le Deux Cafe was).

Miceli's Italian Restaurant has been a neighbor of the Egyptian Theatre since 1949. Ask about special offers for American Cinematheque patrons when you dine at Miceli's on Las Palmas between Hollywood Boulevard and Selma.

Wanted: Videographers & Photographers
If you are interested in volunteering to cover our events at both theatres, drop us a line! e-mail us

Seeking Summer Interns

No Filming or Recording

We Would Like to Remind You

Sound recording and still or motion photography of any kind during discussions with guests at the Aero and Egyptian Theatres is strictly prohibited without specific advance permission of talent and of the American Cinematheque. Thank you for your understanding.

< Where to Park >

The Egyptian Theatre no longer validatesfor Hollywood & Highland (effective June 1, 2011).  Hollywood & Highland businesses will continue to validate as well as theVisitor Information Booth.

THEATRES FOR RENT
Rent the Egyptian or Aero Theatre for Press Screenings, Award Season Screenings, Cast & Crew Events and more!For details click here. Or click to contact us about Rental Information

Please specify if you are interested in the Aero, Egyptian or 80 seat Spielberg at the Egyptian, potential dates/hours of your event.

Tours of the Historic Egyptian TheatreOur behind-the-scenes tours of the historic Egyptian Theatre are now only one day per month. Generally they will be on Saturdays. See the schedule for moreinformation.

---

---

Would You Like it if We Turned the Lights on While the Movie is Running?

When you text and e-mail during a film you are "turning the lights on" in the theatre and bothering your fellow film lovers. We have had a number of complaints lately that the light from phone screens and other device screens have been disturbing the movie viewing experience in our theaters. Don't ruin it for everyone. If you have something urgent to text or e-mail, go out in the lobby. We don't want to create more of a disturbance by asking you to leave in the middle of a show.

Want to stay until the end of the Double Feature, but afraid to miss the bus?

Try a ride with Uber!

Uber X: Better, Faster, Cheaper than a Taxi! Enjoy a free first ride up to $20 to or from our theatres. Download the Uber app on your iPhone or Android, sign up inside the app, enter the promo code "Cinema1," set up your pickup location and tap "Request".

Mummy Meal Deals!

Available now

at the Egyptian

Ask for yours today

at the

concession stand.

Egyptian Theatre
6712 Hollywood Blvd, Hollywood, CA 90028

AERO THEATRE

Reminder: Tonight!

Wednesday, August 5, 2015 – 7:30 PM
Watts Riots 50th Anniversary Panel with
I BUILD THE TOWER

Presented by the American Cinematheque in collaboration with the Watts Towers Arts Center, the International Documentary Association and the Italian Cultural Institute.

Los Angeles' recognition of the 50th anniversary of the Watts Uprising gives us a unique opportunity to better understand the recent violence underscoring the continuing practices of inequality in our country. Join us for a screening of I BUILD THE TOWER, Edward Landler and Brad Byer's definitive feature documentary on the Watts Towers and their creator, Italian immigrant Sabato Rodia, followed by a panel discussion with members of the Watts community including Rosie Lee Hooks, current director of the Watts Towers Art Center. more>

August 6 – 9, 2015
The Old and New Hollywood of
PETER BOGDANOVICH
A series dedicated to director Peter Bogdanovich features a sneak of his new romantic comedySHE'S FUNNY THAT WAY and recent documentary ONE DAY SINCE YESTERDAY: PETER BOGDANOVICH AND THE LOST AMERICAN FILM, as well as retrospective titles including PAPER MOON, THE LAST PICTURE SHOW and more. He will join us in person for two of the four nights!  more>

Thursday August 13, 2015 – 7:30 PM
Filmmakers In Person!
DOOMED: THE UNTOLD STORY OF ROGER CORMAN'S THE FANTASTIC FOUR
How many movies did Roger Corman make that never got released? Just one – a 1994 film featuring Marvel Comics superheroes The Fantastic Four. This new doc explores the secrets, stories and legal shenanigans that have kept the Four's first big screen adventure on the shelf. more>
August 14 – 16, 2015
Beauty & Thorns:
An In Person Bernard Rose Tribute

British writer-director Bernard Rose joins us in person for this 3-night tribute, including an advance screening of his new film FRANKENSTEIN, a triple feature of his Tolstoy adaptations, '90s horror classic CANDYMAN(with star Tony Todd also on hand), IMMORTAL BELOVED, the tale of Beethoven's mysterious love and MR NICE, based on the real-life story of a Welschman who rose to great heights as a drug smuggler in the 1960s and 70s with Rhys Ilfans and Chloë Sevigny. Members are invited to come to the Tolstoy night for free. If you are not a Member and wish to become one to receive an invite to this screening, please find information on joining heremore>

Wednesday, August 19, 2015 – 7:30 PM
New Belgian Film!
SCOUTING FOR ZEBRAS

Presented by the American Cinematheque and the Consulate General of Belgium in Los Angeles, in cooperation with Flanders Image and Wallonie Bruxelles Images, and with the support of Costco.

August 20 – 23, 2015
Andy Garcia & Corky Hale In Person!
JAZZ ON FILM
Presented by the American Cinematheque and sponsored by Sony Legacy Recordings.

Jazz and motion pictures were both born at the end of the 19th century, and this series celebrates their convergence! Join us for a compilation of restored shorts featuring Duke Ellington, Louis Armstrong and Cab Calloway, a rare screening of Billie Holiday biopic LADY SINGS THE BLUES, a Latin jazz double feature of CACHAO … COMO SU RITMO NO HAY DOS (with Andy Garcia in person) and CALLE 54 and a film noir jazz night! Jazz musician Corky Hale will appear with LADY SINGS THE BLUES to share recollections of working with Billie Holiday in 1956. more>

August 20 – Sept. 2, 2015
30th Anniversary!
Animated Treasures: 30 Years of Studio Ghibli
We celebrate the 30th anniversary of Studio Ghibli with our most comprehensive survey yet of its animated films, including old favorites such asKIKI'S DELIVERY SERVICE and MY NEIGHBOR TOTORO along with more recent films THE WIND RISES, THE TALE OF THE PRINCESS KAGUYA, TALES FROM EARTHSEA and FROM UP ON POPPY HILL, plus many more! Most films are presented in original Japanese with English subtitles, except for two family matinees of English-dubbed versions. more>
Wed., September 23, 2015 – 7:30 PM
Young French Cinema
GRAND CENTRAL & DOMESTIC LIFE
Presented by the American Cinematheque and UniFrance films, with the support of the French Film & TV Office, French Consulate:

We continue a series of films from young emerging French talent with GRAND CENTRAL, an intense romance starring Tahar Rahim (A PROPHET) and Léa Seydoux (BLUE IS THE WARMEST COLOR), and DOMESTIC LIFE, focusing on the struggles of a young mother who moves to a wealthy Paris suburb. Join us for wine before the film sponsored by Normandie Bakeryand WineStreet.com. more >

Tune in: KCRW FM 89.9 on the radio or listen online: www.kcrw.com
Elvis Mitchell Hosts
THE TREATMENT
The American Cinematheque is pleased to have KCRW as a supporter. If you like going behind the scenes at the movies, tune in to "The Treatment"where Elvis Mitchell interviews today's most intriguing filmmakers.

COMING SOON!

Young French Cinema,Starring Europe: The European Union Film Festival, German Currents, Recent Spanish Cinema, Art Deco Society Lecture on the Artist Erte, Cinema Italian Style, Behind-the-Scenes Tours of the Egyptian Theatre and always much, much more! Check our website for full details!

Now Open!

Aero 75th Anniversary Exhibit at the 

Join Us for the 2015 Fundraiser!

Reese Witherspoon 2015 American Cinematheque Award Recipient

photo: Steve Granitz/WireImage

Join Reese Witherspoon for dinner on October 30, 2015! Matthew McConaughey was the  2014 American Cinematheque Award Recipient at the Cinematheque's major annual fundraiser. Guests included Anne Hathaway, Christopher Nolan, Kate Hudson, Jennifer Garner and other celebrities! To get on the mailing list for the 2015 benefit, please call 323.314-7000. Tickets start at $575.

American Cinematheque members at the Sustaining level and above receive two tickets to this event as part of their membership benefit package. more>

Join us on Facebooko learnmore about the October 21, 2014 Award Presentation to Matthew McConaughey!

Check Showtimes Carefully!

Check Showtimes carefully as they vary from theatre to theatre and event to event.

Find us on Tumblr & Yelp

    

The American Cinematheque's Tumblr. includes programs at both theatres. The Egyptian & Aero Theatres each have their own Yelp page.

Tell the World that the Cinematheque is a 'Great Non-Profit'

If and only if you think it is true of course!

Hey Cinematheque-goers! Share your stories and reviews and help us raise visibility. Help us achieve the glory of theGreatNonProfit's Top-Rated Arts Nonprofits List.

---

Gift Memberships

American Cinematheque Memberships make thoughtful gifts! Buy one for the film lover in your life! 
Join | Questions

Like these film 35mm Film Bows? Buy one on Etsy!

---

Have Something to Advertise to a Movie Interested Audience?

E-mail us to advertise in this newsletter or perhaps you would prefer to appear in our print version. Our subscribers enjoy other cultural events such as plays, concerts, dvd's and plenty of other stuff as well. You can also sign up for our membership incentive program by giving American Cinematheque members on your products and services or entertainment opportunities.

---

CAN'T GET ENOUGH SOCIAL MEDIA?

Help spread the word about what is going on at the American Cinematheque. RSVP for Facebook events and share them with friends who might like to go, get involved in the conversations on our wall, invite friends to like our pages, post when you are excited to come to an event and be sure to tweet @sidgrauman and check-in once you arrive at the theatre! Want to get even more involved? Contact us.

---

Signed Movie Posters

E-mail us with "Movie Posters" in the subject line for a list of available movie posters signed by cast and crew or see our display in the lobby of the Spielberg Theatre at the Egyptian. These posters make great gifts. Hundreds of signed posters available.

---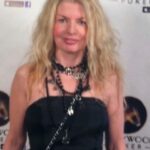 About the Author of This Article:  Adrienne Papp is a recognized journalist, economist and feature writer, who has written for many publications including Savoir; The Westside Today Publications ; such as Beverly Hills 90210; Malibu Beach; Santa Monica Sun; The Beverly Hills Times; Brentwood News; Bel-Air View ; Celebrity Society ; Celeb Staff ; It Magazine;  Chic Today;  LA2DAY;  West Side Today among many others. She is the President and CEO of Los Angeles / New York-based publicity company, Atlantic Publicity and publishing house, Atlantic Publisher. Adrienne writes about world trends, Quantum Physics, entertainment and interviews celebrities, world leaders, inventors, philanthropists and entrepreneurs. She also owns Atlantic United Films that produces and finances true stories made for theatrical release or the silver screen. Spotlight News Magazine is owned by Atlantic Publicity that just opened a new extension to it : PublicityLosAngeles. Adrienne Papp is a member of the International Press Academy.She is the Founder, CEO and President  of Youthful & Ageless ™, Bringing Information to Billions™, An Honorable Cause™  www.LatestAgeless.com. www.OurMediaVenuesAndCompanies.com, Atlantic Publicity Articles, Latest Ageless, Events Photo Collection, Linked In Profile, Movie Data Base  Profile, Twitter, Instagram, Youthful and Ageless Google+, Atlantic Publicity Google+, Atlantic Publisher Google+, Adrienne Papp Google+, Adrienne Papp Personal Google+, Spotlight News Magazine, Atlantic Publicity Productions, Atlantic Altitude, Altitude Pacific, Atlantic Publicity Photography and Filming, About Adrienne Papp   What Others Say  AtlanticPublicitySEO, BrilliantMarketing365, An Honorable Cause, Academic Research, Knighthood Today,    Youthful and Ageless™. She was knighted and became a Dame in 2010. Her official name is Lady Adrienne Papp and Dame Adrienne Papp. Voting Member of The International Press Academy and The Oscars: Academy of Motion Picture Arts and Sciences. She is the Managing Editorial Director of The Beverly Hills Times Magazine, and Hollywood Weekly. She has a Master of Science in Economics majoring Logistics; an MBA Degree; An International Law, Trade and Finance Postgraduate: Marketing and Advertising Postgraduate from NYU and UCLA. Guest Professor at Oxford University; Director and Producer of TV and Airline On Camera Editorials; Adrienne Papp Enterprises