By Adrienne Papp
Award-winning creates SFX at its headquarters in Perivale, London
On July 16, the award-winning special effects company Artem opened its doors in Perivale, London, to showcase a number of awe-inspiring physical special effects. From pyrotechnics to atmospherics, Artem demonstrated its full range of skills and on-field experience during the evening which culminated with a car being blown up.
Artem's wizards also displayed some of the equipment they make and use for their special effects including smoke guns and wind machines. Despite the summer weather, Artem's specialist team was also able to make it rain, but thankfully it didn't last! It was, however, their pyrotechnics which dominated the evening and stole the show. A particular highlight was the total destruction of a staff member's car, which was flipped over in the course of the explosion.
Artem held a number of competitions throughout the evening. Some notable highlights involved several brave volunteers getting 'shot at' whilst wearing specially-rigged jackets, with a prize going to the best 'stunt death.' A lucky few participants also went home with their very own face casts, made by the prosthetics division, as well as some gruesome bruises and wounds.
Some of Artem's complex creations for TV, and commercials were also on display. One of these, Churchill, the infamous TV Dog, was on hand to greet visitors on arrival. Some other highlights of the event included the more futuristic use of the giant robotic arm and Artem's 3D printers.
With a core staff of 30, Artem's specialist team of sculptors, engineers, prop-makers, pyrotechnicians, and artists worked hard to ensure the evening ran smoothly and safely.
With nearly 30 years' experience, Artem has recently worked on the special effects for Take That's 2015 Arena Tour and feature film Macbeth, starring Michael Fassbender. They have also created special effects for Prometheus, Troy and Hot Fuzz. Artem created the animatronics for the iconic Churchill Dog advertising campaign. In 2012, they helped to bring to life the enormous creative and logistical vision of the opening and closing ceremonies of the Olympics and Paralympics.
With divisions in London and Glasgow, Artem is an award-winning company that designs and delivers the full range of physical SFX for the creative industries in the UK and overseas. Artem operates across a range of industries, from film, TV and commercials, to live events, exhibitions and visitor attractions, providing all aspects of physical special effects, including all floor effects, atmospherics, prosthetics, props, models and miniatures, pyrotechnics, mechanical rigs and animatronics.
About the Author of This Article:  Adrienne Papp is a recognized journalist, economist and feature writer, who has written for many publications including Savoir; The Westside Today Publications ; such as Beverly Hills 90210; Malibu Beach; Santa Monica Sun; The Beverly Hills Times; Brentwood News; Bel-Air View ; Celebrity Society ; Celeb Staff ; It Magazine;  Chic Today;  LA2DAY;  West Side Today among many others. She is the President and CEO of Los Angeles / New York-based publicity company, Atlantic Publicity and publishing house, Atlantic Publisher. Adrienne writes about world trends, Quantum Physics, entertainment and interviews celebrities, world leaders, inventors, philanthropists and entrepreneurs. She also owns Atlantic United Films that produces and finances true stories made for theatrical release or the silver screen. Spotlight News Magazine is owned by Atlantic United, Inc. Atlantic Publicity just opened a new extension to it : PublicityLosAngeles. Adrienne Papp is a member of the International Press Academy.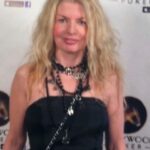 About the Author of This Article:  Adrienne Papp is a recognized journalist, economist and feature writer, who has written for many publications including Savoir; The Westside Today Publications ; such as Beverly Hills 90210; Malibu Beach; Santa Monica Sun; The Beverly Hills Times; Brentwood News; Bel-Air View ; Celebrity Society ; Celeb Staff ; It Magazine;  Chic Today;  LA2DAY;  West Side Today among many others. She is the President and CEO of Los Angeles / New York-based publicity company, Atlantic Publicity and publishing house, Atlantic Publisher. Adrienne writes about world trends, Quantum Physics, entertainment and interviews celebrities, world leaders, inventors, philanthropists and entrepreneurs. She also owns Atlantic United Films that produces and finances true stories made for theatrical release or the silver screen. Spotlight News Magazine is owned by Atlantic Publicity that just opened a new extension to it : PublicityLosAngeles. Adrienne Papp is a member of the International Press Academy.She is the Founder, CEO and President  of Youthful & Ageless ™, Bringing Information to Billions™, An Honorable Cause™  www.LatestAgeless.com. www.OurMediaVenuesAndCompanies.com, Atlantic Publicity Articles, Latest Ageless, Events Photo Collection, Linked In Profile, Movie Data Base  Profile, Twitter, Instagram, Youthful and Ageless Google+, Atlantic Publicity Google+, Atlantic Publisher Google+, Adrienne Papp Google+, Adrienne Papp Personal Google+, Spotlight News Magazine, Atlantic Publicity Productions, Atlantic Altitude, Altitude Pacific, Atlantic Publicity Photography and Filming, About Adrienne Papp   What Others Say  AtlanticPublicitySEO, BrilliantMarketing365, An Honorable Cause, Academic Research, Knighthood Today,    Youthful and Ageless™. She was knighted and became a Dame in 2010. Her official name is Lady Adrienne Papp and Dame Adrienne Papp. Voting Member of The International Press Academy and The Oscars: Academy of Motion Picture Arts and Sciences. She is the Managing Editorial Director of The Beverly Hills Times Magazine, and Hollywood Weekly. She has a Master of Science in Economics majoring Logistics; an MBA Degree; An International Law, Trade and Finance Postgraduate: Marketing and Advertising Postgraduate from NYU and UCLA. Guest Professor at Oxford University; Director and Producer of TV and Airline On Camera Editorials; Adrienne Papp Enterprises