Michael T. Fries, Co-Chair/President/CEO Liberty Global &
Roy Price, Vice President, Head of Amazon Studios Among the Honorees at
The Caucus For Producers, Writers & Directors
                                  34th Annual Caucus Awards Dinner
Thursday, December 1st @ Skirball Cultural Center
Michael T. Fries, Co-Chair/President/CEO Liberty Global and Roy Price, Vice President and Head of Amazon StudiosPhoto Credit: Courtsey of The Caucus
The Caucus for Producers, Writers & Directors will honor Michael T. Fries, Co-Chair, Vice Chairman, President and CEO of Liberty Global with the Executive of the Year Award and Roy Price, Vice President and Head of Amazon Studios with the New Visions Award at the 34th Annual Caucus Awards Dinner that will be held on Thursday, December 1, 2016, 6:30 PM at the Skirball Cultural Center, 2701 N. Sepulveda Blvd, Los Angeles, CA 90049.
Co-chairs Robert Papazian and Tanya Hart, along with Awards Dinner Chair/Executive Producer Chuck Fries, and Co-Producers/Vice Chairs Lee Miller and Vin Di Bona are proud to have Fries and Price as their top awardees.  The Chair's Award will be presented to Producer Stephanie Allain, Homegrown Pictures. Executive Producer/Director/Educator Kevin Bright will receive The Caucus Lifetime Achievement Award and Professor & Founder Fun Little Movies Frank Chindamo will be presented The Caucus Distinguished Service Award.
Mike Fries is Co-Chair, President and Chief Executive Officer of Liberty Global. A 30-year veteran of the cable and media industry, he has spent nearly his entire career building international distribution and programming businesses. Today, Liberty Global is the largest international cable company in the world providing 27 million customers with 57 million video, voice and broadband internet services. Liberty Global has operations in 14 countries and generates over $18 billion of revenue.
Roy Price is Vice President, Head of Amazon Studios.  In his role, he oversees all development and production of original film and television properties for Amazon. Since joining Amazon in 2004, Price worked with the Amazon Instant Video team where he oversaw the launch of Amazon's digital video store, integrations with TV-connected devices and, video streaming with cloud storage.  Prior to joining Amazon.com, Price was a consultant with McKinsey & Co. advising major media clients in the United States and Europe. He was previously the Vice President of Creative Affairs at Walt Disney TV Animation.
"As co-chairs of the Caucus we are, thrilled with the high quality all award honorees for this year's Caucus Awards Dinner. They all exemplify excellence in the business of entertainment despite the constantly changing media landscape.  We are so grateful to have these wonderful individuals to be a part of the Caucus for at least one night". Says The Caucus co-chairs, Robert Papazian and Tanya Hart.
About The Caucus Awards Dinner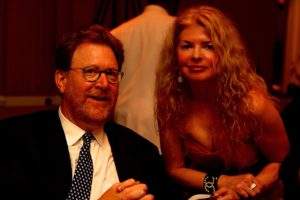 The Caucus' new motto is "Leading the Evolution" and that's what they have been doing for over 40 years.  Each year The Caucus honors outstanding creative television and new media talent at their Annual Awards Dinner. Awards are presented to outstanding individuals and three winners of the Caucus Honors from the list of nominees.  The Caucus Foundation's student Gold Circle Award is presented to two grant recipients for their 2015/16 student films. In promoting the upcoming generation of television and new media content creators, The Caucus Foundation will also present the Television and New Media Award to a university's creative team for an exceptional project.
A significant portion of the proceeds from the dinner will benefit The Caucus Foundation, which has provided grants and awards of $1.5 million to 154 worthy students to complete their film, television or new media projects.
The 2016 Caucus Honors Award Nominees are as follows:
Producers: Kenya Barris, Sam Esmail, Vince Gilligan, Nahnatchka Khan Jake Kasdan & Melvin Mar, Marta Kauffman & Howard J. Morris, Jill Soloway
Writers: David Benioff & D.B. Weiss, Alec Berg, Vince Gilligan, Derek Haas & Michael Brandt, Noah Hawley, Robert & Michelle King
Directors: Susanne Bier, Alan Carter, Thomas Carter, Michael Cuesta, David Hollander, James Widdoes
About The Caucus For Producers, Writers & Directors
Linking the best of Hollywood's and Television's creative content providers (i.e. the top 100 Television producers, writers and program directors of Primetime, Daytime and Children's programming) with the rest of the web world!  For the past 42 years in Network Television (and now in Cable and Satellite Television as well), The Caucus has provided a forum for the best and the brightest creative talent in Hollywood to network together as the 'creative conscience' of the Television industry.  The Caucus, as the leaders of the creative Television community, has always stood for better and more meaningful television.  That means Television Programs produced, written and directed in a working environment that supports the best product that we can create for our audience.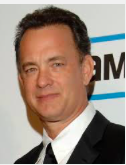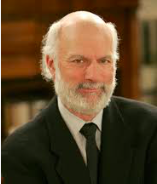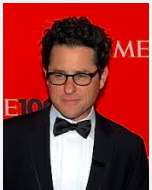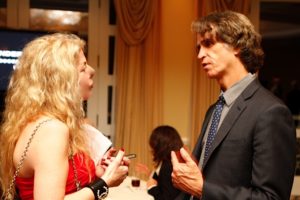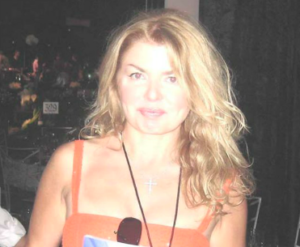 About the Author of This Article:  Adrienne Papp is a recognized journalist, economist and feature writer, who has written for many publications including Savoir; The Westside Today Publications ; such as Beverly Hills 90210; Malibu Beach; Santa Monica Sun; The Beverly Hills Times; Brentwood News; Bel-Air View ; Celebrity Society ; Celeb Staff ; It Magazine;  Chic Today;  LA2DAY;  West Side Today among many others. She is the President and CEO of Los Angeles / New York-based publicity company, Atlantic Publicity and publishing house, Atlantic Publisher. Adrienne writes about world trends, Quantum Physics, entertainment and interviews celebrities, world leaders, inventors, philanthropists and entrepreneurs. She also owns Atlantic United Films that produces and finances true stories made for theatrical release or the silver screen. Spotlight News Magazine is owned by Atlantic Publicity that just opened a new extension to it : PublicityLosAngeles. Adrienne Papp is a member of the International Press Academy.She is the Founder, CEO and President  of Youthful & Ageless ™, Bringing Information to Billions™, An Honorable Cause™  www.LatestAgeless.com. www.OurMediaVenuesAndCompanies.com, Atlantic Publicity Articles, Latest Ageless, Events Photo Collection, Linked In Profile, Movie Data Base  Profile, Twitter, Instagram, Youthful and Ageless Google+, Atlantic Publicity Google+, Atlantic Publisher Google+, Adrienne Papp Google+, Adrienne Papp Personal Google+, Spotlight News Magazine, Atlantic Publicity Productions, Atlantic Altitude, Altitude Pacific, Atlantic Publicity Photography and Filming, About Adrienne Papp   What Others Say  AtlanticPublicitySEO, BrilliantMarketing365, An Honorable Cause, Academic Research, Knighthood Today,    Youthful and Ageless™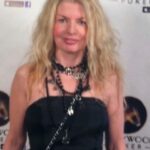 About the Author of This Article:  Adrienne Papp is a recognized journalist, economist and feature writer, who has written for many publications including Savoir; The Westside Today Publications ; such as Beverly Hills 90210; Malibu Beach; Santa Monica Sun; The Beverly Hills Times; Brentwood News; Bel-Air View ; Celebrity Society ; Celeb Staff ; It Magazine;  Chic Today;  LA2DAY;  West Side Today among many others. She is the President and CEO of Los Angeles / New York-based publicity company, Atlantic Publicity and publishing house, Atlantic Publisher. Adrienne writes about world trends, Quantum Physics, entertainment and interviews celebrities, world leaders, inventors, philanthropists and entrepreneurs. She also owns Atlantic United Films that produces and finances true stories made for theatrical release or the silver screen. Spotlight News Magazine is owned by Atlantic Publicity that just opened a new extension to it : PublicityLosAngeles. Adrienne Papp is a member of the International Press Academy.She is the Founder, CEO and President  of Youthful & Ageless ™, Bringing Information to Billions™, An Honorable Cause™  www.LatestAgeless.com. www.OurMediaVenuesAndCompanies.com, Atlantic Publicity Articles, Latest Ageless, Events Photo Collection, Linked In Profile, Movie Data Base  Profile, Twitter, Instagram, Youthful and Ageless Google+, Atlantic Publicity Google+, Atlantic Publisher Google+, Adrienne Papp Google+, Adrienne Papp Personal Google+, Spotlight News Magazine, Atlantic Publicity Productions, Atlantic Altitude, Altitude Pacific, Atlantic Publicity Photography and Filming, About Adrienne Papp   What Others Say  AtlanticPublicitySEO, BrilliantMarketing365, An Honorable Cause, Academic Research, Knighthood Today,    Youthful and Ageless™. She was knighted and became a Dame in 2010. Her official name is Lady Adrienne Papp and Dame Adrienne Papp. Voting Member of The International Press Academy and The Oscars: Academy of Motion Picture Arts and Sciences. She is the Managing Editorial Director of The Beverly Hills Times Magazine, and Hollywood Weekly. She has a Master of Science in Economics majoring Logistics; an MBA Degree; An International Law, Trade and Finance Postgraduate: Marketing and Advertising Postgraduate from NYU and UCLA. Guest Professor at Oxford University; Director and Producer of TV and Airline On Camera Editorials; Adrienne Papp Enterprises