You would think that when it comes of health, beauty and anti-aging and everything that can be said about those subjects has already been said. Every month, dozens of women's (and some men's) magazines feature an endless series of articles, tips and suggestions on preserving one's looks, health and well-being. Those same magazines are packed with alluring ads created by cosmetic companies offering luxurious (and expensive) fountain of youth products designed to relieve women's anxieties about growing old and losing their looks.
So when I heard there was a new book out on the subject, I was a little skeptical. What, if anything, could possibly be added to the mountain of information that was already at hand?
A lot it turns out. The new publication Healthy Beauty, Ageless Beauty by Denie Hiestand, approaches the anti-aging question from a completely unique angle. While most treatises on living a healthy and beautiful life, especially in terms of skin care, are centered on topical creams and lotions, with some diet advice worked in, Hiestand gets down to the molecular level, explaining that everything about being a human being, including health, aging and disease are products of the energy – the correct energy – of the cells that make up our bodies and therefore our lives.
"What we call energy is actually hundreds of trillions of minute particles, fields of impulses of light, electrons, and protons travelling at great speeds through time and space," Hiestand explains early in his book. "Now, everything we hear, touch, smell, eat, apply to our skin, our emotions, feelings, moods, movement, in fact everything we do either brings us in energy or takes energy from us. And if we put enough stress on our cells — lower the energy on enough cells or upset, distort, or block the energy — disease must take place. When everything is right with our bodies we feel ourselves to be healthy human beings full of radiant energy, a condition known as homeostasis."
According to Hiestand, the problem is that many of the products that we consume, in fact most of them, either as food or topically as cosmetics, contain chemicals that disrupt the natural, healthy state of our bodies. Hiestand knows from which he speaks, coming from a 30-year career in the natural health industry, where he has seen the ravaging effects that chemical toxins can have on our bodies, and how they produce things like breast cancer and ultimately death in many of the women clients he has had. It's made him a warrior, a champion of healthier skin care products for women, including his all natural, colostrum based skin care line 'theCream'. "The chemical toxins used in the products made by big pharmaceutical companies are the biggest single cause of disease and death that we westerners, and specifically women, suffer from," Hiestand says during a recent interview.
It's a simple premise, something that it seems someone would have figured out long ago, and the science is infallible. Our skin is an amazingly complex organ, the largest absorptive organ that we have in our body, made up of billions and billions of individual cells – micro bacteria, enzymes and other bodies living in and on our skin tissues – that cover the rest of the organs and muscles that make up the complex physiology of human beings.
"You skin is a farm and a garden and whatever you put on your skin affects it in some way, as the substances can pass directly into your bloodstream," Hiestand explains. "When you put something on your skin it has to be something that is life giving, that gives life to your cells. If you put chemical toxins on your skin they eventually will take life away. That's the message I'm talking about in my book."
At under a hundred pages, Healthy Beauty, Ageless Beauty, with a forward by Dame Adrienne Papp, Hiestand's book is a concise but very informative read. He takes the time to explain the concept of beauty and attractiveness in human beings, the quest that women have in their desire to be attractive, something that goes back to the beginning of time. "When we strip away all our outer levels of consciousness, belief structures, and social patterning, that need to feel beautiful is completely related to finding a mate and breeding," Hiestand explains. "The core of our wanting to feel beautiful is all to do with sex. And it has to be. That is the base genetic code that drives all living creatures." It's that desire to be attractive that has fueled the multi-trillion dollar cosmetic industry and the control that big pharmaceutical companies have in manipulating that desire to enormous profits.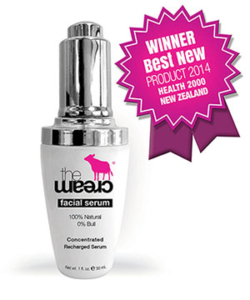 There are other conditions, too, that can accelerate the aging process and cause disease, things that disrupt the healthy electrical processes or cause blockages of our cellular activity, including emotional well-being. "One of the biggest causes (other than chemical toxicity) of that energy blockage is emotional: our stress; our feeling unloved; our unhappiness with ourselves, our job, our partner, our relationship, or whatever," Hiestand says. "Clean up the emotional energy, and the entire electrical system hums. When you are happy, you glow; your skin reflects that inner joy and contentment. Your body's energy system charges up and every cell works better. Even your hormones are better balanced. I have always said to all my women clients: A healthy cell is a beautiful cell. Thus a healthy, fully-charged skin cell looks and feels beautiful."
There are other recommendations in the book for living a happy, healthy life, like Hiestand's advice on diet and the avoidance of carbs for better digestion and complexion. "If you keep to protein and veggies without the carbs, then the farm that is your stomach, will work way better, and you will have way more energy, and your skin will also look much more beautiful," he advises.
Overall, the book is a comprehensive treatise on avoiding toxic products and living a healthy life and maximizing your personal beauty. We won't go into the insidious ways that big pharma controls our thinking about the kinds of expensive and ineffective products that are promoted to make us feel younger, but it's something you should be aware of. Denie Hiestand, with this informative new book and his all natural colostrum-based product line 'theCream' has made things simple and understandable if you want to avoid disease and look healthier and more beautiful.
"My hope is that the book will become popular and people will spread the word and refuse to put toxic chemicals on their skin," he explains. "For the first time in the industry we now have a product line called 'theCream' that has a range of healthy, healing compounds to give life back to the skin, the natural compounds in nature's own colostrum. We, as a people have to take our power back, to raise the consciousness of what we are doing to our bodies, because I'm talking about a scientific, fact-based truth."
Healthy Beauty, Ageless Beauty is available in Kindle and print versions at:YouthfulandAgeless.com, or if you remember the title and the name of the author or the name of the product: www.thecream.com and Amazon.com, if you type in the correct words.
"According to UCLA this book talks to woman like Adrienne Papp of Youthful and Ageless. And indeed it does. "Dame Adrienne Papp seems to look and have better skin as she ages. You are the epitome of 'Healthy Beauty, Ageless Beauty". And that this book speaks to that effect and how that is possible. And I am a passionate user of 'theCream'. Read this book for your own health and beauty. Women of all ages and their families will benefit from this amazing little book." Denie Hiestand
About the Author of This Article:  Adrienne Papp is a recognized journalist, economist and feature writer, who has written for many publications including Savoir; The Westside Today Publications ; such as Beverly Hills 90210; Malibu Beach; Santa Monica Sun; The Beverly Hills Times; Brentwood News; Bel-Air View ; Celebrity Society ; Celeb Staff ; It Magazine;  Chic Today;  LA2DAY;  West Side Today among many others. She is the President and CEO of Los Angeles / New York-based publicity company, Atlantic Publicity and publishing house, Atlantic Publisher. Adrienne writes about world trends, Quantum Physics, entertainment and interviews celebrities, world leaders, inventors, philanthropists and entrepreneurs. She also owns Atlantic United Films that produces and finances true stories made for theatrical release or the silver screen. Spotlight News Magazine is owned by Atlantic Publicity that just opened a new extension to it : PublicityLosAngeles. Adrienne Papp is a member of the International Press Academy.She is the Founder, CEO and President  of Youthful & Ageless ™, Bringing Information to Billions™, An Honorable Cause™  www.LatestAgeless.com. www.OurMediaVenuesAndCompanies.com, Atlantic Publicity Articles, Latest Ageless, Events Photo Collection, Linked In Profile, Movie Data Base  Profile, Twitter, Instagram, Youthful and Ageless Google+, Atlantic Publicity Google+, Atlantic Publisher Google+, Adrienne Papp Google+, Adrienne Papp Personal Google+, Spotlight News Magazine, Atlantic Publicity Productions, Atlantic Altitude, Altitude Pacific, Atlantic Publicity Photography and Filming, About Adrienne Papp   What Others Say  AtlanticPublicitySEO, BrilliantMarketing365, An Honorable Cause, Academic Research, Knighthood Today,  What Others Say About Youthful and Ageless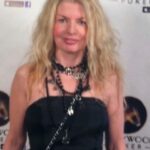 About the Author of This Article:  Adrienne Papp is a recognized journalist, economist and feature writer, who has written for many publications including Savoir; The Westside Today Publications ; such as Beverly Hills 90210; Malibu Beach; Santa Monica Sun; The Beverly Hills Times; Brentwood News; Bel-Air View ; Celebrity Society ; Celeb Staff ; It Magazine;  Chic Today;  LA2DAY;  West Side Today among many others. She is the President and CEO of Los Angeles / New York-based publicity company, Atlantic Publicity and publishing house, Atlantic Publisher. Adrienne writes about world trends, Quantum Physics, entertainment and interviews celebrities, world leaders, inventors, philanthropists and entrepreneurs. She also owns Atlantic United Films that produces and finances true stories made for theatrical release or the silver screen. Spotlight News Magazine is owned by Atlantic Publicity that just opened a new extension to it : PublicityLosAngeles. Adrienne Papp is a member of the International Press Academy.She is the Founder, CEO and President  of Youthful & Ageless ™, Bringing Information to Billions™, An Honorable Cause™  www.LatestAgeless.com. www.OurMediaVenuesAndCompanies.com, Atlantic Publicity Articles, Latest Ageless, Events Photo Collection, Linked In Profile, Movie Data Base  Profile, Twitter, Instagram, Youthful and Ageless Google+, Atlantic Publicity Google+, Atlantic Publisher Google+, Adrienne Papp Google+, Adrienne Papp Personal Google+, Spotlight News Magazine, Atlantic Publicity Productions, Atlantic Altitude, Altitude Pacific, Atlantic Publicity Photography and Filming, About Adrienne Papp   What Others Say  AtlanticPublicitySEO, BrilliantMarketing365, An Honorable Cause, Academic Research, Knighthood Today,    Youthful and Ageless™. She was knighted and became a Dame in 2010. Her official name is Lady Adrienne Papp and Dame Adrienne Papp. Voting Member of The International Press Academy and The Oscars: Academy of Motion Picture Arts and Sciences. She is the Managing Editorial Director of The Beverly Hills Times Magazine, and Hollywood Weekly. She has a Master of Science in Economics majoring Logistics; an MBA Degree; An International Law, Trade and Finance Postgraduate: Marketing and Advertising Postgraduate from NYU and UCLA. Guest Professor at Oxford University; Director and Producer of TV and Airline On Camera Editorials; Adrienne Papp Enterprises