Posted By Adrienne Papp 
The man who will preside over the fate of the Un Certain Regard Jury is not only a film lover but a brilliant actor, entirely devoted to his art. Eight years ago, along with Tim Burton, Benicio del Toro and his fellow members of the Jury selected Thai director Apichatpong Weerasethakul's Uncle Boonmee (The One Who Can Recall His Past Lives) as the winner of the Palme d'or.
Born in Puerto Rico, raised in Pennsylvania, he is an artist who knows no boundaries. He is a great admirer of Jean Vigo and Charlie Chaplin and would have loved to have met Bela Lugosi, Lon Chaney, Toshiro Mifune or Humphrey Bogart. When he was 20 years old, he discovered The 400 Blows   and the infinite universe of Fellini, Eisenstein, Bergman, Eustache, Kurosawa… The Naked Island   of Kaneto Shindô became his go-to film.
Everybody Knows (Todos Lo Saben), by Asghar Farhadi to open the Competition of the 71st Festival de Cannes
This year's forthcoming Festival de Cannes will open with a screening of Asghar Farhadi's new film Everybody Knows (Todos Lo Saben) in Competition at the Grand Théâtre Lumière in the Palais des Festivals on Tuesday 8 May.
Asghar Farhadi's 8th feature film, shot entirely in Spanish on the Iberian Peninsula, charts the story of Laura, who lives with her husband and children in Buenos Aires. When they return together to her native village in Spain for a family celebration, an unexpected event changes the course of their lives. The family, its ties and the moral choices imposed on them lie, as in every one of Farhadi's scripts, at the heart of the plot.
The last time the Opening Film was neither in English nor in French was for Pedro Almodóvar's Bad Education in 2004.
This psychological thriller stars Penélope Cruz and Javier Bardem from Spain and Ricardo Darín from Argentina. As usual, Asghar Farhadi also surrounds himself with a first-class team: José Luis Alcaine on photography (a regular collaborator of Pedro Almodóvar, Carlos Saura and Bigas Luna), the costume designer Sonia Grande (Midnight in Paris by  Woody Allen, The Others by Alejandro Amenábar), and Iranian editor Hayedeh Safiyari, continuing a long and fruitful collaboration with the director after working together on four of his feature films, including his two Oscar-winning films.
Over the past decade, Asghar Farhadi has quickly established himself as one of Iran's most influential and internationally recognised filmmakers, both for his tense and carefully crafted scripts and for the virtuosity of his realism in directing. At the Berlinale, A Separation (2011) garnered the Golden Bear, as well as the Golden Globe, César and Oscar for Best Foreign Film. Farhadi then entered the Official Selection at Cannes with The Past (2013, Best Actress for Bérénice Bejo) and The Salesman (2016, Best Screenplay and Best Actor for Shahab Hosseini), which also won an Oscar for Best Foreign Film.
About  Adrienne Papp: She is a recognized journalist, economist and feature writer, who has written for many publications including Savoir; The Westside Today Publications ; such as Beverly Hills 90210; Malibu Beach; Santa Monica Sun; The Beverly Hills Times; Brentwood News; Bel-Air View ; Celebrity Society ; Celeb Staff ; It Magazine;  Chic Today;  LA2DAY;  West Side Today among many others. She is the President and CEO of Los Angeles / New York-based publicity company, Atlantic Publicity and publishing house, Atlantic Publisher. Adrienne writes about world trends, Quantum Physics, entertainment and interviews celebrities, world leaders, inventors, philanthropists and entrepreneurs. She also owns Atlantic United Films that produces and finances true stories made for theatrical release or the silver screen. Spotlight News Magazine is owned by Atlantic Publicity that just opened a new extension to it : PublicityLosAngeles. Adrienne Papp is a member of the International Press Academy.She is the Founder, CEO and President  of Youthful & Ageless ™, Bringing Information to Billions™, An Honorable Cause™  www.LatestAgeless.com. www.OurMediaVenuesAndCompanies.com, Atlantic Publicity Articles, Latest Ageless, Events Photo Collection, Linked In Profile, Movie Data Base  Profile, Twitter, Instagram, Youthful and Ageless Google+, Atlantic Publicity Google+, Atlantic Publisher Google+, Adrienne Papp Google+, Adrienne Papp Personal Google+, Spotlight News Magazine, Atlantic Publicity Productions, Atlantic Altitude, Altitude Pacific, Atlantic Publicity Photography and Filming, About Adrienne Papp   What Others Say  AtlanticPublicitySEO, BrilliantMarketing365, An Honorable Cause, Academic Research, Knighthood Today,    Youthful and Ageless™. She was knighted and became a Dame in 2010. Her official name is Lady Adrienne Papp and Dame Adrienne Papp. Voting Member of The International Press Academy and The Oscars: Academy of Motion Picture Arts and Sciences. She is the Managing Editorial Director of The Beverly Hills Times Magazine, and Hollywood Weekly. She has a Master of Science in Economics majoring Logistics; an MBA Degree; An International Law, Trade and Finance Postgraduate: Marketing and Advertising Postgraduate from NYU and UCLA. Guest Professor at Oxford University; Director and Producer of TV and Airline On Camera Editorials; Adrienne Papp Enterprises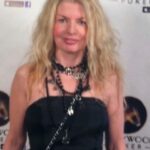 About the Author of This Article:  Adrienne Papp is a recognized journalist, economist and feature writer, who has written for many publications including Savoir; The Westside Today Publications ; such as Beverly Hills 90210; Malibu Beach; Santa Monica Sun; The Beverly Hills Times; Brentwood News; Bel-Air View ; Celebrity Society ; Celeb Staff ; It Magazine;  Chic Today;  LA2DAY;  West Side Today among many others. She is the President and CEO of Los Angeles / New York-based publicity company, Atlantic Publicity and publishing house, Atlantic Publisher. Adrienne writes about world trends, Quantum Physics, entertainment and interviews celebrities, world leaders, inventors, philanthropists and entrepreneurs. She also owns Atlantic United Films that produces and finances true stories made for theatrical release or the silver screen. Spotlight News Magazine is owned by Atlantic Publicity that just opened a new extension to it : PublicityLosAngeles. Adrienne Papp is a member of the International Press Academy.She is the Founder, CEO and President  of Youthful & Ageless ™, Bringing Information to Billions™, An Honorable Cause™  www.LatestAgeless.com. www.OurMediaVenuesAndCompanies.com, Atlantic Publicity Articles, Latest Ageless, Events Photo Collection, Linked In Profile, Movie Data Base  Profile, Twitter, Instagram, Youthful and Ageless Google+, Atlantic Publicity Google+, Atlantic Publisher Google+, Adrienne Papp Google+, Adrienne Papp Personal Google+, Spotlight News Magazine, Atlantic Publicity Productions, Atlantic Altitude, Altitude Pacific, Atlantic Publicity Photography and Filming, About Adrienne Papp   What Others Say  AtlanticPublicitySEO, BrilliantMarketing365, An Honorable Cause, Academic Research, Knighthood Today,    Youthful and Ageless™. She was knighted and became a Dame in 2010. Her official name is Lady Adrienne Papp and Dame Adrienne Papp. Voting Member of The International Press Academy and The Oscars: Academy of Motion Picture Arts and Sciences. She is the Managing Editorial Director of The Beverly Hills Times Magazine, and Hollywood Weekly. She has a Master of Science in Economics majoring Logistics; an MBA Degree; An International Law, Trade and Finance Postgraduate: Marketing and Advertising Postgraduate from NYU and UCLA. Guest Professor at Oxford University; Director and Producer of TV and Airline On Camera Editorials; Adrienne Papp Enterprises