By Guest Writer
Last year, the state of New Jersey welcomed back online gaming after the infamous Black Friday incident of 2011 in which authorities ordered all online poker operators to cease their operations in the United States. After months of screening potential power players in the state and testing out how players will respond to this renewed sensation, the online gaming industry in the country is now in full swing.
After seeing how lucrative the online gaming is for Nevada and Delaware—two of the states that allowed online gaming after the Black Friday incident—the state of New Jersey immediately jumped the bandwagon and made sure that they can get a cut from a large portion of players who want online poker, casino, and bingo back in the United States.
Probably one reason why New Jersey turned to online gaming and followed the footsteps of its neighbors is because of the dwindling influence of Atlantic City to the gaming industry, which translates to millions of revenue lost from players turning away from the city. And true enough, the influx of online gaming to the state defibrillated the state's dying gaming revenue, with the state's gaming revenue increasing from $224 million last year as opposed to $176 million in 2012.
One of the first companies to bring back online gaming to the US, bwin.party Digital Entertainment,  brought more than online poker, casino, and betting to the country. By forging a partnership with Win, a social media company backed by Bwin Party, the company is now bent on conquering even the social media platform, by launching a Facebook version of  Cheekybingo the gaming company's popular bingo game in the US. Aside from the Facebook app, versions for the iOS and Android were also released.
According to Win CEO, Barak Rabinowitz, American bingo fans are in for a treat with the brand well-loved in the UK crossing the Atlantic.
"We are passionate about bringing the most fun to our players. Cheeky Bingo is a great example of our mission and we are incredibly proud to introduce the game to American audiences today," said Rabinowitz.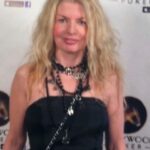 About the Author of This Article:  Adrienne Papp is a recognized journalist, economist and feature writer, who has written for many publications including Savoir; The Westside Today Publications ; such as Beverly Hills 90210; Malibu Beach; Santa Monica Sun; The Beverly Hills Times; Brentwood News; Bel-Air View ; Celebrity Society ; Celeb Staff ; It Magazine;  Chic Today;  LA2DAY;  West Side Today among many others. She is the President and CEO of Los Angeles / New York-based publicity company, Atlantic Publicity and publishing house, Atlantic Publisher. Adrienne writes about world trends, Quantum Physics, entertainment and interviews celebrities, world leaders, inventors, philanthropists and entrepreneurs. She also owns Atlantic United Films that produces and finances true stories made for theatrical release or the silver screen. Spotlight News Magazine is owned by Atlantic Publicity that just opened a new extension to it : PublicityLosAngeles. Adrienne Papp is a member of the International Press Academy.She is the Founder, CEO and President  of Youthful & Ageless ™, Bringing Information to Billions™, An Honorable Cause™  www.LatestAgeless.com. www.OurMediaVenuesAndCompanies.com, Atlantic Publicity Articles, Latest Ageless, Events Photo Collection, Linked In Profile, Movie Data Base  Profile, Twitter, Instagram, Youthful and Ageless Google+, Atlantic Publicity Google+, Atlantic Publisher Google+, Adrienne Papp Google+, Adrienne Papp Personal Google+, Spotlight News Magazine, Atlantic Publicity Productions, Atlantic Altitude, Altitude Pacific, Atlantic Publicity Photography and Filming, About Adrienne Papp   What Others Say  AtlanticPublicitySEO, BrilliantMarketing365, An Honorable Cause, Academic Research, Knighthood Today,    Youthful and Ageless™. She was knighted and became a Dame in 2010. Her official name is Lady Adrienne Papp and Dame Adrienne Papp. Voting Member of The International Press Academy and The Oscars: Academy of Motion Picture Arts and Sciences. She is the Managing Editorial Director of The Beverly Hills Times Magazine, and Hollywood Weekly. She has a Master of Science in Economics majoring Logistics; an MBA Degree; An International Law, Trade and Finance Postgraduate: Marketing and Advertising Postgraduate from NYU and UCLA. Guest Professor at Oxford University; Director and Producer of TV and Airline On Camera Editorials; Adrienne Papp Enterprises