By Adrienne Papp
Beyoncé's stunning new body and erotic opening number, Paul McCartney and Dave Grohl, Pop maven Katy Perry bursting into fire with her performance of "Darkhorse," with Juicy J., mass gay marriage, Pink suspended in air, Pharrell's hat, R&B singer Robin Thicke and Chicago  performing a medley of "Does Anybody Really Know What Time It Is?"/"Beginnings"/"Saturday in the Park"/"Blurred Lines" and Madonna capping the show. The 56th Grammy Awards telecast on CBS Sunday evening gave viewers plenty of unforgettable moments and images, and even some questions.
One of the questions on a lot of people's minds, after Daft Punk's multiple wins on Sunday, where the robotic-costumed French electronica duo won the top Grammys for album and record of the year, was who was that guy accepting the prestigious awards for the French duo with a speech about his struggles with drinking?
If you're relatively new to the world of pop music then you probably couldn't have known the answer is Paul Williams.  An award winning songwriter and music industry veteran, who happened to befriend Atlantic's own Adrienne Papp during the award ceremonies, Williams is a songwriting dynamo who'd already won two Grammys prior to Sunday's ceremony.  "Back when I was drinking, I used to imagine things that weren't there that were frightening," Williams said after taking the stage with Daft Punk's Thomas Bangalter and Guy-Manuel de Homem-Christo. "Then I got sober and two robots called me and asked me to make an album." Last year Williams worked as a vocalist and songwriter on Daft Punk's "Random Access Memories," providing the vocals on the out-of-this world ballad "Touch" and contributing the lyrics to the song "Beyond."
The French duo were probably interested in Williams for his reputation as a legendary tunesmith, someone who had crafted timeless melodies that became big hits for the Carpenters, who recorded his songs "Rainy Days and Mondays" and "We've Only Just Begun," a wedding standard even today, and Barbra Streisand, with whom he wrote "Evergreen."
The theme song from Streisand's movie with Kris Kristofferson "A Star Is Born," "Evergreen" went to number one on Billboard's charts in 1977, and the following year it earned Williams his first Grammy for Song of the Year, not to mention an Academy Award and a Golden Globe for best song as well.  Williams also was awarded a Grammy in 1980 for his contributions to the soundtrack of "The Muppet Movie," for best children's recording.
Paul Williams' long and illustrious career has included solo albums, movie stints and he is currently president of the songwriter's trade group ASCAP. In 2006 he collaborated with the New York disco-pop outfit Scissor Sisters on their album "Ta-Dah," the kind of project that served as a good introduction to his work with Daft Punk, where he proved that he still has plenty of musical chops left.
For the Grammys in general, it proved to be another eclectic show, opening with Beyoncé's steamy performance with husband  Jay Z on "Drunk in Love," and continuing with a blend of young and old, hip hop and country, classic and offbeat, Carole King dueting with Sara Bareilles, all a way of celebrating the vast musical canvas that is the record industry in 2013. LL Cool J introduced himself as host and talked about music's power to unite people across the world. "Make some beautiful noise," he said, before moving on to the evening's first award.
As mentioned, Daft Punk took most of the top honors for record of the year with "Get Lucky," (with Pharrell Williams and Nile Rodgers), and album of the year for "Random Access Memories." They also took the awards for best pop duo/group performance and dance/electronica album.
Other winners in the top categories include New Zealand singer-songwriter Lorde who performed delivers her chart-topping single "Royals," which went on to win for record of the year.
Macklemore & Ryan Lewis, in addition winning for best new artist, in somewhat of a surprise, were also the top winners in the pre-telecast ceremony, nabbing the awards for best rap performance, rap song and rap album. Other early winners were Imagine Dragons for rock performance and Black Sabbath for metal performance.
Other winners:
Best new artist: Macklemore & Ryan Lewis
Best music film: "Live Kisses," Paul McCartney
Best music video: "Suit and Tie," Justin Timberlake featuring Jay Z
Producer of the year, non-classical: Pharrell Williams
Best R&B album: "Girl on Fire," Alicia Keys
Best rap performance: "Thrift Shop," Macklemore and Ryan Lewis featuring Wanz
Best rap song: "Thrift Shop" Ben Haggerty & Ryan Lewis
Best rap album: "The Heist," Macklemore and Ryan Lewis
Best rock album: "Celebration Day," Led Zeppelin
Best alternative music album: "Modern Vampires of the City," Vampire Weekend
Best country solo performance: "Wagon Wheel," Darius Rucker
Best country duo/group performance: "From This Valley," The Civil Wars
Best country song: "Merry Go 'Round," Shane McAnally, Kacey Musgraves and Josh Osborne
Best American roots song: "Love Has Come For You," Edie Brickell and Steve Martin
Best Americana album: "Old Yellow Moon," Emmylou Harris and Rodney Crowell
Best bluegrass album: "The Streets Of Baltimore," Del McCoury Band
Best blues album: "Get Up!," Ben Harper with Charlie Musselwhite
Best folk album: "My Favorite Picture Of You," Guy Clark
Best regional roots music album: "Dockside Sessions," Terrance Simien and the Zydeco Experience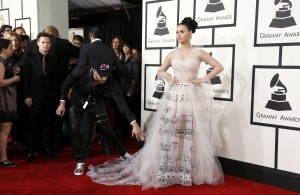 About the Author of This Article: Dame Adrienne Papp is a recognized journalist, economist and feature writer who has written for many publications including Savoir, Beverly Hills 90210, Malibu Beach, Santa Monica Sun, The Beverly Hills Times, Brentwood News, Bel-Air View,Celebrity Society,Celeb Staff, It Magazine, Chic Today, LA2DAY, West Side Todayamong many others. She is the President and CEO of Los Angeles / New York-based publicity company, Atlantic Publicity and publishing house, Atlantic Publisher. Adrienne writes about world trends, Quantum Physics, entertainment and interviews celebrities, world leaders, inventors, philanthropists and entrepreneurs. She also owns Atlantic United Films that produces and finances true stories made for theatrical release or the silver screen. Spotlight News Magazine is owned by Atlantic United, Inc. Dame Adrienne Papp is a member of the International Press Academy.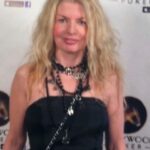 About the Author of This Article:  Adrienne Papp is a recognized journalist, economist and feature writer, who has written for many publications including Savoir; The Westside Today Publications ; such as Beverly Hills 90210; Malibu Beach; Santa Monica Sun; The Beverly Hills Times; Brentwood News; Bel-Air View ; Celebrity Society ; Celeb Staff ; It Magazine;  Chic Today;  LA2DAY;  West Side Today among many others. She is the President and CEO of Los Angeles / New York-based publicity company, Atlantic Publicity and publishing house, Atlantic Publisher. Adrienne writes about world trends, Quantum Physics, entertainment and interviews celebrities, world leaders, inventors, philanthropists and entrepreneurs. She also owns Atlantic United Films that produces and finances true stories made for theatrical release or the silver screen. Spotlight News Magazine is owned by Atlantic Publicity that just opened a new extension to it : PublicityLosAngeles. Adrienne Papp is a member of the International Press Academy.She is the Founder, CEO and President  of Youthful & Ageless ™, Bringing Information to Billions™, An Honorable Cause™  www.LatestAgeless.com. www.OurMediaVenuesAndCompanies.com, Atlantic Publicity Articles, Latest Ageless, Events Photo Collection, Linked In Profile, Movie Data Base  Profile, Twitter, Instagram, Youthful and Ageless Google+, Atlantic Publicity Google+, Atlantic Publisher Google+, Adrienne Papp Google+, Adrienne Papp Personal Google+, Spotlight News Magazine, Atlantic Publicity Productions, Atlantic Altitude, Altitude Pacific, Atlantic Publicity Photography and Filming, About Adrienne Papp   What Others Say  AtlanticPublicitySEO, BrilliantMarketing365, An Honorable Cause, Academic Research, Knighthood Today,    Youthful and Ageless™. She was knighted and became a Dame in 2010. Her official name is Lady Adrienne Papp and Dame Adrienne Papp. Voting Member of The International Press Academy and The Oscars: Academy of Motion Picture Arts and Sciences. She is the Managing Editorial Director of The Beverly Hills Times Magazine, and Hollywood Weekly. She has a Master of Science in Economics majoring Logistics; an MBA Degree; An International Law, Trade and Finance Postgraduate: Marketing and Advertising Postgraduate from NYU and UCLA. Guest Professor at Oxford University; Director and Producer of TV and Airline On Camera Editorials; Adrienne Papp Enterprises