Celebrate 70 Years of Courage with AWM by Sharing Your Voice
The Alliance for Women in Media (AWM) is celebrating its 70th anniversary with the official launch of a VOICES OF COURAGE digital tapestry, a commemorative logo and a social media campaign, using #VoicesOfCourage and #70YearsOfCourage. Since its inception in 1951, AWM has been committed to inspiring, educating, celebrating accomplishments and expanding networks of women across all segments of media.
AWM is the aggregation of all women's voices in media, and we know that every voice is not only different, but rich in its individual context. In order to share these narratives in an even more personal and meaningful way, we have developed a new website, which has appropriately been titled, "Voices." We invite you to join the celebration by contributing to the tapestry. To view th tapestry and add the individual who inspires you, visit celebrateawm.org.e VOICES OF COURAGE
If you are interested in supporting the next 70 years of AWM or sponsoring a square on the tapestry, visit allwomeninmedia.org/foundation/make-a-donation/.
Women on the Move
Olivia Wingate Launches Wingate Media, Unveils Film & TV Development Slate
Deadline
Former Avalon manager Olivia Wingate has launched the solo production company Wingate Media, bringing all her projects and team with her, we hear. The company will be headquartered in New York, focused on developing, incubating and producing premium and cutting-edge projects aimed toward a worldwide audience, and committed to prioritizing unique and underrepresented artists and perspectives. Read More
Queen Latifah Inks First-Look Podcast Deal With Audible
Forbes
Legendary rapper/actress/producer Queen Latifah and her business partner Shakim Compere's Flavor Unit are partnering with Audible to produce a series of exclusive podcasts, Variety reports. In the multi-project first-look development deal, one of the upcoming projects under the deal is Queen Latifah's "Unity in the Community." The project is a seven-part limited series in which "she goes in search of good news and delivers it, focusing on community activists who are the glue that keeps their neighborhoods together." Read More
WarnerMedia Names May-Yi Lee Head of Unscripted Originals in Asia
The Hollywood Reporter
WarnerMedia is staffing up as the streaming wars heat up in Asia. Regional industry veteran May-Yi Lee has joined the company as lead of development and production for unscripted originals. Based in Taiwan and active in the industry for more than 20 years, Lee joins from National Geographic, where she has worked on a variety of shows based in Southeast Asia, Japan and China. Read More
Media Industry News
WNBA Stars Talk Making Women Athletes More Visible in the Media
Variety
Over the last season, the WNBA has seen a substantial increase in ratings, engagements on social media and merchandise sales. Giving her perspective on this growth, Sue Bird from the Seattle Storm said it feels like "the country has finally caught up." "It seems like we've been having to fight for certain things from a social justice standpoint," Bird said, touching upon the diverse group of talent visible in the WNBACity National Bank Supports EIF's Disaster Relief Program With $100,000 Sponsorship. Read More
Malcolm X Series in the Works From Activist Daughter Ilyasah Shabazz
ET Online
Malcolm X's daughter, Ilyasah Shabazz, is bringing her father's story to the small screen. The series is currently in development and will be adapted from the novels X: A Novel and The Awakening of Malcolm X — both of which were co-written by Shabazz alongside Kekla Magoon and Tiffany D. Jackson, respectively. Variety broke the news, revealing that Sony Pictures Television's TriStar will release the series with Shabazz executive producing. Read More
'Hey Alexa' Becomes Two-Way Connection Between Radio And Its Listeners.
Inside Radio
Radio has only begun to explore the interactivity potential of smart speakers but the next big step is about to roll out in four test markets as iHeartMedia beta-launches a new song request feature for its Alexa skill. The company teamed up with Amazon to use advanced updates to Alexa's voice artificial intelligence to build the first-to-market feature for a radio streaming service. Read More
Association News
AWM Celebrates 70 Years by Welcoming Julie Talbott and Angela Yee to the Gracie Interview Series – Virtual Gatherings
The Alliance for Women in Media is celebrating its monumental 70th anniversary, and in celebration of paving the way for the next generation of women in media, we are continuing the Gracie Interview Series – Virtual Gatherings. The next installment of the series will include a conversation with special guests Julie Talbott, president of Premiere Networks, and moderator Angela Yee, co-host of "The Breakfast Club" and host of "Angela Yee's Lip Service", on Thursday, July 29, 2021. You won't want to miss this compelling conversation! Learn more and register today at the link below.
Learn More
Career Center
Find out more about the AWM Career Center.
Employers, click here to post a job. AWM members receive discounts off job posting fees.
Take advantage of our Career Center! This premier online resource allows staffing agents in the media industry to post job openings and receive resumes from candidates, while allowing job seekers to view job postings and upload resumes. We want to help you get the word out to the most qualified candidates. Post today!
Orange County Reporter, KABC-TV
ABC7 Los Angeles
View Posting
Social Media Associate – 21076
WWF Washington, DC
View Posting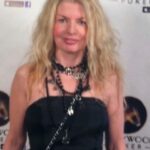 About the Author of This Article:  Adrienne Papp is a recognized journalist, economist and feature writer, who has written for many publications including Savoir; The Westside Today Publications ; such as Beverly Hills 90210; Malibu Beach; Santa Monica Sun; The Beverly Hills Times; Brentwood News; Bel-Air View ; Celebrity Society ; Celeb Staff ; It Magazine;  Chic Today;  LA2DAY;  West Side Today among many others. She is the President and CEO of Los Angeles / New York-based publicity company, Atlantic Publicity and publishing house, Atlantic Publisher. Adrienne writes about world trends, Quantum Physics, entertainment and interviews celebrities, world leaders, inventors, philanthropists and entrepreneurs. She also owns Atlantic United Films that produces and finances true stories made for theatrical release or the silver screen. Spotlight News Magazine is owned by Atlantic Publicity that just opened a new extension to it : PublicityLosAngeles. Adrienne Papp is a member of the International Press Academy.She is the Founder, CEO and President  of Youthful & Ageless ™, Bringing Information to Billions™, An Honorable Cause™  www.LatestAgeless.com. www.OurMediaVenuesAndCompanies.com, Atlantic Publicity Articles, Latest Ageless, Events Photo Collection, Linked In Profile, Movie Data Base  Profile, Twitter, Instagram, Youthful and Ageless Google+, Atlantic Publicity Google+, Atlantic Publisher Google+, Adrienne Papp Google+, Adrienne Papp Personal Google+, Spotlight News Magazine, Atlantic Publicity Productions, Atlantic Altitude, Altitude Pacific, Atlantic Publicity Photography and Filming, About Adrienne Papp   What Others Say  AtlanticPublicitySEO, BrilliantMarketing365, An Honorable Cause, Academic Research, Knighthood Today,    Youthful and Ageless™. She was knighted and became a Dame in 2010. Her official name is Lady Adrienne Papp and Dame Adrienne Papp. Voting Member of The International Press Academy and The Oscars: Academy of Motion Picture Arts and Sciences. She is the Managing Editorial Director of The Beverly Hills Times Magazine, and Hollywood Weekly. She has a Master of Science in Economics majoring Logistics; an MBA Degree; An International Law, Trade and Finance Postgraduate: Marketing and Advertising Postgraduate from NYU and UCLA. Guest Professor at Oxford University; Director and Producer of TV and Airline On Camera Editorials; Adrienne Papp Enterprises