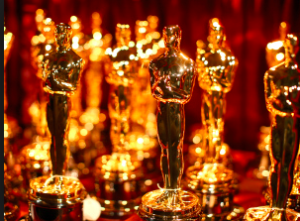 Celebrating the Oscars with Academy Award Nominees,

By Adrienne Papp 
Oscar Nominees In Person & On the Screen
February 21 – 27, 2016
Egyptian Theatre
Oscar Week at the Egyptian Theatre
 Oscar hype reaches a fever pitch this week as we close in on the 88th Academy Awards presentation on February 28. Who will be honored for the year's greatest achievements in filmmaking? If you aren't up to speed on the most talked-about contenders, or if you're already Oscar-savvy and want a terrific refresher course before the big day, this is your chance.
Kicking off the countdown to Oscar Sunday on Sunday, February 21, is 89.3 KPCC's "FilmWeek" Oscar Preview, recorded in front of YOU, the live audience. Join host Larry Mantle and the KPCC Film Critics when they discuss their picks and pans! This event is down to the last few tickets so advance tickets are recommended. Get the details!
Come by the Egyptian Theatre on February 26 & 27 to see the Oscar-Nominated Shorts in all categories, including documentary, live-action and animation from 2015, as well as a few bonus shorts. Nominees are from Russia, Chile, England, Vietnam, Pakistan, Liberia and more! Please note that the documentaries will be shown in our smaller theatre twice, once at 7 PM and once at 10 PM.
Distributed by Shorts International and Magnolia Pictures.
Meet the Oscar Nominated Film Editors, Art Directors
and Set Decorators!
The American Cinema Editors (ACE) and the Art Directors Guild and Set Decorators Society of America are back with their Academy Award Nominee panel discussions on Saturday, February 27.
The nominees discuss the films they are nominated for this year, as well as their earlier careers and take questions from the audience. These in-depth discussions are moderated by members of the guilds. Don't miss this great opportunity to go behind-the-scenes with these masters of their craft!
The Oscar-Nominated Editors with speak at a 10:30 AM panel discussion entitled: "Invisible Art, Visible Artists", presented by the American Cinema Editors, and the Art Directors Guild and Set Decorators Society of America presents "The Art of Production Design" at 3:00 PM.
The nominees for editing are:
MAD MAX: FURY ROAD 
Margaret Sixel
SPOTLIGHT
Tom McArdle
STAR WARS: THE FORCE AWAKENS
Maryann Brandon and Mary Jo Markey
THE BIG SHORT
Hank Corwin
THE REVENANT
Stephen Mirrione
The nominees for production design are:
BRIDGE OF SPIES
Production Design: Adam Stockhausen
Set Decoration: Rena DeAngelo and Bernhard Henrich
MAD MAX: FURY ROAD
Production Design: Colin Gibson
Set Decoration: Lisa Thompson
THE DANISH GIRL
Production Design: Eve Stewart
Set Decoration: Michael Standish
THE MARTIAN
Production Design: Arthur Ma
Set Decoration: Celia Bobak
THE REVENANT
Production Design: Jack Fisk
Set Decoration: Hamish Purd
These popular events are free to the public with RSVP. They DO reach capacity. Click on each event to see details about how to RSVP on our website, or go directly to Eventbrite. Guild members and American Cinematheque members will get priority entrance. Members of the public are first come, first served. You must be in line at 9:30am when doors open for the 10:30am event (Editors). For the Production Design event, the doors open at 2:00pm.
February 21 – 27, 2016
Coming Soon: Alan Rickman Tribute, The Films of Terrence Malick, Julie Delpy in person, TO KILL A MOCKINGBIRD, George Clayton Johnson Tribute
About the Author of This Article:  Adrienne Papp is a recognized journalist, economist and feature writer, who has written for many publications including Savoir; The Westside Today Publications ; such as Beverly Hills 90210; Malibu Beach; Santa Monica Sun; The Beverly Hills Times; Brentwood News; Bel-Air View ; Celebrity Society ; Celeb Staff ; It Magazine;  Chic Today;  LA2DAY;  West Side Today among many others. She is the President and CEO of Los Angeles / New York-based publicity company, Atlantic Publicity and publishing house, Atlantic Publisher. Adrienne writes about world trends, Quantum Physics, entertainment and interviews celebrities, world leaders, inventors, philanthropists and entrepreneurs. She also owns Atlantic United Films that produces and finances true stories made for theatrical release or the silver screen. Spotlight News Magazine is owned by Atlantic Publicity that just opened a new extension to it : PublicityLosAngeles. Adrienne Papp is a member of the International Press Academy.She is the Founder, CEO and President  of Youthful & Ageless ™, Bringing Information to Billions™, An Honorable Cause™  www.LatestAgeless.com. www.OurMediaVenuesAndCompanies.com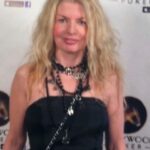 About the Author of This Article:  Adrienne Papp is a recognized journalist, economist and feature writer, who has written for many publications including Savoir; The Westside Today Publications ; such as Beverly Hills 90210; Malibu Beach; Santa Monica Sun; The Beverly Hills Times; Brentwood News; Bel-Air View ; Celebrity Society ; Celeb Staff ; It Magazine;  Chic Today;  LA2DAY;  West Side Today among many others. She is the President and CEO of Los Angeles / New York-based publicity company, Atlantic Publicity and publishing house, Atlantic Publisher. Adrienne writes about world trends, Quantum Physics, entertainment and interviews celebrities, world leaders, inventors, philanthropists and entrepreneurs. She also owns Atlantic United Films that produces and finances true stories made for theatrical release or the silver screen. Spotlight News Magazine is owned by Atlantic Publicity that just opened a new extension to it : PublicityLosAngeles. Adrienne Papp is a member of the International Press Academy.She is the Founder, CEO and President  of Youthful & Ageless ™, Bringing Information to Billions™, An Honorable Cause™  www.LatestAgeless.com. www.OurMediaVenuesAndCompanies.com, Atlantic Publicity Articles, Latest Ageless, Events Photo Collection, Linked In Profile, Movie Data Base  Profile, Twitter, Instagram, Youthful and Ageless Google+, Atlantic Publicity Google+, Atlantic Publisher Google+, Adrienne Papp Google+, Adrienne Papp Personal Google+, Spotlight News Magazine, Atlantic Publicity Productions, Atlantic Altitude, Altitude Pacific, Atlantic Publicity Photography and Filming, About Adrienne Papp   What Others Say  AtlanticPublicitySEO, BrilliantMarketing365, An Honorable Cause, Academic Research, Knighthood Today,    Youthful and Ageless™. She was knighted and became a Dame in 2010. Her official name is Lady Adrienne Papp and Dame Adrienne Papp. Voting Member of The International Press Academy and The Oscars: Academy of Motion Picture Arts and Sciences. She is the Managing Editorial Director of The Beverly Hills Times Magazine, and Hollywood Weekly. She has a Master of Science in Economics majoring Logistics; an MBA Degree; An International Law, Trade and Finance Postgraduate: Marketing and Advertising Postgraduate from NYU and UCLA. Guest Professor at Oxford University; Director and Producer of TV and Airline On Camera Editorials; Adrienne Papp Enterprises