By Adrienne Papp
Vilmos Zsigmond Memorial
On January 12 2016, Bunyik Entertainment announced that with the collaboration of Laemmle's Theater Group, home of the Hungarian Film Festivals of Los Angeles, there was a memorial in honor of cinematographer Vilmos Zsigmond at the Royal Theater in Santa Monica.
Bank Ban, regarded as one the most important musical dramas of Hungary's national cultural heritage was screened. Vilmos was lured back to his homeland to shoot this, his first feature ever in Hungary. Zsigmond teamed with first-time director Csaba Kael and screenwriter Gabor Meszoly, who adapted Jozsef Katona's play. The world premiere of this film was first screened at the Laemmle's Theater in 2002.
Various friends and colleagues spoke at the event. Sharing experiences with Vilmos and the admiration they have for him.
As part of the highly successful "Anniversary Classics" series, a Robert Altman's film McCabe & Mrs. Miller (1971) was screened for which Vilmos Zsigmond was the cinematographer. During his career Vilmos was awarded many times for his work and also praised for this classic film. The Laemmle's Theater and the organizers of the "Anniversary Classics" series regularly invite the stars of the films to such events.
"Oscar-winning cinematographer Vilmos Zsigmond, whose work on classics such as "Close Encounters of the Third Kind," "The Deer Hunter" and numerous other films made him one of the most influential cinematographers in film history, has died at the age of 85 on January 1st, 2016  in Big Sur, California, USA
The Hungarian-born Zsigmond died from "a combination of many illnesses," said Neyman, who received notice from the deceased's wife,
Zsigmond won an Oscar for 1977's "Close Encounters of the Third Kind." He was also nominated three other times, for 1978's "The Deer Hunter," 1984's "The River"and 2006's "The Black Dahlia."  Source:  www.cinemadanube.com w
Some of Zsigmond's work included the biggest films in the history of Hollywood:
Filmography
 Source: Imdb.com
One of his most famous and entertaining quotes was: "We had a terrible situation on "Close Encounters", because they wanted to fire me several times. The only reason they didn't was because they didn't have a replacement who could take over." for which ironically enough he won an Oscar.
About the 
Author 
of This Article: 
 Adrienne Papp
 is a recognized journalist, economist and feature writer, who has written for many publications including 
Savoir;
The Westside Today Publications ;
 such as 
Beverly Hills 90210;
Malibu Beach;
Santa Monica Su
n;
The Beverly Hills Times;
Brentwood News;
Bel-Air View
 ; 
Celebrity Society
 ; 
Celeb Staff ; 
It Magazine; 
Chic Today; 
LA2DAY; 
West Side Today
among many others. She is the President and CEO of Los Angeles / New York-based publicity company, 
Atlantic Publicity
 and publishing house, 
Atlantic Publisher
. Adrienne writes about world trends, 
Quantum Physics
, entertainment and interviews celebrities, world leaders, inventors, philanthropists and entrepreneurs. She also owns 
Atlantic United Films
 that produces and finances true stories made for theatrical release or the silver screen. 
Spotlight News Magazine
is owned by 
Atlantic Publicity
 that just opened a new extension to it : 
PublicityLosAngeles
. 
Adrienne Papp
 is a member of the 
International Press Academy
.She is the Founder, CEO and President  of 
Youthful & Ageless ™, Bringing Information to Billions™, An Honorable Cause™  www.LatestAgeless.com. www.OurMediaVenuesAndCompanies.com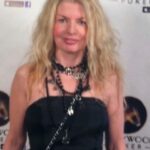 About the Author of This Article:  Adrienne Papp is a recognized journalist, economist and feature writer, who has written for many publications including Savoir; The Westside Today Publications ; such as Beverly Hills 90210; Malibu Beach; Santa Monica Sun; The Beverly Hills Times; Brentwood News; Bel-Air View ; Celebrity Society ; Celeb Staff ; It Magazine;  Chic Today;  LA2DAY;  West Side Today among many others. She is the President and CEO of Los Angeles / New York-based publicity company, Atlantic Publicity and publishing house, Atlantic Publisher. Adrienne writes about world trends, Quantum Physics, entertainment and interviews celebrities, world leaders, inventors, philanthropists and entrepreneurs. She also owns Atlantic United Films that produces and finances true stories made for theatrical release or the silver screen. Spotlight News Magazine is owned by Atlantic Publicity that just opened a new extension to it : PublicityLosAngeles. Adrienne Papp is a member of the International Press Academy.She is the Founder, CEO and President  of Youthful & Ageless ™, Bringing Information to Billions™, An Honorable Cause™  www.LatestAgeless.com. www.OurMediaVenuesAndCompanies.com, Atlantic Publicity Articles, Latest Ageless, Events Photo Collection, Linked In Profile, Movie Data Base  Profile, Twitter, Instagram, Youthful and Ageless Google+, Atlantic Publicity Google+, Atlantic Publisher Google+, Adrienne Papp Google+, Adrienne Papp Personal Google+, Spotlight News Magazine, Atlantic Publicity Productions, Atlantic Altitude, Altitude Pacific, Atlantic Publicity Photography and Filming, About Adrienne Papp   What Others Say  AtlanticPublicitySEO, BrilliantMarketing365, An Honorable Cause, Academic Research, Knighthood Today,    Youthful and Ageless™. She was knighted and became a Dame in 2010. Her official name is Lady Adrienne Papp and Dame Adrienne Papp. Voting Member of The International Press Academy and The Oscars: Academy of Motion Picture Arts and Sciences. She is the Managing Editorial Director of The Beverly Hills Times Magazine, and Hollywood Weekly. She has a Master of Science in Economics majoring Logistics; an MBA Degree; An International Law, Trade and Finance Postgraduate: Marketing and Advertising Postgraduate from NYU and UCLA. Guest Professor at Oxford University; Director and Producer of TV and Airline On Camera Editorials; Adrienne Papp Enterprises