The VES Awards recognizes and honors the most outstanding visual effects work of the year and honors the artists who created them.
14th Annual VES Awards Ceremony took place on Tuesday, February 2, 2016 at the The Beverly Hilton Hotel
9876 Wilshire Blvd.
Beverly Hills, California 90210
The 14th Annual VES Awards
Lifetime Achievement Award
Sir Ridley Scott
The VES Lifetime Achievement Award, bestowed by the VES Board of Directors, recognizes an outstanding body of work that has significantly contributed to the art and/or science of the visual effects industry.  VES will honor Scott for his vision and dedication to storytelling that blends iconic visual effects and unforgettable narrative on an epic scale.  Scott's fiercely innovative direction of groundbreaking films including science fiction classics Blade Runner and Alien and the sweeping chronicle Gladiator, has given rise to a new era of storytelling and had a profound impact on future generations of filmmakers. (read more)
Visionary Award
Syd Mead
The VES Visionary Award, bestowed by the VES Board of Directors, recognizes an individual who has uniquely and consistently employed the art and science of visual effects to foster imagination and ignite future discoveries by way of artistry, invention and groundbreaking work. VES will honor Mead, a prolific and innovative artist, for his unique ability to create unforgettable images and advance storytelling through his futuristic design aesthetic. Syd Mead's storied career spans almost six decades, and began as he created characters and backgrounds for animated cinema intermission. (read more)
 Important Dates for the 14th Annual VES Awards:
| | |
| --- | --- |
| Period of Eligibility for Entries | January 1 – December 31, 2015 |
| Rules & Procedures Posted | August 10, 2015 |
| Entry Forms Available, Open Submissions | October 12, 2015 |
| Upload Viewing Materials | November 9 – 30, 2015 |
| Submission Deadline | November 30, 2015 |
| Bay Area, London, Montreal, New York, New Zealand, Sydney, Vancouver, Nominating Panels | Contact Local Sections for Dates |
| Los Angeles Nomination Judging Panels Meet and Vote | January 9, 2016 |
| Nominations Announced | January 12, 2016 |
| On-Line Viewing & Voting (Members Only) | January 21-29, 2016 |
| 14th Annual VES Awards Gala | February 2, 2016 |
This page contains links to all of the pervious VES Awards, including all winners / nominees, and video highlights, as well as photos and videos of each of the  Awards ceremonies. Below are links to each of the years. Each year's page contains information related to that year only. Additionally, Logged in VES members can watch the winning and nominated submission entry clips.
About the Author of This Article:  Adrienne Papp is a recognized journalist, economist and feature writer, who has written for many publications including Savoir; The Westside Today Publications ; such as Beverly Hills 90210; Malibu Beach; Santa Monica Sun; The Beverly Hills Times; Brentwood News; Bel-Air View ; Celebrity Society ; Celeb Staff ; It Magazine;  Chic Today;  LA2DAY;  West Side Today among many others. She is the President and CEO of Los Angeles / New York-based publicity company, Atlantic Publicity and publishing house, Atlantic Publisher. Adrienne writes about world trends, Quantum Physics, entertainment and interviews celebrities, world leaders, inventors, philanthropists and entrepreneurs. She also owns Atlantic United Films that produces and finances true stories made for theatrical release or the silver screen. Spotlight News Magazine is owned by Atlantic Publicity that just opened a new extension to it : PublicityLosAngeles. Adrienne Papp is a member of the International Press Academy.She is the Founder, CEO and President  of Youthful & Ageless ™, Bringing Information to Billions™, An Honorable Cause™  www.LatestAgeless.com. www.OurMediaVenuesAndCompanies.com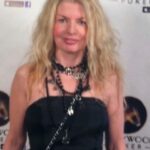 About the Author of This Article:  Adrienne Papp is a recognized journalist, economist and feature writer, who has written for many publications including Savoir; The Westside Today Publications ; such as Beverly Hills 90210; Malibu Beach; Santa Monica Sun; The Beverly Hills Times; Brentwood News; Bel-Air View ; Celebrity Society ; Celeb Staff ; It Magazine;  Chic Today;  LA2DAY;  West Side Today among many others. She is the President and CEO of Los Angeles / New York-based publicity company, Atlantic Publicity and publishing house, Atlantic Publisher. Adrienne writes about world trends, Quantum Physics, entertainment and interviews celebrities, world leaders, inventors, philanthropists and entrepreneurs. She also owns Atlantic United Films that produces and finances true stories made for theatrical release or the silver screen. Spotlight News Magazine is owned by Atlantic Publicity that just opened a new extension to it : PublicityLosAngeles. Adrienne Papp is a member of the International Press Academy.She is the Founder, CEO and President  of Youthful & Ageless ™, Bringing Information to Billions™, An Honorable Cause™  www.LatestAgeless.com. www.OurMediaVenuesAndCompanies.com, Atlantic Publicity Articles, Latest Ageless, Events Photo Collection, Linked In Profile, Movie Data Base  Profile, Twitter, Instagram, Youthful and Ageless Google+, Atlantic Publicity Google+, Atlantic Publisher Google+, Adrienne Papp Google+, Adrienne Papp Personal Google+, Spotlight News Magazine, Atlantic Publicity Productions, Atlantic Altitude, Altitude Pacific, Atlantic Publicity Photography and Filming, About Adrienne Papp   What Others Say  AtlanticPublicitySEO, BrilliantMarketing365, An Honorable Cause, Academic Research, Knighthood Today,    Youthful and Ageless™. She was knighted and became a Dame in 2010. Her official name is Lady Adrienne Papp and Dame Adrienne Papp. Voting Member of The International Press Academy and The Oscars: Academy of Motion Picture Arts and Sciences. She is the Managing Editorial Director of The Beverly Hills Times Magazine, and Hollywood Weekly. She has a Master of Science in Economics majoring Logistics; an MBA Degree; An International Law, Trade and Finance Postgraduate: Marketing and Advertising Postgraduate from NYU and UCLA. Guest Professor at Oxford University; Director and Producer of TV and Airline On Camera Editorials; Adrienne Papp Enterprises