My favorite event every year is the Satellite Awards given out by The International Press Academy that honors artistic excellence in the areas of Motion Pictures, Television, Radio, and New Media via the Satellite® Awards. Although it is a formal evening, just like the Oscars, yet celebs, members, and journalists mingle creating an atmosphere of ease, feeling like we are all one big family. People are personable and it is really easy to make friends, talk about projects and congratulate the winners.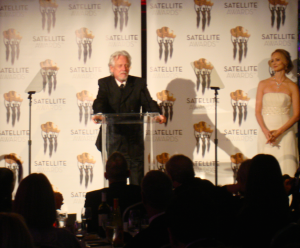 The International Press Academy (IPA) is an association of professional entertainment journalists, representing both domestic and foreign markets in print, television, radio, cable and new media outlets. Its members have annually been given what are now known as the Satellite Awards since January 1997.
All full-time entertainment journalists are eligible to join; membership is open to journalists listed in the MPAA directory and to those working journalists who submit at least six entertainment-related clips to be considered by the board.
The academy was founded in 1996 by Mirjana Van Blaricom. I could not be more proud to be a voting member of the Academy. Mirjana makes every night very special and ensures that all attendees can meet one another.
The IPA annually recognizes achievements in the fields of cinema, television and new media through the Satellite Awards (originally known as the Golden Satellite Awards.)
During the ceremony, the IPA presents Satellite Awards to the best of the entertainment industry in comprehensive categories for Film, Television, DVD and New Media, often choosing the winners that will be seen in other award shows in January and February, such as the Oscars™.  In addition, every year we present three special achievement awards that include the Mary Pickford Award (for outstanding contribution to the entertainment industry), the Auteur Award (to honor filmmakers whose vision and artistic control are reflected in their films), and the Nikola Tesla Award (in recognition of visionary achievements in filmmaking technology).
IPA member journalists from around the world vote in designated categories on their ballot. The Satellite Awards has various categories each year in which we vote for nominees and pick the winners.
The current Satellite Awards included
In Film:
Best Film Best Actor Best Actress Supporting Actor Supporting Actress Animated or Mixed Media Film Art Direction/Production Design Cinematography Costume Design Director Documentary Film Editing Foreign Language Film Original Score Original Song Screenplay – Adapted Screenplay – Original Sound Visual Effects Cast 
In Television:
TV Series: Drama TV Series: Musical or Comedy TV Series: Genre Miniseries or TV Film (1996–1998; 2011–present) Actor: Drama Series Actor: Musical or Comedy Series Actor: Miniseries or TV Film Actress: Drama Series Actress: Musical or Comedy Series Actress: Miniseries or TV Film Supporting Actor Supporting Actress Cast (2005–2009; 2012–present)
In New Media:
Outstanding Overall Blu-Ray/DVD Outstanding Youth Blu-Ray/DVD Outstanding Mobile Game Outstanding Platform Action/Adventure Game Outstanding Role Playing Game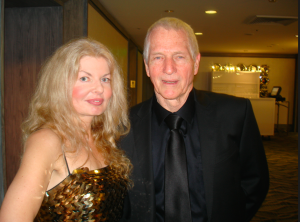 After the final votes are tallied, nominees are selected in 31 categories for Film (19) and Television (12). There are seven (7) categories for outstanding DVD's and five (5) categories for Outstanding Video Games.  Separate committees handle each award category.
Past award recipients include Reese Witherspoon, Philip Seymour Hoffman, Felicity Huffman, Charlize Theron, Shirley MacLaine, Halle Berry, Russell Crowe, William H. Macy, James Woods, Edward Norton, Nicole Kidman, Dakota Fanning, Ewan McGregor, and many other stars from film and television.
For the Special Achievement Awards:The Mary Pickford Award for Outstanding Artistic Contribution to the Entertainment Industry past recipients include:
Michael York, Susan Sarandon, Robert Evans, Alan J. Pakula, Arnon Milchan, Martin Landau, Kathy Bates, Louis Gossett, Jr., Rod Steiger, Jodie Foster, Francis Ford Coppola, Maximillian Schell, Karl Malden, Robert Evans, Gena Rowlands, Vanessa Williams, Mitzi Gaynor and Terence Stamp.
The Mary Pickford Award is cast in museum-quality bronze and reflects Pickford's portrait at the height of her career in film. It is engraved with the recipient's name and year honored.
The most interesting of all awards is The Nikola Tesla Award for Visionary Achievement in Filmmaking Technology was created to shine a spotlight on pioneers in the industry who not only have an impact on their peers, but whose life's work will influence future generations and give rise to further innovation. Previous winners are George Lucas, James Cameron, Jerry Lewis, Richard Donner, Dennis Muren, Roger Deakins, Rick Baker, Stan Winston, Robert A. Harris, Douglas Trumbull and Walter Murch.
The Nikola Tesla Award is a museum-quality bust of the inventor cast in bronze, on a marble base, inscribed for the recipient.
The Auteur Award by the Academy is unique, it was introduced in 2005 and presented to George Clooney, recognizes individual voices of filmmakers and their personal impact on the industry. IPA Auteur awards have been given to Paul Williams, Peter Bogdanovich, Baz Luhrmann, Julian Schnabel, Alex Gibney, and Robert Altman.
The Auteur Award takes the form of a Satellite Award designated for Special Achievement, with the recipient's name and year engraved on the base.
And, one of my favorites: The Humanitarian Award.The Humanitarian Award, like the Auteur Award, is also a specially designated Satellite Award reflecting special achievement.
Unlike the Satellite Award statuettes, which are decided by the voting membership, these prestigious Special Achievement Awards are selected each year by the IPA President and Board Members.
The winners and honorees this year were:
Louise Fletcher an award winning, American film and television actress has received the 2015 Mary Pickford Award
When she last attended the International Press Academy Awards, Louise Fletcher declared: "This is the best awards show I've ever been to. It's crazy! And I've been to the Oscars." Fletcher, who won Best Actress at the Academy Awards for her role as Nurse Ratched in "One Flew Over the Cuckoo's Nest" was honored again Sunday night with the prestigious Mary Pickford Award for her contributions to the entertainment industry.
Robert M. Young, after suffering a stroke and still working at 91, won the Auteur Award. He was flanked on stage by actors he has worked with including Bruce Davison, Edward James Olmos, Maria Conchita Alonso and others.
At the star-studded 20th annual International Press Academy awards, Satellite statuettes were handed out to "Spotlight" for Best Motion Picture and Best Ensemble, as well as Best Director for Thomas McCarthy and Best Original Screenplay for McCarthy and Josh Singer.
Among the other major honors handed out by the Press Academy, HIVE Lighting co-founders Robert Rutherford and Jon Edward Miller won the Tesla Award. Spike Lee won the Humanitarian Award.
Other winners include Saoirse Ronan for "Brooklyn" for Best Actress, Leonardo DiCaprio for "The Revenant" for Best Actor, Alicia Vikander for "The Danish Girl" for Best Supporting Actress and Christian Bale for "The Big Short" for Best Supporting Actor.
"Son of Saul" from Hungary took the Best International Film honor and "Inside Out" won Best Animated or Mixed Media Motion Picture.
"Our membership wants to honor the best, and we feel documentaries are very important, so this year we awarded a tie," said IPA president Mirjana Van Blaricom.  "Amy" and "The Look of Silence" tied for Best Documentary.
"Better Call Saul" turn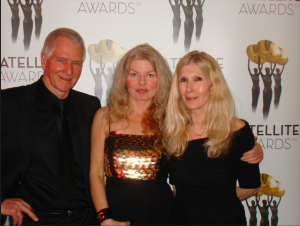 ed out to be a huge sensation with its cast at the dinner table. The IPA gave "Better Call Saul" best TV Series Drama and Rhea Seehorn for Best Supporting Actress.
"The Walking Dead" won for Best TV Series, Genre and "Silicon Valley" won for Best TV Series, Comedy.
Best Miniseries went to "Flesh and Bone," and "Stockholm, Pennsylvania" took Best Motion Picture Made for Television.
Among the other major honors handed out by the Press Academy, HIVE Lighting co-founders Robert Rutherford and Jon Edward Miller won the Tesla Award. Spike Lee won the Humanitarian Award.
Best First Feature honor went to Jayro Bustamante for "Ixcanul" and Breakthrough Performance went to the young boy in "Room," actor Jacob Tremblay.
Amy Schumer won a special award for Breakthrough Comedian of the Year for "Trainwreck."
The IPA is the only major awards show comprised of international and domestic entertainment journalists and critics that give awards to film, television, new media and interactive and digital every year. Its members span from more than 20 countries. The International Press Academy is among the largest and most diverse entertainment press organizations.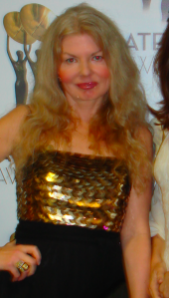 About the Author of This Article:  Adrienne Papp is a recognized journalist, economist and feature writer, who has written for many publications including Savoir; The Westside Today Publications ; such as Beverly Hills 90210; Malibu Beach; Santa Monica Sun; The Beverly Hills Times; Brentwood News; Bel-Air View ; Celebrity Society ; Celeb Staff ; It Magazine;  Chic Today;  LA2DAY;  West Side Today among many others. She is the President and CEO of Los Angeles / New York-based publicity company, Atlantic Publicity and publishing house, Atlantic Publisher. Adrienne writes about world trends, Quantum Physics, entertainment and interviews celebrities, world leaders, inventors, philanthropists and entrepreneurs. She also owns Atlantic United Films that produces and finances true stories made for theatrical release or the silver screen. Spotlight News Magazine is owned by Atlantic Publicity that just opened a new extension to it : PublicityLosAngeles. Adrienne Papp is a member of the International Press Academy.She is the Founder, CEO and President  of Youthful & Ageless ™, Bringing Information to Billions™, An Honorable Cause™  www.LatestAgeless.com. www.OurMediaVenuesAndCompanies.com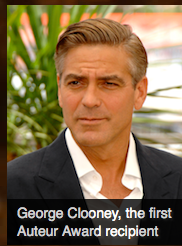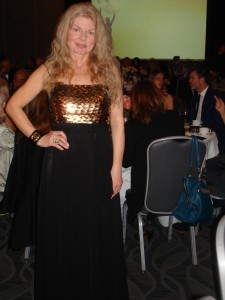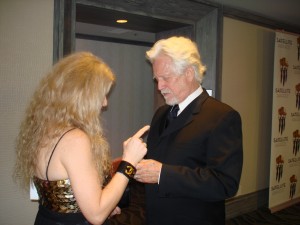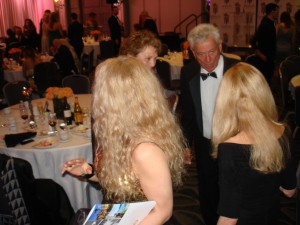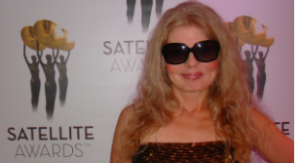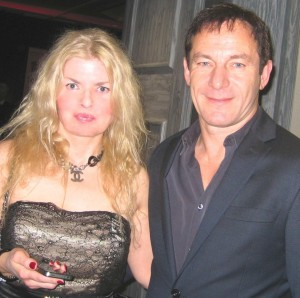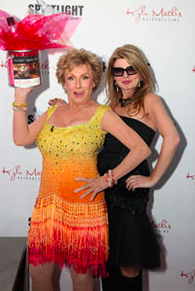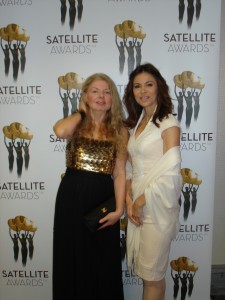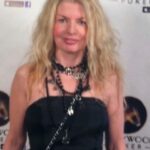 About the Author of This Article:  Adrienne Papp is a recognized journalist, economist and feature writer, who has written for many publications including Savoir; The Westside Today Publications ; such as Beverly Hills 90210; Malibu Beach; Santa Monica Sun; The Beverly Hills Times; Brentwood News; Bel-Air View ; Celebrity Society ; Celeb Staff ; It Magazine;  Chic Today;  LA2DAY;  West Side Today among many others. She is the President and CEO of Los Angeles / New York-based publicity company, Atlantic Publicity and publishing house, Atlantic Publisher. Adrienne writes about world trends, Quantum Physics, entertainment and interviews celebrities, world leaders, inventors, philanthropists and entrepreneurs. She also owns Atlantic United Films that produces and finances true stories made for theatrical release or the silver screen. Spotlight News Magazine is owned by Atlantic Publicity that just opened a new extension to it : PublicityLosAngeles. Adrienne Papp is a member of the International Press Academy.She is the Founder, CEO and President  of Youthful & Ageless ™, Bringing Information to Billions™, An Honorable Cause™  www.LatestAgeless.com. www.OurMediaVenuesAndCompanies.com, Atlantic Publicity Articles, Latest Ageless, Events Photo Collection, Linked In Profile, Movie Data Base  Profile, Twitter, Instagram, Youthful and Ageless Google+, Atlantic Publicity Google+, Atlantic Publisher Google+, Adrienne Papp Google+, Adrienne Papp Personal Google+, Spotlight News Magazine, Atlantic Publicity Productions, Atlantic Altitude, Altitude Pacific, Atlantic Publicity Photography and Filming, About Adrienne Papp   What Others Say  AtlanticPublicitySEO, BrilliantMarketing365, An Honorable Cause, Academic Research, Knighthood Today,    Youthful and Ageless™. She was knighted and became a Dame in 2010. Her official name is Lady Adrienne Papp and Dame Adrienne Papp. Voting Member of The International Press Academy and The Oscars: Academy of Motion Picture Arts and Sciences. She is the Managing Editorial Director of The Beverly Hills Times Magazine, and Hollywood Weekly. She has a Master of Science in Economics majoring Logistics; an MBA Degree; An International Law, Trade and Finance Postgraduate: Marketing and Advertising Postgraduate from NYU and UCLA. Guest Professor at Oxford University; Director and Producer of TV and Airline On Camera Editorials; Adrienne Papp Enterprises