"DANCING FOR MY HAVANA", A STORY FROM THE ALLURING AND OFF-LIMITS CITY, PREMIERES IN LOS ANGELES
Released by the International Press Academy
The American Cinematheque presents 'Dancing For My Havana', an authentic portrait of a city that still continues to mystify a majority of Americans, at its Los Angeles premiere at the Egyptian Theatre, Hollywood. The Italian/ Cuban indie feature will be presented as the closing film of Dance On Camera Film Festival on Tuesday, May 5 at 7.30pm. Q&A with Cuban born and raised actress and principal dancer Naraya Nunez Oliva will follow the screening.
"Dancing For My Havana" is an invigorating, music-filled drama that celebrates both the music and cultural heritage of one of the most alluring cities there is for U.S. audience, Havana, Cuba. A place until now restricted to American tourism, Cuba is on the verge of becoming a new pole of economical development and tourism with lifting of the 55-year-old U.S. embargo. 'Dancing For My Havana' offers a rare glimpse on a society in a constant change, as it follows a story of young Cuban dancers struggling to achieve fame and fortune on a world stage, while honoring their intense love for people and creative energy they find only in their homeland. Daniel and Yadira were once a couple on stage and in life until Yadira left Cuba in hopes of a better future. Spanish dancer Rosa comes to Havana to recover from an unhappy love affair and inspires Daniel to form a dance company. Yadira has just returned to the island, full of remorse, desperately trying to regain her old life and Daniel's affection. That leads to a complicated triangle in which each character must come to terms with their desires and aspirations.
"From the first time I went to Cuba, I have been mesmerized by richness of Afro Cuban culture and presence of music and dance in people's everyday life ", says director Claudio del Punta, "As a dance film lover, a passion awaken by movies of Fred Astaire, Syd Charisse, to the more recent Bob Fosse masterpieces, I decided to set my fictitious story among dancers, but reflecting also real problems and moods of current Cuba.
The film features original soundtrack with songs dedicated and performed by some of the most gifted artists of the new Cuban scene, headed by music visionary Dayramir Gonzalez, who brought in musicians Telmary Diaz, Kumar, Osdalgia and Laritza Bacallao, to name a few. The most difficult part of the process was to cast dancers that could also act and at the same time perform variety of choreographies, that are modern interpretations of Cuban dance. The stunning cast showcases Oona Chaplin, a granddaughter of Charlie Chaplin and daughter of Geraldine; Naray Nunez Oliva, Sandy Marquetti and Mario Guerra. The film itself, while breaking away from usual Cuban clichés, captures an enchanting beauty of Havana, its poor neighborhoods, magnificent old buildings, decaying theatres, bright sunlight, and of course, plenty of appealing dance numbers of timba, rueda de casino, boleros and Afro Cuban.
About "Dancing For My Havana" DRAMA, 112 MIN, ITALY/ CUBA, DIRECTED BY CLAUDIO DEL PUNTA

Magis Productions

In Spanish, with English subtitles

U.S. theatrical release in summer of 2015.
About the Author of This Article: Dame Adrienne Papp is a recognized journalist, economist and feature writer who has written for many publications including Savoir; The Westside Today Publications ; such as Beverly Hills 90210; Malibu Beach; Santa Monica Sun; The Beverly Hills Times; Brentwood News; Bel-Air View ; Celebrity Society ; Celeb Staff ; It Magazine;  Chic Today;  LA2DAY;  West Side Today among many others. She is the President and CEO of Los Angeles / New York-based publicity com
pany, Atlantic Publicity and publishing house, Atlantic Publisher. Adrienne writes about world trends, Quantum Physics, entertainment and interviews celebrities, world leaders, inventors, philanthropists and entrepreneurs. She also owns Atlantic United Films that produces and finances true stories made for theatrical release or the silver screen. Spotlight News Magazine is owned by Atlantic United, Inc. Atlantic Publicity just opened a new extension to it : PublicityLosAngeles. Adrienne Papp is a member of the International Press Academy.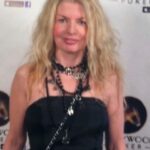 About the Author of This Article:  Adrienne Papp is a recognized journalist, economist and feature writer, who has written for many publications including Savoir; The Westside Today Publications ; such as Beverly Hills 90210; Malibu Beach; Santa Monica Sun; The Beverly Hills Times; Brentwood News; Bel-Air View ; Celebrity Society ; Celeb Staff ; It Magazine;  Chic Today;  LA2DAY;  West Side Today among many others. She is the President and CEO of Los Angeles / New York-based publicity company, Atlantic Publicity and publishing house, Atlantic Publisher. Adrienne writes about world trends, Quantum Physics, entertainment and interviews celebrities, world leaders, inventors, philanthropists and entrepreneurs. She also owns Atlantic United Films that produces and finances true stories made for theatrical release or the silver screen. Spotlight News Magazine is owned by Atlantic Publicity that just opened a new extension to it : PublicityLosAngeles. Adrienne Papp is a member of the International Press Academy.She is the Founder, CEO and President  of Youthful & Ageless ™, Bringing Information to Billions™, An Honorable Cause™  www.LatestAgeless.com. www.OurMediaVenuesAndCompanies.com, Atlantic Publicity Articles, Latest Ageless, Events Photo Collection, Linked In Profile, Movie Data Base  Profile, Twitter, Instagram, Youthful and Ageless Google+, Atlantic Publicity Google+, Atlantic Publisher Google+, Adrienne Papp Google+, Adrienne Papp Personal Google+, Spotlight News Magazine, Atlantic Publicity Productions, Atlantic Altitude, Altitude Pacific, Atlantic Publicity Photography and Filming, About Adrienne Papp   What Others Say  AtlanticPublicitySEO, BrilliantMarketing365, An Honorable Cause, Academic Research, Knighthood Today,    Youthful and Ageless™. She was knighted and became a Dame in 2010. Her official name is Lady Adrienne Papp and Dame Adrienne Papp. Voting Member of The International Press Academy and The Oscars: Academy of Motion Picture Arts and Sciences. She is the Managing Editorial Director of The Beverly Hills Times Magazine, and Hollywood Weekly. She has a Master of Science in Economics majoring Logistics; an MBA Degree; An International Law, Trade and Finance Postgraduate: Marketing and Advertising Postgraduate from NYU and UCLA. Guest Professor at Oxford University; Director and Producer of TV and Airline On Camera Editorials; Adrienne Papp Enterprises