By Adrienne Papp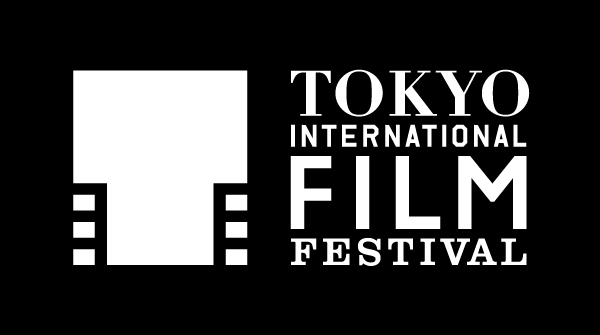 Released by the Tokyo International Film Festival

The 28th TIFF will join the Cannes Film Festival 2015
Tokyo International Film Festival (TIFF) and its affiliated business market TIFFCOM will participate in the 68th Cannes International Film Festival to promote the 28th TIFF and TIFFCOM 2015 to industry people from around the world. We are looking forward to seeing you soon in Cannes.
The 28th TIFF will be held from October 22 to 31, 2015 for 10 days in Tokyo, Japan.
? TIFF / TIFFCOM team in Cannes
| | |
| --- | --- |
| Yasushi SHIINA | Director General (TIFF/TIFFCOM) |
| Yoshi YATABE | Programming Director (TIFF) |
| Kenji ISHIAZAKA | Programming Director (TIFF) |
| Yuki KANEKO | Programmer (TIFF) |
| Kumiko YASUDA | Programmer (TIFF) |
| Yuko YAMADA | Manager (TIFFCOM) |
| Kenta FUDESAKA | Manager (Japan Booth) |
| Azusa SOYA | International Relations Director (TIFF) |
| Nahoko YAMASHITA | PR (TIFF/TIFFCOM) |
| Hideko SAITO | PR (TIFF/TIFFCOM) |
For meeting request in Cannes or any inquiries about the 28th TIFF, please contact
Ms.Azusa SOYA (International Relations, TIFF)
For TIFFCOM 2015, please contact Ms. Yuko YAMADA
For Press, please contact Ms. Hideko SAITO
? Japan Booth (Organized by UNIJAPAN/JETRO)
Dates: May 13 – 22 (Wed-Fri), 2015
Venue: Palais B1F
Booth number: Palais 01.21.02-23.01
Tel: +33 (0)4 92 99 80 59
Exhibiting Companies at Japan booth:
augument5 Inc., ColorBird Inc., CREi Inc., Gold View Co., Ltd., NONDELAICO, Open Sesame Co., Ltd., Production I.G, SDP, Inc., SHOWGATE Inc., studio WAVE, STUDIO 4? Co., Ltd., SYNCA Creations Inc., TOHOKUSHINSHA FILM CORPORATION, Tokyo New Cinema Inc.
Japan Booth Organizer's Office, UNIJAPAN: Yuko Yamada, Kenta Fudesaka
Submit Your Film to the 28th TIFF!
We are now accepting entries to the 28th TIFF Competition. Applications for submitting films are now being accepted on the official TIFF website (Deadline: July 6, 2015).
For a summary of the regulations for the Competition 2015, please visit the TIFF website; www.tiff-jp.net, or contact us by e-mail at competition2015@tiff-jp.net. TIFF looks forward to a larger number of submissions from around the world.
TIFF Newsletter is sent out to all those who participated in TIFF's activities and/or who exchanged their name cards with TIFF staff.
About the Author of This Article: Dame Adrienne Papp is a recognized journalist, economist and feature writer who has written for many publications including Savoir; The Westside Today Publications ; such as Beverly Hills 90210; Malibu Beach; Santa Monica Su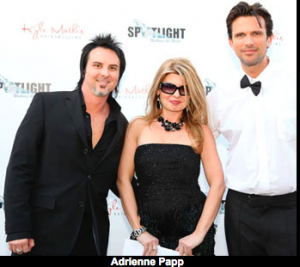 n; The Beverly Hills Times; Brentwood News; Bel-Air View ; Celebrity Society ; Celeb Staff ; It Magazine;  Chic Today;  LA2DAY;  West Side Today among many others. She is the President and CEO of Los Angeles / New York-based publicity com
pany, Atlantic Publicity and publishing house, Atlantic Publisher. Adrienne writes about world trends, Quantum Physics, entertainment and interviews celebrities, world leaders, inventors, philanthropists and entrepreneurs. She also owns Atlantic United Films that produces and finances true stories made for theatrical release or the silver screen. Spotlight News Magazine is owned by Atlantic United, Inc. Atlantic Publicity just opened a new extension to it : PublicityLosAngeles. Adrienne Papp is a member of the International Press Academy.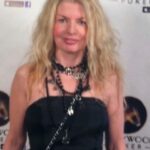 About the Author of This Article:  Adrienne Papp is a recognized journalist, economist and feature writer, who has written for many publications including Savoir; The Westside Today Publications ; such as Beverly Hills 90210; Malibu Beach; Santa Monica Sun; The Beverly Hills Times; Brentwood News; Bel-Air View ; Celebrity Society ; Celeb Staff ; It Magazine;  Chic Today;  LA2DAY;  West Side Today among many others. She is the President and CEO of Los Angeles / New York-based publicity company, Atlantic Publicity and publishing house, Atlantic Publisher. Adrienne writes about world trends, Quantum Physics, entertainment and interviews celebrities, world leaders, inventors, philanthropists and entrepreneurs. She also owns Atlantic United Films that produces and finances true stories made for theatrical release or the silver screen. Spotlight News Magazine is owned by Atlantic Publicity that just opened a new extension to it : PublicityLosAngeles. Adrienne Papp is a member of the International Press Academy.She is the Founder, CEO and President  of Youthful & Ageless ™, Bringing Information to Billions™, An Honorable Cause™  www.LatestAgeless.com. www.OurMediaVenuesAndCompanies.com, Atlantic Publicity Articles, Latest Ageless, Events Photo Collection, Linked In Profile, Movie Data Base  Profile, Twitter, Instagram, Youthful and Ageless Google+, Atlantic Publicity Google+, Atlantic Publisher Google+, Adrienne Papp Google+, Adrienne Papp Personal Google+, Spotlight News Magazine, Atlantic Publicity Productions, Atlantic Altitude, Altitude Pacific, Atlantic Publicity Photography and Filming, About Adrienne Papp   What Others Say  AtlanticPublicitySEO, BrilliantMarketing365, An Honorable Cause, Academic Research, Knighthood Today,    Youthful and Ageless™. She was knighted and became a Dame in 2010. Her official name is Lady Adrienne Papp and Dame Adrienne Papp. Voting Member of The International Press Academy and The Oscars: Academy of Motion Picture Arts and Sciences. She is the Managing Editorial Director of The Beverly Hills Times Magazine, and Hollywood Weekly. She has a Master of Science in Economics majoring Logistics; an MBA Degree; An International Law, Trade and Finance Postgraduate: Marketing and Advertising Postgraduate from NYU and UCLA. Guest Professor at Oxford University; Director and Producer of TV and Airline On Camera Editorials; Adrienne Papp Enterprises