Associate Producer Kimber Eastwood, a spitting image of her father, Clint Eastwood, sets out for excellence in cinema by starting initial production of feature length film, Trew Calling! 
The film, Trew Calling, a comedic feature starring Kevin Sizemore, Tracey B. Wilson, Brooke Elliott and Lee Meriwether is being directed by Greg Robbins, who is a local, from  Amherst, NY.
S&G Entertainment in association with NDstudios begins initial production of Trew Calling in Buffalo, NY  that is the story of a woman (Trew played by Tracey B. Wilson,) who gets a visit by the Almighty, who asks her to write down everything he says.
He spoke,… she freaked,… and the unbelievable happened!
Robbins' called on several Hollywood veteran actors to tell this story led by Kevin Sizemore, who has portrayed many memorable characters from Resurrection, Under the Dome, Stalker, NCIS, 24, Rizzoli & Isles, Drop Dead Diva. Sizemore also stars alongside Jon Voight and Sean Astin in the movie Woodlawn, being released in theaters nationwide by Universal Pictures in 2016.
The lead in this most unique, and truly one of a kind film, is Tracey B. Wilson. She earned a distinguished reputation in her former performance in Guiding Light and All My Children. As a star, she has been called both "a dramatic actor with a flair for comedy," but also "a quirky comedic actress with a keen understanding of the dramatic," both of which titles are hard to earn, and are exquisite accomplishments! She will be bringing her versatility to this comedic role opposite Sizemore.
When offered the lead male role Sizemore stated, "There's no way I'm turning down a role written this well."
Through the casting process Robbins' associate, Kimber Eastwood, was the one who has found actress/comedian Tracey B Wilson. When Wilson was offered the role Robbins and Eastwood discovered she was a native of Orchard Park, NY.
Wilson say's "So excited to be coming back to Buffalo, ( where the film is being shot)  and be a part of such a hilarious and heartwarming film."
Also joining the cast is Brooke Elliot, star of Drop Dead Diva; Eddie Mekka, a Tony nominated actor best known as The Big Ragu on Lavern & Shirley; and Hollywood film and TV legend Ms. Lee Meriwether.
The Trew Calling production runs from May 26 through June 19.
The entire production is being produced in Western New York with Buffalo based production crew provided by NDStudios and several roles played by Buffalo based actors.
IMDB listing: Trew Calling ;  Web Site;   Contact: trewcalling@gmail.com
About  Kimber Eastwood:
Film Producer and Make-Up Artist Kimber Eastwood is a seasoned professional who grew up in the entertainment industry. She is the daughter of legendary actor Clint Eastwood and (actress/dancer) Roxanne Tunis. Having the Eastwood name comes with opportunities and challenges but Kimber realized that having a famous father will open doors, but not necessarily guarantee success. Her training and entrepreneurial skills as a make-up artist allowed her the opportunity to take her talent in a different direction.
Since 2008, Kimber added a new chapter to her career as a film producer. She has produced several films with many more projects in different genres coming in the near future.
About the Author of This Article:  Adrienne Papp is a recognized journalist, economist and feature writer, who has written for many publications including Savoir; The Westside Today Publications ; such as Beverly Hills 90210; Malibu Beach; Santa Monica Sun; The Beverly Hills Times; Brentwood News; Bel-Air View ; Celebrity Society ; Celeb Staff ; It Magazine;  Chic Today;  LA2DAY;  West Side Today among many others. She is the President and CEO of Los Angeles / New York-based publicity company, Atlantic Publicity and publishing house, Atlantic Publisher. Adrienne writes about world trends, Quantum Physics, entertainment and interviews celebrities, world leaders, inventors, philanthropists and entrepreneurs. She also owns Atlantic United Films that produces and finances true stories made for theatrical release or the silver screen. Spotlight News Magazine is owned by Atlantic United, Inc. Atlantic Publicity just opened a new extension to it : PublicityLosAngeles. Adrienne Papp is a member of the International Press Academy.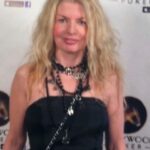 About the Author of This Article:  Adrienne Papp is a recognized journalist, economist and feature writer, who has written for many publications including Savoir; The Westside Today Publications ; such as Beverly Hills 90210; Malibu Beach; Santa Monica Sun; The Beverly Hills Times; Brentwood News; Bel-Air View ; Celebrity Society ; Celeb Staff ; It Magazine;  Chic Today;  LA2DAY;  West Side Today among many others. She is the President and CEO of Los Angeles / New York-based publicity company, Atlantic Publicity and publishing house, Atlantic Publisher. Adrienne writes about world trends, Quantum Physics, entertainment and interviews celebrities, world leaders, inventors, philanthropists and entrepreneurs. She also owns Atlantic United Films that produces and finances true stories made for theatrical release or the silver screen. Spotlight News Magazine is owned by Atlantic Publicity that just opened a new extension to it : PublicityLosAngeles. Adrienne Papp is a member of the International Press Academy.She is the Founder, CEO and President  of Youthful & Ageless ™, Bringing Information to Billions™, An Honorable Cause™  www.LatestAgeless.com. www.OurMediaVenuesAndCompanies.com, Atlantic Publicity Articles, Latest Ageless, Events Photo Collection, Linked In Profile, Movie Data Base  Profile, Twitter, Instagram, Youthful and Ageless Google+, Atlantic Publicity Google+, Atlantic Publisher Google+, Adrienne Papp Google+, Adrienne Papp Personal Google+, Spotlight News Magazine, Atlantic Publicity Productions, Atlantic Altitude, Altitude Pacific, Atlantic Publicity Photography and Filming, About Adrienne Papp   What Others Say  AtlanticPublicitySEO, BrilliantMarketing365, An Honorable Cause, Academic Research, Knighthood Today,    Youthful and Ageless™. She was knighted and became a Dame in 2010. Her official name is Lady Adrienne Papp and Dame Adrienne Papp. Voting Member of The International Press Academy and The Oscars: Academy of Motion Picture Arts and Sciences. She is the Managing Editorial Director of The Beverly Hills Times Magazine, and Hollywood Weekly. She has a Master of Science in Economics majoring Logistics; an MBA Degree; An International Law, Trade and Finance Postgraduate: Marketing and Advertising Postgraduate from NYU and UCLA. Guest Professor at Oxford University; Director and Producer of TV and Airline On Camera Editorials; Adrienne Papp Enterprises