NBC's Sunday night's live of the 62nd Emmy's broadcast was a wonderful example of how to put entertainment back into the programming for industry award shows.
Hosted by Jimmy Fallon, the three-hour broadcast set a fun, humorous tone at the beginning, and kept things lively throughout the broadcast in a format which had been in danger of losing an audience for being overly long and tedious.
Fallon kicked off the ceremonies with a rousing "Glee"- inspired musical number with a cast that included Tina Fey (getting doused with a red slushee), Jon Hamm and the ubiquitous Betty White, which evolved into Fallon-as-Bruce Springsteen doing an inspired ensemble version of "Born to Run." It was a fun and energetic way to kick off the festivities, and Fallon quickly proved himself to be a deft and likeable host.
Once the awards got rolling, it turned out to be a great night for newcomers, celebrating a new era of creativity across a broad range of both network and cable programming.
Big winners in key categories included first year comedy "Modern Family" (ABC) with six Emmys, which beat out heavily-nominated "Glee." Fox's musical comedy, which began the night with nineteen nominations, eventually took home four awards.  AMC's "Mad Men" took home the Emmy for TV's best drama for the third consecutive year.
Acting awards were given to Kyra Sedgwick, a first-time winner for her dramatic role in TNT's "The Closer," and Bryan Cranston won the Emmy for the third consecutive time for his role in AMC's "Breaking Bad." Comedy winners included Jim Parsons in "The Big Bang Theory" for CBS, and Edie Falco, a surprise winner for her role in Showtime's dark comedy "Nurse Jackie." Falco, now a three-time winner, became the first to win in both dramatic and comedy categories, with past awards for her role on "The Sopranos."
Supporting awards went to Eric Stonestreet in "Modern Family," Jane Lynch for "Glee,"
Aaron Paul in "Breaking Bad," and Archie Panjabi for her work in the CBS drama "The Good Wife."
This 62nd Emmy broadcast also celebrated the creativity now existing across a broad span of specialty programming.  HBO's 10-part mini-series "The Pacific," produced by Tom Hanks and Steven Spielberg, won eight Emmys, while HBO's lower key drama "Temple Grandin," based on the true story of a woman's triumph over autism, was also a big winner, and took acting awards for Claire Danes and David Strathairn.  Al Pacino also took home his second Emmy for his role as Dr. Jack Kevorkian in HBO's "You Don't Know Jack," which was also based on a true story. There are many more of those nerve shaking yet true stories to be made, whether by HBO or not, such as the true story of the exceptional, soulful and beautiful Debra Pauli.
In one of the more serious moments of the show, George Clooney was honored with the Bob Hope Humanitarian Award for his fundraising efforts to help the country of Haiti. Clooney noted humorously that he had "offered to go to south Sudan and have a wardrobe malfunction ( to attract media attention.) But it was pointed out to me that I'm 49, and the consensus was that it would just be upsetting. And kind of sad." He then spoke more seriously about the need to remember the ongoing needs that natural disasters create, saying that he hoped someone watching the Emmys would find a way to "keep the spotlight burning on these heartbreaking situations that continue to be heartbreaking long after the cameras go away."  It was an inspiring comment from one of the classiest people in Hollywood. The Emmy Awards itself is a sponsor of the Stand Up To Cancer Foundation, which is also supported by many stars in Hollywood.
Among the upsets of the evening was "Top Chef" upending "The Great Race" in the Reality Competition category after TGR had won seven straight times, and the fact that "Lost" won just a single Emmy despite twelve nominations. "Lost" and other departing shows "Law & Order" and "24" were however feted in a comical musical tribute.
Overall, this Emmy broadcast was a true celebration of the talent and creativity expressed in programming for the previous season.  Jimmy Fallon as host was an inspired choice, and sponsors like AT&T, Infinity and Avon, besides the many swag bag controbutors, can be proud of supporting an entertainment industry which continues to reinvent itself in unique ways, offering a wealth of creative talent to America and the world.
About the Author of This Article:  Adrienne Papp is a recognized journalist who has written for many publications including Savoir, Beverly Hills 90210, Malibu Beach, Santa Monica Sun, The Beverly Hills Times, Brentwood News, Bel-Air View, Celebrity Society, Celeb Staff, It Magazine, Chic Today, LA2DAY, West Side Today among many others. She is the President and CEO of Los Angeles / New York-based publicity company, Atlantic Publicity and publishing house, Atlantic Publisher. Adrienne writes about world trends, Quantum Physics, entertainment and interviews celebrities, world leaders, inventors, philanthropists and entrepreneurs. She also owns Atlantic United Films that produces and finances true stories made for theatrical release or the silver screen. Spotlight News Magazine is owned by Atlantic United, Inc with Adrienne Papp being the majority shareholder.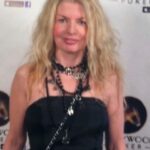 About the Author of This Article:  Adrienne Papp is a recognized journalist, economist and feature writer, who has written for many publications including Savoir; The Westside Today Publications ; such as Beverly Hills 90210; Malibu Beach; Santa Monica Sun; The Beverly Hills Times; Brentwood News; Bel-Air View ; Celebrity Society ; Celeb Staff ; It Magazine;  Chic Today;  LA2DAY;  West Side Today among many others. She is the President and CEO of Los Angeles / New York-based publicity company, Atlantic Publicity and publishing house, Atlantic Publisher. Adrienne writes about world trends, Quantum Physics, entertainment and interviews celebrities, world leaders, inventors, philanthropists and entrepreneurs. She also owns Atlantic United Films that produces and finances true stories made for theatrical release or the silver screen. Spotlight News Magazine is owned by Atlantic Publicity that just opened a new extension to it : PublicityLosAngeles. Adrienne Papp is a member of the International Press Academy.She is the Founder, CEO and President  of Youthful & Ageless ™, Bringing Information to Billions™, An Honorable Cause™  www.LatestAgeless.com. www.OurMediaVenuesAndCompanies.com, Atlantic Publicity Articles, Latest Ageless, Events Photo Collection, Linked In Profile, Movie Data Base  Profile, Twitter, Instagram, Youthful and Ageless Google+, Atlantic Publicity Google+, Atlantic Publisher Google+, Adrienne Papp Google+, Adrienne Papp Personal Google+, Spotlight News Magazine, Atlantic Publicity Productions, Atlantic Altitude, Altitude Pacific, Atlantic Publicity Photography and Filming, About Adrienne Papp   What Others Say  AtlanticPublicitySEO, BrilliantMarketing365, An Honorable Cause, Academic Research, Knighthood Today,    Youthful and Ageless™. She was knighted and became a Dame in 2010. Her official name is Lady Adrienne Papp and Dame Adrienne Papp. Voting Member of The International Press Academy and The Oscars: Academy of Motion Picture Arts and Sciences. She is the Managing Editorial Director of The Beverly Hills Times Magazine, and Hollywood Weekly. She has a Master of Science in Economics majoring Logistics; an MBA Degree; An International Law, Trade and Finance Postgraduate: Marketing and Advertising Postgraduate from NYU and UCLA. Guest Professor at Oxford University; Director and Producer of TV and Airline On Camera Editorials; Adrienne Papp Enterprises