By Adrienne Papp
Posted on 27 May 2008 at 7:05am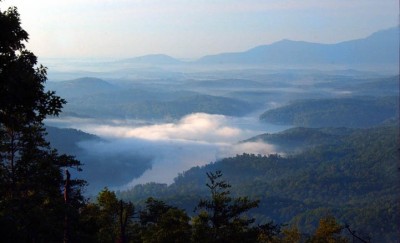 Discover breathtaking Grey Rock at Lake Lure surrounded by North Carolina's world famous Blue Ridge Mountains, USA.
There's no question that today's economic climate is very unpredictable. People are worried about gas prices, the stock market and about their futures. With the current real estate crisis, discovering a piece of breathtaking beauty that also offers incredible values is newsworthy enough to be shared. Foreign investments are growing in the States due to currency fluctuation and low economics.
This new resort-like development called Grey Rock is located in one of the most beautiful areas of the Blue Ridge Mountains near Asheville, North Carolina. It Is a landscape of untouched wilderness, with fourteen large natural waterfalls and numerous streams.
"The location is one of the most ideal I've seen. It has a temperate climate, four distinct seasons, and some of the most breathtaking mountain and lake views in the country" says Ron Berg, managing partner of investment consulting firm RnR Solutions which has been active in Grey Rock.
With its scenic beauty, it's no surprise that Home and Garden selected Grey Rock for their Dream Home of the Year. Filmmakers have also used the untouched environment to shoot movies including Dirty Dancing and The Last of the Mohicans.
Grey Rock will include two clubhouses, multiple pools, tennis courts, an equestrian center, three helipads, parks, pavilions, libraries and a multitude of hiking, biking, and horse trails situated over 4,000 acres. In addition, there are approximately 50 nearby golf courses and great skiing within an hour's drive. Grey Rock is also a short 30-minute drive from Asheville, which offers all the dining and nightlife anyone could want.
And when looking at numbers the story only gets better: "More than half of the lots have been sold already, so people clearly see the value of a second or third homesite. "We're also excited about the investment returns that Grey Rock has generated," says Berg. "Most of the investment returns here have exceeded 100%, with the lowest return being 40% on a property for a 7-month hold period." That is an outstanding number, especially for Europeans who can really benefit from the advantageous exchange rate these days. It is especially impressive that there are no requirements to build, no minimum hold period, and no restrictions on resales.
Grey Rock attracts the wealthy not only for its beauty, but also for its sense of serenity, with no possibility of future overcrowding. It's exceptional and quite extraordinary, just like America should be: The Land of a Thousand Dreams.
RnR Solutions is currently offering courtesy visits to the HGTV Dream Home through Asheville Regional Airport (AVL). For more information please call 201.723.5171 or visit www.rnr-solutions.com
______________
About the Writer:  
Adrienne Papp
 is a recognized journalist who has written for many publications including Savoir, Beverly Hills 90210, Malibu Beach, Santa Monica Sun, The Beverly Hills Times, Brentwood News, Bel-Air View and Celebrity Society, among many others. She is the President and CEO of Los Angeles/New York-based publicity companies,
Atlantic Publicity
and
Atlantic Publisher
. Adrienne writes about world trends, Quantum Physics, entertainment and interviews celebrities and world leaders.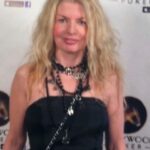 About the Author of This Article:  Adrienne Papp is a recognized journalist, economist and feature writer, who has written for many publications including Savoir; The Westside Today Publications ; such as Beverly Hills 90210; Malibu Beach; Santa Monica Sun; The Beverly Hills Times; Brentwood News; Bel-Air View ; Celebrity Society ; Celeb Staff ; It Magazine;  Chic Today;  LA2DAY;  West Side Today among many others. She is the President and CEO of Los Angeles / New York-based publicity company, Atlantic Publicity and publishing house, Atlantic Publisher. Adrienne writes about world trends, Quantum Physics, entertainment and interviews celebrities, world leaders, inventors, philanthropists and entrepreneurs. She also owns Atlantic United Films that produces and finances true stories made for theatrical release or the silver screen. Spotlight News Magazine is owned by Atlantic Publicity that just opened a new extension to it : PublicityLosAngeles. Adrienne Papp is a member of the International Press Academy.She is the Founder, CEO and President  of Youthful & Ageless ™, Bringing Information to Billions™, An Honorable Cause™  www.LatestAgeless.com. www.OurMediaVenuesAndCompanies.com, Atlantic Publicity Articles, Latest Ageless, Events Photo Collection, Linked In Profile, Movie Data Base  Profile, Twitter, Instagram, Youthful and Ageless Google+, Atlantic Publicity Google+, Atlantic Publisher Google+, Adrienne Papp Google+, Adrienne Papp Personal Google+, Spotlight News Magazine, Atlantic Publicity Productions, Atlantic Altitude, Altitude Pacific, Atlantic Publicity Photography and Filming, About Adrienne Papp   What Others Say  AtlanticPublicitySEO, BrilliantMarketing365, An Honorable Cause, Academic Research, Knighthood Today,    Youthful and Ageless™. She was knighted and became a Dame in 2010. Her official name is Lady Adrienne Papp and Dame Adrienne Papp. Voting Member of The International Press Academy and The Oscars: Academy of Motion Picture Arts and Sciences. She is the Managing Editorial Director of The Beverly Hills Times Magazine, and Hollywood Weekly. She has a Master of Science in Economics majoring Logistics; an MBA Degree; An International Law, Trade and Finance Postgraduate: Marketing and Advertising Postgraduate from NYU and UCLA. Guest Professor at Oxford University; Director and Producer of TV and Airline On Camera Editorials; Adrienne Papp Enterprises