By Adrienne Papp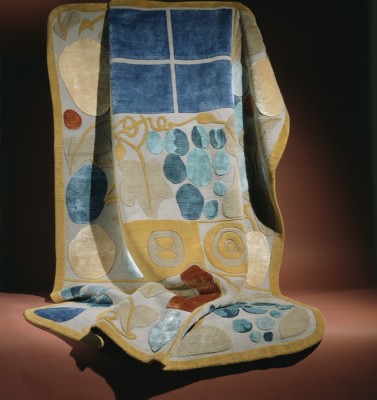 Barbara Barran started Classic Rug Collection in New York City in 1999, and it wasn't long before her  luxurious rugs attracted the attention of discerning clientele like Bill Murray and Rachel Ray, just to  mention a few of her celebrity shoppers. The unique designs also quickly found themselves in the offices of noted architect Michael Graves, on Wall Street, some government officials, in the collection of a well-known Greek shipping heiress, and of course also grabbed the attention of Hollywood.
With an early interest in historical sources, such as  Art Deco/Szecession, Barbara's craft continues to showcase the most artistically innovative rug designs in the world. These unique creations reveal their refined quality with a simple touch, a feel of
handcrafted elegance and sensuality, gracefully dressing the room to a classic romance, yet bringing a playful and chic touch to its elements.
Barbara's travels take her to Thailand, Nepal, New Zealand and Peru, creating original handcrafted rugs with luxurious and sensual materials including silk and alpaca. She also works with exotic and unusual fibers like banana, nettle and mohair, which allows for designs in any style, shape and color to the dance of the shades of nature. "Our clients can have exactly what they want," Barbara says. "We can even have their initials hand-knotted into the corner."
She has recently introduced a series of pure silk and pashmina rugs featuring Eastern-inspired designs, which are hand made in Nepal. "To my knowledge, no one else in the U.S. is showing contemporary rugs in silk with this level of quality," says Barbara. My favorite is her Luxe Collection: astonishingly pure silk, rich and luminous adding warmth and radiance to the room. The pashmina rugs are cloud-soft to the touch, incredibly slim and refined.
These exquisite pieces have been shown and sold at the Boston Museum of Fine Arts along with numerous other museums and exhibits around the world, and as a crown jewel of their fairy tale historical path, ended up in Azerbaijan.
Destination Hollywood, this Classic Rug Collection of pure art and beauty isnow gaining attention from fashion to film and the taste of those shoppers with elegance and grace.
For more information please visit: classicrug.com or call 1888-334-0063 / 212 -832-3338
______________
About the Writer:  
Adrienne Papp
 is a recognized journalist who has written for many publications including Savoir, Beverly Hills 90210, Malibu Beach, Santa Monica Sun, The Beverly Hills Times, Brentwood News, Bel-Air View and Celebrity Society, among many others. She is the President and CEO of Los Angeles/New York-based publicity companies,
Atlantic Publicity
and
Atlantic Publisher
. Adrienne writes about world trends, Quantum Physics, entertainment and interviews celebrities and world leaders.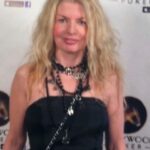 About the Author of This Article:  Adrienne Papp is a recognized journalist, economist and feature writer, who has written for many publications including Savoir; The Westside Today Publications ; such as Beverly Hills 90210; Malibu Beach; Santa Monica Sun; The Beverly Hills Times; Brentwood News; Bel-Air View ; Celebrity Society ; Celeb Staff ; It Magazine;  Chic Today;  LA2DAY;  West Side Today among many others. She is the President and CEO of Los Angeles / New York-based publicity company, Atlantic Publicity and publishing house, Atlantic Publisher. Adrienne writes about world trends, Quantum Physics, entertainment and interviews celebrities, world leaders, inventors, philanthropists and entrepreneurs. She also owns Atlantic United Films that produces and finances true stories made for theatrical release or the silver screen. Spotlight News Magazine is owned by Atlantic Publicity that just opened a new extension to it : PublicityLosAngeles. Adrienne Papp is a member of the International Press Academy.She is the Founder, CEO and President  of Youthful & Ageless ™, Bringing Information to Billions™, An Honorable Cause™  www.LatestAgeless.com. www.OurMediaVenuesAndCompanies.com, Atlantic Publicity Articles, Latest Ageless, Events Photo Collection, Linked In Profile, Movie Data Base  Profile, Twitter, Instagram, Youthful and Ageless Google+, Atlantic Publicity Google+, Atlantic Publisher Google+, Adrienne Papp Google+, Adrienne Papp Personal Google+, Spotlight News Magazine, Atlantic Publicity Productions, Atlantic Altitude, Altitude Pacific, Atlantic Publicity Photography and Filming, About Adrienne Papp   What Others Say  AtlanticPublicitySEO, BrilliantMarketing365, An Honorable Cause, Academic Research, Knighthood Today,    Youthful and Ageless™. She was knighted and became a Dame in 2010. Her official name is Lady Adrienne Papp and Dame Adrienne Papp. Voting Member of The International Press Academy and The Oscars: Academy of Motion Picture Arts and Sciences. She is the Managing Editorial Director of The Beverly Hills Times Magazine, and Hollywood Weekly. She has a Master of Science in Economics majoring Logistics; an MBA Degree; An International Law, Trade and Finance Postgraduate: Marketing and Advertising Postgraduate from NYU and UCLA. Guest Professor at Oxford University; Director and Producer of TV and Airline On Camera Editorials; Adrienne Papp Enterprises