By Adrienne Papp

Our skin is subject to many kinds of abuse, including sunlight, pollutants, and day-to-day stress, sometimes resulting in an appearance that is rough, wrinkled, and prematurely aged. Luckily we have world class  treatments available to us that can reduce those detrimental effects and restore a fresh, youthful appearance. I can attest to the effectiveness of these rejuvenating effects myself.  Even a little skin tightening and toning can make a big difference in your overall appearance!
The treatments offered by Dr. Robert Patrick Abergel can dramatically improve the look of your skin.  Dr. Abergel, a Clinical Professor at the Keck School of Medicine at USC, is one of the true pioneers in cosmetic laser technology, with 20 years of experience and several U.S. patents to his credit. He has put his skills to use with a new skin
rejuvenation therapy that promises to put the "bloom of youth" back in your skin.
Dr. Abergel's research and innovation means that the most sophisticated technology is always available to his patients.  His latest breakthrough involving laser technology is the new gold standard in skin rejuvenation. With just one treatment you will see a  dramatic difference!
"Unlike other procedures, our system using a Fractional CO2 laser delivers stunning and durable results in just days." Dr. Abergel says. "I consider Fractional CO2 laser one of the most important advances in the science of skin rejuvenation.  It provides highly effective tissue rejuvenation, stimulates skin tightening and promotes long term collagen remodeling."
The advantages of this treatment are quickly evident.  With a single treatment, the Fractional CO2 treatment improves both fine lines and deep wrinkles, reduces discoloration and scars, tightens and completely refreshes your complexion.  The most expensive skin creams in the world can't do as much as one of Dr. Abergel's laser therapies.
This dramatic improvement is also very easy on the patient.  Using only a local anesthetic, you're free to drive after the simple 1-hour procedure.  You also benefit from the extremely quick healing time, and can return to work in
just days.  And when you do return, be prepared for the compliments on your wonderful new look.
Dr. Abergel's treatment is also very affordable.  With all the confidence that comes with beautiful skin, I was the first to give him a call for a complimentary evaluation. I just love to be in my skin these days.
Call  +1 310 829-2005 or visit www.doctorabergel.com for further details.
Image courtesy of Dr. Robert Patrick Abergel
______________
About the Writer:  
Adrienne Papp
 is a recognized journalist who has written for many publications including Savoir, Beverly Hills 90210, Malibu Beach, Santa Monica Sun, The Beverly Hills Times, Brentwood News, Bel-Air View and Celebrity Society, among many others. She is the President and CEO of Los Angeles/New York-based publicity companies,
Atlantic Publicity
and
Atlantic Publisher
. Adrienne writes about world trends, Quantum Physics, entertainment and interviews celebrities and world leaders.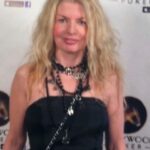 About the Author of This Article:  Adrienne Papp is a recognized journalist, economist and feature writer, who has written for many publications including Savoir; The Westside Today Publications ; such as Beverly Hills 90210; Malibu Beach; Santa Monica Sun; The Beverly Hills Times; Brentwood News; Bel-Air View ; Celebrity Society ; Celeb Staff ; It Magazine;  Chic Today;  LA2DAY;  West Side Today among many others. She is the President and CEO of Los Angeles / New York-based publicity company, Atlantic Publicity and publishing house, Atlantic Publisher. Adrienne writes about world trends, Quantum Physics, entertainment and interviews celebrities, world leaders, inventors, philanthropists and entrepreneurs. She also owns Atlantic United Films that produces and finances true stories made for theatrical release or the silver screen. Spotlight News Magazine is owned by Atlantic Publicity that just opened a new extension to it : PublicityLosAngeles. Adrienne Papp is a member of the International Press Academy.She is the Founder, CEO and President  of Youthful & Ageless ™, Bringing Information to Billions™, An Honorable Cause™  www.LatestAgeless.com. www.OurMediaVenuesAndCompanies.com, Atlantic Publicity Articles, Latest Ageless, Events Photo Collection, Linked In Profile, Movie Data Base  Profile, Twitter, Instagram, Youthful and Ageless Google+, Atlantic Publicity Google+, Atlantic Publisher Google+, Adrienne Papp Google+, Adrienne Papp Personal Google+, Spotlight News Magazine, Atlantic Publicity Productions, Atlantic Altitude, Altitude Pacific, Atlantic Publicity Photography and Filming, About Adrienne Papp   What Others Say  AtlanticPublicitySEO, BrilliantMarketing365, An Honorable Cause, Academic Research, Knighthood Today,    Youthful and Ageless™. She was knighted and became a Dame in 2010. Her official name is Lady Adrienne Papp and Dame Adrienne Papp. Voting Member of The International Press Academy and The Oscars: Academy of Motion Picture Arts and Sciences. She is the Managing Editorial Director of The Beverly Hills Times Magazine, and Hollywood Weekly. She has a Master of Science in Economics majoring Logistics; an MBA Degree; An International Law, Trade and Finance Postgraduate: Marketing and Advertising Postgraduate from NYU and UCLA. Guest Professor at Oxford University; Director and Producer of TV and Airline On Camera Editorials; Adrienne Papp Enterprises