By Adrienne Papp

We are so lucky in this part of Southern California to have some of the finest cosmetic services anywhere in the world.  I have personal experience with Dr. Eric Fugier in Beverly Hills, who is an expert in creating the most beautiful smiles possible.  It did not come as a surprise that one of the premier channels from French Television did a full documentary on the importance of smiles.
If your teeth are not as beautiful as they should be, Dr. Fugier can work miracles and give you the kind of big, "Hollywood" smile that everyone finds attractive.  He cannot make you into Julia Roberts, but he can give you the smile you want. The length to which we are willing to go to have the camera perfect look in the capital of the film industry deserves a whole new chapter in the history books. And, if you want to look your best, but are afraid of dental work, this well recognized celebrity doctor also makes sure that all treatments are comfortable and pain free.
But Dr. Fugier does many kinds of restorative dentistry, ensuring that beauty is NOT the only objective, but health is important too. He also offers a "Smile Redesign Consultation" to show you how beautiful your smile can be with computer imaging technology, and also does a complete oral and diagnostic evaluation so you fully understand the improvements he can offer.
Dr. Fugier also does porcelain and composite laminate "veneers," which were invented by his mentor, the father of "Esthetic Dentistry," Dr. Charles Pincus and are not at all as popular outside of Hollywood as to those living here. Even if you have the perfect look, these services can make your teeth even brighter.
If you want that million-dollar smile but are nervous about treatments, this good doctor creates an atmosphere that includes aromatherapy and audio stimulation for complete relaxation. And everything is fully discussed before a treatment begins, so you know exactly what to expect.
A perfect smile is something that can change your life. Not to mention your self -confidence, which you need a lot of here in Tinsel Town, the entertainment capital of the world.
For more information, please visit www.drericfugier.com or call + 1 310-859-1575
______________
About the Writer:  
Adrienne Papp
 is a recognized journalist who has written for many publications including Savoir, Beverly Hills 90210, Malibu Beach, Santa Monica Sun, The Beverly Hills Times, Brentwood News, Bel-Air View and Celebrity Society, among many others. She is the President and CEO of Los Angeles/New York-based publicity companies,
Atlantic Publicity
and
Atlantic Publisher
. Adrienne writes about world trends, Quantum Physics, entertainment and interviews celebrities and world leaders.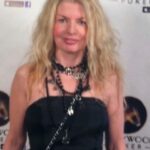 About the Author of This Article:  Adrienne Papp is a recognized journalist, economist and feature writer, who has written for many publications including Savoir; The Westside Today Publications ; such as Beverly Hills 90210; Malibu Beach; Santa Monica Sun; The Beverly Hills Times; Brentwood News; Bel-Air View ; Celebrity Society ; Celeb Staff ; It Magazine;  Chic Today;  LA2DAY;  West Side Today among many others. She is the President and CEO of Los Angeles / New York-based publicity company, Atlantic Publicity and publishing house, Atlantic Publisher. Adrienne writes about world trends, Quantum Physics, entertainment and interviews celebrities, world leaders, inventors, philanthropists and entrepreneurs. She also owns Atlantic United Films that produces and finances true stories made for theatrical release or the silver screen. Spotlight News Magazine is owned by Atlantic Publicity that just opened a new extension to it : PublicityLosAngeles. Adrienne Papp is a member of the International Press Academy.She is the Founder, CEO and President  of Youthful & Ageless ™, Bringing Information to Billions™, An Honorable Cause™  www.LatestAgeless.com. www.OurMediaVenuesAndCompanies.com, Atlantic Publicity Articles, Latest Ageless, Events Photo Collection, Linked In Profile, Movie Data Base  Profile, Twitter, Instagram, Youthful and Ageless Google+, Atlantic Publicity Google+, Atlantic Publisher Google+, Adrienne Papp Google+, Adrienne Papp Personal Google+, Spotlight News Magazine, Atlantic Publicity Productions, Atlantic Altitude, Altitude Pacific, Atlantic Publicity Photography and Filming, About Adrienne Papp   What Others Say  AtlanticPublicitySEO, BrilliantMarketing365, An Honorable Cause, Academic Research, Knighthood Today,    Youthful and Ageless™. She was knighted and became a Dame in 2010. Her official name is Lady Adrienne Papp and Dame Adrienne Papp. Voting Member of The International Press Academy and The Oscars: Academy of Motion Picture Arts and Sciences. She is the Managing Editorial Director of The Beverly Hills Times Magazine, and Hollywood Weekly. She has a Master of Science in Economics majoring Logistics; an MBA Degree; An International Law, Trade and Finance Postgraduate: Marketing and Advertising Postgraduate from NYU and UCLA. Guest Professor at Oxford University; Director and Producer of TV and Airline On Camera Editorials; Adrienne Papp Enterprises