SPIKE LEE, DEBBIE REYNOLDS AND GENA  ROWLANDS
TO RECEIVE ACADEMY'S 2015 GOVERNORS AWARDS
Released by The Academy, added by Adrienne Papp 
The Board of Governors of the Academy of Motion Picture Arts and Sciences voted Tuesday night (August 25) to present Honorary Awards to Spike Lee and Gena Rowlands, and the Jean Hersholt Humanitarian Award to Debbie Reynolds.  All three awards will be presented at the Academy's 7th Annual Governors Awards on Saturday, November 14, at the Ray Dolby Ballroom at Hollywood & Highland Center®.
"The Board is proud to recognize our honorees' remarkable contributions at this year's Governors Awards," said Academy President Cheryl Boone Isaacs.  "We'll be celebrating their achievements with the knowledge that the work they have accomplished – with passion, dedication and a desire to make a positive difference – will also enrich future generations."
Lee, a champion of independent film and an inspiration to young filmmakers, made an auspicious debut with his NYU thesis film, "Joe's Bed-Stuy Barbershop: We Cut Heads," which won a Student Academy Award® in 1983.  He proceeded to blaze a distinctive trail with such features as "She's Gotta Have It," "School Daze" and "Do the Right Thing," which earned him a 1989 Oscar® nomination for Original Screenplay.  His work as a director ranges from the Oscar-nominated documentary feature "4 Little Girls" to such mainstream successes as "Malcolm X" and "Inside Man."  Lee's other feature credits include "Mo' Better Blues," "Jungle Fever," "Crooklyn," "He Got Game," "25th Hour," "Miracle at St. Anna" and "Red Hook Summer."  He currently serves as the artistic director of the graduate film program at NYU.
Rowlands, an original talent whose devotion to her craft has earned her worldwide recognition as an independent film icon, received Academy Award nominations for her lead performances in "A Woman under the Influence" (1974) and "Gloria" (1980), both directed by her husband and frequent collaborator, John Cassavetes.  She got her start on the New York stage and in live television in the 1950s and has appeared in 40 feature films to date, from "The High Cost of Loving" in 1958 to "Six Dance Lessons in Six Weeks," which she starred in earlier this year.  Her other notable films include "Lonely Are the Brave," "Faces," "Minnie and Moskowitz," "Opening Night," "Another Woman," "Unhook the Stars," "Hope Floats," "Playing by Heart," "The Notebook" and "Broken English."
Reynolds, a Hollywood icon since she won hearts with her buoyant performance in "Singin' in the Rain," embarked on the role of a lifetime as a founding member of the Thalians, a charitable organization conceived and sustained by entertainers to promote awareness and treatment of mental health issues.  She served as the group's president almost continuously from 1957 to 2011, adding numerous terms as board chair and frequently presiding over its annual fundraising gala.  Her tireless efforts have enabled the Thalians to contribute millions to the Mental Health Center at Cedars-Sinai and to UCLA's Operation Mend, which helps military veterans recover from the physical and psychological wounds of war.  Reynolds has appeared in more than 40 feature films, including "The Tender Trap," "A Catered Affair" and "Mother," and received a 1964 Oscar nomination for her lead performance in "The Unsinkable Molly Brown."
The Honorary Award, an Oscar statuette, is given "to honor extraordinary distinction in lifetime achievement, exceptional contributions to the state of motion picture arts and sciences, or for outstanding service to the Academy."
The Jean Hersholt Humanitarian Award, also an Oscar statuette, is given "to an individual in the motion picture arts and sciences whose humanitarian efforts have brought credit to the industry."
About Adrienne Papp:   Adrienne Papp is a recognized journalist, economist and feature writer, who has written for many publications including Savoir; The Westside Today Publications ; such as Beverly Hills 90210; Malibu Beach; Santa Monica Sun; The Beverly Hills Times; Brentwood News; Bel-Air View ; Celebrity Society ; Celeb Staff ; It Magazine;  Chic Today;  LA2DAY;  West Side Today among many others. She is the President and CEO of Los Angeles / New York-based publicity company, Atlantic Publicity and publishing house, Atlantic Publisher. Adrienne writes about world trends, Quantum Physics, entertainment and interviews celebrities, world leaders, inventors, philanthropists and entrepreneurs. She also owns Atlantic United Films that produces and finances true stories made for theatrical release or the silver screen. Spotlight News Magazine is owned by Atlantic United, Inc. Atlantic Publicity just opened a new extension to it : PublicityLosAngeles. Adrienne Papp is a member of the International Press Academy.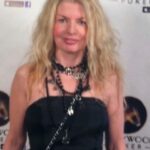 About the Author of This Article:  Adrienne Papp is a recognized journalist, economist and feature writer, who has written for many publications including Savoir; The Westside Today Publications ; such as Beverly Hills 90210; Malibu Beach; Santa Monica Sun; The Beverly Hills Times; Brentwood News; Bel-Air View ; Celebrity Society ; Celeb Staff ; It Magazine;  Chic Today;  LA2DAY;  West Side Today among many others. She is the President and CEO of Los Angeles / New York-based publicity company, Atlantic Publicity and publishing house, Atlantic Publisher. Adrienne writes about world trends, Quantum Physics, entertainment and interviews celebrities, world leaders, inventors, philanthropists and entrepreneurs. She also owns Atlantic United Films that produces and finances true stories made for theatrical release or the silver screen. Spotlight News Magazine is owned by Atlantic Publicity that just opened a new extension to it : PublicityLosAngeles. Adrienne Papp is a member of the International Press Academy.She is the Founder, CEO and President  of Youthful & Ageless ™, Bringing Information to Billions™, An Honorable Cause™  www.LatestAgeless.com. www.OurMediaVenuesAndCompanies.com, Atlantic Publicity Articles, Latest Ageless, Events Photo Collection, Linked In Profile, Movie Data Base  Profile, Twitter, Instagram, Youthful and Ageless Google+, Atlantic Publicity Google+, Atlantic Publisher Google+, Adrienne Papp Google+, Adrienne Papp Personal Google+, Spotlight News Magazine, Atlantic Publicity Productions, Atlantic Altitude, Altitude Pacific, Atlantic Publicity Photography and Filming, About Adrienne Papp   What Others Say  AtlanticPublicitySEO, BrilliantMarketing365, An Honorable Cause, Academic Research, Knighthood Today,    Youthful and Ageless™. She was knighted and became a Dame in 2010. Her official name is Lady Adrienne Papp and Dame Adrienne Papp. Voting Member of The International Press Academy and The Oscars: Academy of Motion Picture Arts and Sciences. She is the Managing Editorial Director of The Beverly Hills Times Magazine, and Hollywood Weekly. She has a Master of Science in Economics majoring Logistics; an MBA Degree; An International Law, Trade and Finance Postgraduate: Marketing and Advertising Postgraduate from NYU and UCLA. Guest Professor at Oxford University; Director and Producer of TV and Airline On Camera Editorials; Adrienne Papp Enterprises