By Adrienne Papp 
FORTISSIMO ACQUIRES INTERNATIONAL SALES RIGHTS TO PAULA ORTIZ'S EPIC TRAGEDY "LA NOVIA".
THE FILM WILL DEBUT IN THE ZABALTEGI SECTION OF THE 63RD SAN SEBASTIAN INTERNATIONAL FILM FESTIVAL.
LONDON, AUGUST 28, 2015: Fortissimo Films announced today its acquisition of International sales rights to Paula Ortiz's (DE TU VENTANA A LA MÍA) epic tragedy LA NOVIA (THE BRIDE).  The film, which will receive its World Premiere in the Zabaltegi Section of the 63rd San Sebastian International Film Festival, is based on the acclaimed play "Bodas de Sangre" (Blood Wedding) from internationally recognized Spanish author, Federico García Lorca.
LA NOVIA tells the tragic story of an illicit love triangle that is fueled by passion, yet ultimately doomed for disaster. The film follows the story of The Bride, Inma Cuesta (THE SLEEPING VOICE, SNOW WHITE), who marries The Groom, Asier Etxeandia (LOS DÍAS NO VIVIDOS, MA MA), despite her growing desire for Leonardo, Álex García (ENTRE ESQUELAS). Unable to ignore their unbreakable bond any longer, The Bride abandons her new husband and escapes into the forest with her true love Leonardo. Upon discovering his wife's disappearance, The Groom furiously pursues the lovers seeking a violent revenge.
The film is produced by Get in the Picture Productions in co-production with REC Films (Spain), Mantar Film (Turkey) and c (Germany). Betta Pictures has acquired Spanish distribution rights and will release the film on November 27th, 2015.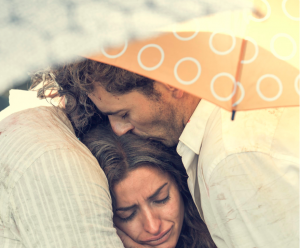 The deal was negotiated by Fortissimo Films' Berenice Fugard, Senior Vice President of Acquisitions and the film's Producer Alex Lafuente of Get In The Picture Productions.
Upon closing the deal, Fortissimo's Berenice Fugard commented, 'Ortiz depicts love and passion as rarely seen before on screen.  The film is mesmerizing, and we are eager to help share this powerful cinematic experience.'
Get In The Picture Productions' Producer, Alex Lafuente, added 'We are delighted that our unique and powerful film will be in the hands of Fortissimo and their team, in the company of the outstanding and excellent films they represent'.
Sales for the highly anticipated adaptation will commence at the upcoming 2015 Venice International Film Festival.
About Fortissimo Films:
Fortissimo Films is one of the world's leading international film, television and video sales organizations specializing in the production, presentation, promotion and distribution of award-winning and innovative feature films. With offices in Amsterdam, Hong Kong and London, the company has a truly global presence and reach.
About Get In The Picture Productions:
Get in the Picture Productions was created in November 2012 by Rosana Tomas, Paula Ortiz and Alex Lafuente out of their passion for original, innovative and creative filmmaking. With an international scope and a visually inspiring approach to cinema, Get in the Picture Productions starts its journey with Paula Ortiz's The Bride.
About Adrienne Papp:  Adrienne Papp is a recognized journalist, economist and feature writer, who has written for many publications including Savoir; The Westside Today Publications ; such as Beverly Hills 90210; Malibu Beach; Santa Monica Sun; The Beverly Hills Times; Brentwood News; Bel-Air View ; Celebrity Society ; Celeb Staff ; It Magazine;  Chic Today;  LA2DAY;  West Side Today among many others. She is the President and CEO of Los Angeles / New York-based publicity company, Atlantic Publicity and publishing house, Atlantic Publisher. Adrienne writes about world trends, Quantum Physics, entertainment and interviews celebrities, world leaders, inventors, philanthropists and entrepreneurs. She also owns Atlantic United Films that produces and finances true stories made for theatrical release or the silver screen. Spotlight News Magazine is owned by Atlantic United, Inc. Atlantic Publicity just opened a new extension to it : PublicityLosAngeles. Adrienne Papp is a member of the International Press Academy.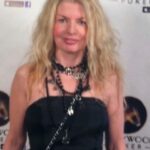 About the Author of This Article:  Adrienne Papp is a recognized journalist, economist and feature writer, who has written for many publications including Savoir; The Westside Today Publications ; such as Beverly Hills 90210; Malibu Beach; Santa Monica Sun; The Beverly Hills Times; Brentwood News; Bel-Air View ; Celebrity Society ; Celeb Staff ; It Magazine;  Chic Today;  LA2DAY;  West Side Today among many others. She is the President and CEO of Los Angeles / New York-based publicity company, Atlantic Publicity and publishing house, Atlantic Publisher. Adrienne writes about world trends, Quantum Physics, entertainment and interviews celebrities, world leaders, inventors, philanthropists and entrepreneurs. She also owns Atlantic United Films that produces and finances true stories made for theatrical release or the silver screen. Spotlight News Magazine is owned by Atlantic Publicity that just opened a new extension to it : PublicityLosAngeles. Adrienne Papp is a member of the International Press Academy.She is the Founder, CEO and President  of Youthful & Ageless ™, Bringing Information to Billions™, An Honorable Cause™  www.LatestAgeless.com. www.OurMediaVenuesAndCompanies.com, Atlantic Publicity Articles, Latest Ageless, Events Photo Collection, Linked In Profile, Movie Data Base  Profile, Twitter, Instagram, Youthful and Ageless Google+, Atlantic Publicity Google+, Atlantic Publisher Google+, Adrienne Papp Google+, Adrienne Papp Personal Google+, Spotlight News Magazine, Atlantic Publicity Productions, Atlantic Altitude, Altitude Pacific, Atlantic Publicity Photography and Filming, About Adrienne Papp   What Others Say  AtlanticPublicitySEO, BrilliantMarketing365, An Honorable Cause, Academic Research, Knighthood Today,    Youthful and Ageless™. She was knighted and became a Dame in 2010. Her official name is Lady Adrienne Papp and Dame Adrienne Papp. Voting Member of The International Press Academy and The Oscars: Academy of Motion Picture Arts and Sciences. She is the Managing Editorial Director of The Beverly Hills Times Magazine, and Hollywood Weekly. She has a Master of Science in Economics majoring Logistics; an MBA Degree; An International Law, Trade and Finance Postgraduate: Marketing and Advertising Postgraduate from NYU and UCLA. Guest Professor at Oxford University; Director and Producer of TV and Airline On Camera Editorials; Adrienne Papp Enterprises