COMPLEMENTS 8-WEEK SCREENING SERIES "THIS IS WIDESCREEN"
The Academy of Motion Picture Arts and Sciences will explore the past, present and especially the future of moviegoing, as the availability of a wide variety of platforms for viewing films alters the habits of today's audiences. "The New Audience: Moviegoing in a Connected World," a live panel presentation on May 12, complements "This Is Widescreen," an eight-week screening series beginning May 1 that illustrates one of the ways filmmakers more than a half-century ago responded to the competition of that era, television.
THE NEW AUDIENCE: MOVIEGOING IN A CONNECTED WORLD
TUESDAY, MAY 12?7:30 P.M.?SAMUEL GOLDWYN THEATER, BEVERLY HILLS
Moderator Krista Smith, Vanity Fair's executive West Coast editor, will lead an onstage panel discussion of how filmmakers and studios seek to take advantage of the wide variety of viewing platforms available to contemporary audiences. Scheduled guests include Walt Disney and Pixar Animation Studios Chief Creative Officer John Lasseter, BuzzFeed Motion Pictures President Ze Frank, Professor Henry Jenkins, the Provost's Professor of Communication, Journalism, Cinematic Arts and Education at USC, and Team Oscar® winner Tayo Amos. The program is conceived by Oscar-nominated producer Michael Shamberg.
THIS IS WIDESCREEN
MAY 1–JUNE 19?SAMUEL GOLDWYN THEATER, BEVERLY HILLS, AND LINWOOD DUNN THEATER, HOLLYWOOD
"This Is Widescreen" examines how filmmakers responded when audiences began trading regular visits to movie palaces for the ease, immediacy and affordability of the first small screen: television. In response to this domestication of film viewing, numerous widescreen cinematic formats were rolled out around the world. "This Is Widescreen" offers an eclectic selection of films including "Oklahoma!," "The Graduate" and "Carmen Jones," which demonstrate the various widescreen processes popular in the 1950s and '60s – from Cinerama, launched in 1952, to CinemaScope, VistaVision, Panavision and others that were part of the subsequent widescreen boom. Each evening's pre-show festivities include shorts, trailers, cartoons and behind-the-scenes footage.
ABOUT THE ACADEMY
The Academy of Motion Picture Arts and Sciences is the world's preeminent movie-related organization, with a membership of more than 6,000 of the most accomplished men and women working in cinema. In addition to the annual Academy Awards—in which the members vote to select the nominees and winners — the Academy presents a diverse year-round slate of public programs, exhibitions and events; acts as a neutral advocate in the advancement of motion picture technology; and, through its Margaret Herrick Library and Academy Film Archive, collects, preserves, restores and provides access to movies and items related to their history. Through these and other activities the Academy serves students, historians, the entertainment industry and people everywhere who love movies.

About the Author of This Article: Dame Adrienne Papp is a recognized journalist, economist and feature writer who has written for many publications including Savoir; The Westside Today Publications ; such as Beverly Hills 90210; Malibu Beach; Santa Monica Sun; The Beverly Hills Times; Brentwood News; Bel-Air View ; Celebrity Society ; Celeb Staff ; It Magazine;  Chic Today;  LA2DAY;  West Side Today among many others. She is the President and CEO of Los Angeles / New York-based publicity com
pany, Atlantic Publicity and publishing house, Atlantic Publisher. Adrienne writes about world trends, Quantum Physics, entertainment and interviews celebrities, world leaders, inventors, philanthropists and entrepreneurs. She also owns Atlantic United Films that produces and finances true stories made for theatrical release or the silver screen. Spotlight News Magazine is owned by Atlantic United, Inc. Atlantic Publicity just opened a new extension to it : PublicityLosAngeles. Adrienne Papp is a member of the International Press Academy.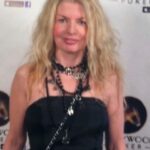 About the Author of This Article:  Adrienne Papp is a recognized journalist, economist and feature writer, who has written for many publications including Savoir; The Westside Today Publications ; such as Beverly Hills 90210; Malibu Beach; Santa Monica Sun; The Beverly Hills Times; Brentwood News; Bel-Air View ; Celebrity Society ; Celeb Staff ; It Magazine;  Chic Today;  LA2DAY;  West Side Today among many others. She is the President and CEO of Los Angeles / New York-based publicity company, Atlantic Publicity and publishing house, Atlantic Publisher. Adrienne writes about world trends, Quantum Physics, entertainment and interviews celebrities, world leaders, inventors, philanthropists and entrepreneurs. She also owns Atlantic United Films that produces and finances true stories made for theatrical release or the silver screen. Spotlight News Magazine is owned by Atlantic Publicity that just opened a new extension to it : PublicityLosAngeles. Adrienne Papp is a member of the International Press Academy.She is the Founder, CEO and President  of Youthful & Ageless ™, Bringing Information to Billions™, An Honorable Cause™  www.LatestAgeless.com. www.OurMediaVenuesAndCompanies.com, Atlantic Publicity Articles, Latest Ageless, Events Photo Collection, Linked In Profile, Movie Data Base  Profile, Twitter, Instagram, Youthful and Ageless Google+, Atlantic Publicity Google+, Atlantic Publisher Google+, Adrienne Papp Google+, Adrienne Papp Personal Google+, Spotlight News Magazine, Atlantic Publicity Productions, Atlantic Altitude, Altitude Pacific, Atlantic Publicity Photography and Filming, About Adrienne Papp   What Others Say  AtlanticPublicitySEO, BrilliantMarketing365, An Honorable Cause, Academic Research, Knighthood Today,    Youthful and Ageless™. She was knighted and became a Dame in 2010. Her official name is Lady Adrienne Papp and Dame Adrienne Papp. Voting Member of The International Press Academy and The Oscars: Academy of Motion Picture Arts and Sciences. She is the Managing Editorial Director of The Beverly Hills Times Magazine, and Hollywood Weekly. She has a Master of Science in Economics majoring Logistics; an MBA Degree; An International Law, Trade and Finance Postgraduate: Marketing and Advertising Postgraduate from NYU and UCLA. Guest Professor at Oxford University; Director and Producer of TV and Airline On Camera Editorials; Adrienne Papp Enterprises